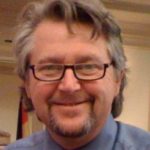 September 2, 2018
Welcome to JJ-365 Salutes. Over 2018, we pay tribute daily to one of "The Good Ones". Today we are shining the light on Jim Conrad.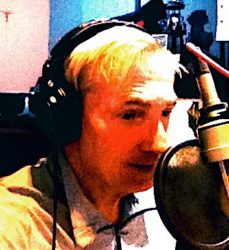 'Kono' as we call him had a birthday yesterday and it got me thinking about him. When I first met Jim in the late 80's it was at a Sting concert at Vancouver's Pacific Coliseum. We were all in the press box ready to get rocking to the show. I had just come in as the new Program Director at CFOX. There had been a bunch of turnover there when a number of ex-FOX'ers joined Don Shafer, when he crossed the street to run 101 CMFI (Now ROCK 101). 365'er Sterling Stirling Faux, Bob Saye, Rick Shannon and Jim Conrad to mention a few. My staff was there at the concert, CFMI's staff was there and it was like that comedic media gang scene in Anchor Man. I had heard about Jim from some pals well before I got to Vancouver and went over to say hi. We both had a few competitive trash talkin' words ('Stay classy' as Ron Burgundy would say) and then we settled into the concert. It would be years before we would get to know each other.
Jim started his broadcast career at CHAT 1270 in his hometown of Medicine Hat, AB in June of 1977, hired by local Hat broadcasting legend Orv Kope. On his first on-air break he was so nervous that when he looked up at the big clock with the sweep hand he suddenly lost the ability to tell time!! He was still living at home at the time, so his Mom was the the only person that really knew HOW nervous he was. Why? "Because she still did my laundry" he says!
In the winter of 78, a fortunate trip to Victoria, BC to escape the prairie cold begat his next radio gig. He had an interview with the legendary Paul Tividar at CFAX 1070, who hired him in March of '78. It was there that he says he was incredibly fortunate to be mentored by some truly great broadcasters like Barry Bowman, Bob Glover, Barry Kennard, Johnny Zee and Rich Jones. He had lots of different duties at that gig like being a weekend on-air swing-jock and a fulltime production announcer/producer. It was at CFAX that he learned the art of voicing commercials and wow did that serve him well! Day in and day out for almost 3 years he produced and voiced thousands of commercial spots and so he attributes his later success in the v/o biz to those invaluable experiences.
By 1982 it was time to move on or as he likes to say '"I got quit" from CFAX. Next was a quick stop at CKDA-Victoria where he met and created friendships with Ross Winters, 365'er Daryl Holien and the late and great Jim Ryan.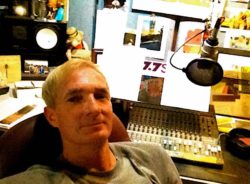 In the summer of 1982 he interviewed with then CFOX Vancouver Program Director Don Shafer and got the gig. What a party station that was he says: "THEE number 1 Rock station in a major market, working with some of the best including Kerry Marshall Marshall, Dave Pratt, Terry David TD Mulligan, 365'er Dean Hill, Eric Westra, Valerie Ambrose, Rick Shannon and more..but alas, after a year or so 'I got quit' again (such are the vagaries of the radio biz), so unemployment was my only option for a while."
He did get hired as a temp fill in during the holidays at country station CKWX. Once he did ten all night shows in a row and this is where he found out there are 2 types of music he can't stand…Country AND Western! However, he says he did get to meet and develop a long friendship with one of the truly beyond legendary figures in Canadian broadcasting, the one the only 365'er Red Robinson: "We sat for hours while he told me all his great stories of the pioneering days of rock n roll radio and it was after hearing all about the radio biz from Red that I decided to get the hell out of radio and start my freelance voice/over career!! (I am kidding! kinda). It was a reachout from the uber talented Dave Glover – artist, musician, promoter, writer, that i was introduced to Alex Downie formerly of the Spot Shop in Vancouver. He hired me for my first freelance commercial gig in 1984 and from there my career in v/o truly began."
Jim began working for advertising agencies in Vancouver and meeting great mentors like Dick Abbott, David Houle, Miles Ramsay, Brian Griffiths, Wayne Kozack, Mike Koren, Murray Price, Sue Bell, the late and great Rick Truman and so many others. The one thing he has always cherished is the relationships that he was fortunate enough to develop over the years: "I love the work, but it is truly the people I have been blessed to encounter and share time and stories with, that have been the most fun and enriching part of my time in this crazy arena..for the last 30 years. From my work in L.A. and New York being rep'd by Jonn Wasser at Atlas Talent, as well as the wonderful Jamie Levitt at LLA in Vancouver and Sandy Sloan at FountainHead in Toronto to working with some of the best voice actors in the world. Ian Corlett, Howard Cogan, Jim Byrnes, Jen Sweeney, Bill Reiter, the late and great Fred Latremouille, 365'ers David Kaye and Jamie Watson, as well as the great radio producers.. Jeff Schmidt, Anthony McNutt and 365'er John Masecar, among others."
He thinks the key to his longevity in the v/o profession has been diversity. He enjoys the ability to do commercials, TV and radio promo and imaging, movie trailers, documentary narration and animation. He says It all comes down to storytelling and conveying emotion through this wonderful gift we all have ..our voice.
Jim has a bit of advice for someone trying to get in to the voice-over business: "Go to acting class and learn to be an actor. They don't want announcers any more. Even when they want an announcer, they want an actor to play an announcer! And also..listen..listen to what's out there on all media platforms, and most of all listen to the sound of your own voice. Learn to love it and play with it. Keep trying new styles and rhythmic cadences..it is an instrument to be crafted!"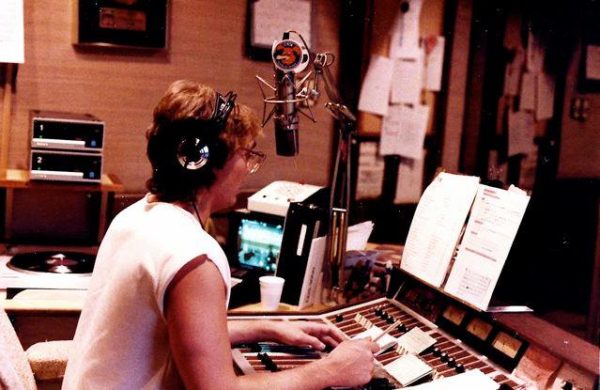 Jim sums up: "I have one final story..after years of being directed to deliver as they say, my trademark deep resonant " voice of god" sound to sell everything from cars to beer to deodorant..I got a call from my agent here in Vancouver..Jamie Levitt who tells me that they are casting a biblical cartoon series and they are actually, quite literally looking for the voice of God! So of course, I audition and BEHOLD!! I get the part! Yay!..so when i get the details of the contract, I called her back and said in a rather perturbed tone 'YOU MEAN TO TELL ME THAT GOD..IS WORKING FOR SCALE?? C'MON!!' Let's hope we can all continue LIVIN' THE DREAM!"
As I said starting off Jim's tribute, Kono and I in time got to become friends. I hired him a number of times to be the voice of radio stations I was either consulting or working directly with. Still will any chance I can. He can give you ANYTHING you need.
He truly has a gift and we have all heard those golden pipes on radio stations across the world, on TV networks like TSN, and voicing for the biggest brands across the planet. Jim is a heavy hitter but is still a great guy. On my second watch in Vancouver we golfed often and always had a blast.
Talented, smart, entrepreneurial, and living the life and there's lots left in this tank for this lad. All this couldn't have happened to a better dude! Happy birthday Kono (even though I missed it by a day-:).
Thank you, Jim Conrad for being one of the "The Good Ones". Feel free to like and share the Jim's positive story. Who is the subject of tomorrow's JJ-365 Salutes? As they say, stay tuned.
Jim JJ Johnston is the CEO, President and Chief Talent/Content Coach for JJIMS INC. and works with talent in many different industries worldwide.