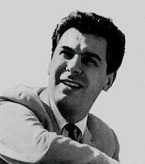 Cannon known as a rock & roll singers is still performing today. Freddie made it on the top of the charts with Tallahassee Lassie in 1959.

The Mike Smyth Show will air from 9 a.m. to noon, and will be hosted by the longtime Province columnist, broadcasting from the Legislature. Former CKNW weekend host and Global BC reporter Jill Bennett will host The Jill Bennett Show from noon to 3 p.m.

IT WAS MARCH 29th when Jack Benny appeared on radio for the first time, on newspaper columnist Ed Sullivan's interview show in New York City…
When the melodramatic radio serial 'Our Gal Sunday' debuted at 12:45 ET on CBS Radio, where it would remain for the next 22 years!…
When the great frequency switch of 1941 sent Vancouver's CKWX 950 to AM 980, CFCT 1450 Victoria became CJVI 1480, and Vancouver's CBR 1100 moved to AM 1130….
When the CBC first announced it would be removing all commercials from its radio stations…
and when Jack Paar (pictured) left his wildly-popular NBC-TV 'Tonight Show' after five years.
ALL the milestones for the date INSIDE.

To be a music radio DJ right now is a balancing act. Listeners want to be distracted, but they also want to be acknowledged and understood.

This is the only #1 hit Gogi Grant had and it hit the charts in 1956, The Wayward Wind.

IT WAS MARCH 28th when one of Chicago's great radio stations, WGN 720 first took to the air…
When the New York Times classical music station WQXR banned singing commercials from its schedule…
When UK pirate radio station Radio Caroline began broadcasting from a ship off the British coast ….
When we lost a Toronto radio legend Wally Crouter ….
And when New Westminster's Raymond Burr (pictured) starred in an NBC movie 'Ironside,' which became (after Perry Mason) his second longrunning TV series.
ALL the milestones for March 28th INSIDE.

"I am living the same things as them," said Colleen Houde, whose husband is a nurse. "I 100 per cent know the stresses my listeners are feeling." People are looking for hope and encouragement, and "how to find God in times like these," she said.

The MCoys known primarily for their #1 hit in 1964; Hang On Sloopy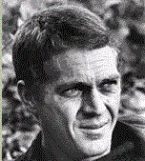 IT WAS MARCH 27th when 'Blue Ribbon Town,' the radio show that starred Groucho Marx was first heard on CBS….
When the daytime serial 'Myrt & Marge' ended its 11-year run on CBS radio
When a young Steve McQueen (pictured) made his network TV debut on NBC's Goodyear Playhouse…
When a huge tsunami wave nearly demolished Port Alberni's CJAV radio ..
When David Letterman hosted the 67th Academy Awards on ABC-TV …
and when Vancouver's CFUN 1410 once more scrapped its music format to go all-talk under the slogan "Talk with Attitude."
ALL the milestones for the date INSIDE.

The BBC said streaming of its radio stations had risen 18% since last week.