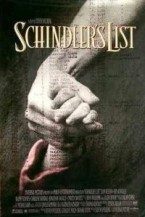 It was Feb 23rd when The Beatles made their third appearance in as many weeks on CBS-TV's Ed Sullivan Show,
When The Fifth Dimension guested on ABC-TV's action series 'It Takes a Thief.'
When the first Juno Awards were handed out, celebrating the best in Canadian music. (The first year they were 'The Gold Leaf Awards.)
And when 65 million Americans tuned in to NBC-TV for the Spielberg movie 'Schindler's List' with minimal commercials.
ALL the milestones for the date INSIDE.

DAZN (pronounced da-zone) aims to disrupt the way we watch sports as much as the introduction of cable TV blew up the cozy broadcast landscape in the 1980s.
The incomparable Mills Brothers, active for 54 Years. They had a hit in 1955 entitled Opus One.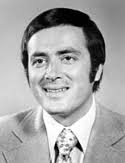 One of the oldest three-letter call signs in the US, radio station WOR went on the air from studios in Newark N.J.
The first presidential address on radio from the White House was delivered by Calvin Coolidge.
Vancouver's CKLG AM 730 dropped its experiment in talk radio and returned to contemporary hit music.
And Sportscaster Al Michaels (pictured) was at the mike as the USA scored its 'Miracle on Ice,' upsetting the USSR, enroute to Olympic hockey Gold. Bernie Pascall called the game live to Canada.
ALL the milestones for Feb. 22nd INSIDE.

Tthe jury asked if they could be hung on the two charges of predatory sexual assault, but unanimous on the remaining three charges.

Wayne Mathews and Gary McColman signed off after their final show on Country 93.5 on Friday.

Zenga McCurdy called me back in May of 2018 and asked for some feedback on his morning radio show. Since then I have made a point of listening to the show every once and a while to hear the progress. I meant to grab a beer with him in Toronto last year but we only had enough time for a "Hi, How are you?" and then we were off to whatever we were off to.

Music, Music, Music was a major hit for Teresa Brewer in 1950, and she had a few others also hitting the charts,

The first TV soap opera 'A Woman to Remember' debuted on the shortlived Dumont network.
The 200th episode of "Perry Mason" (starring New Westminster's Raymond Burr) aired on CBS TV.
Neil Diamond's first TV special aired on NBC-TV.
The 200th episode of the hit sitcom 'The Jeffersons' was seen on CBS-TV.
Montreal's Leonard Cohen made a rare TV appearance guesting on NBC's 'Miami Vice.'
And David Letterman (pictured) returned to his CBS Late Show some five weeks after having emergency quintuple heart bypass surgery,
ALL the milestones for Feb. 21st INSIDE.

The former morning host at CKNW has plans to resurface.