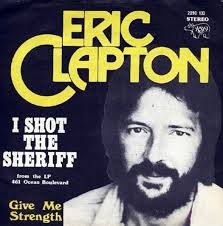 Eric Patrick Clapton, CBE (born 30 March 1945) is an English rock and blues guitarist, singer, and songwriter. He is the only three-time inductee to the Rock and Roll Hall of Fame: once as a solo artist and separately as a member of the Yardbirds and of Cream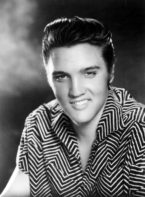 Presley continues to put songs on the Billboard 100. Are You Lonesome Tonight is another from 1960

IT WAS AUG. 3rd … when 36-year-old announcer Frank Blair (pictured) became news anchor of the NBC-TV Today Show, a job he would keep for the next 22 years!…
When CBS-TV war correspondent Morley Safer sent out a Vietnam report showing American troops using their Zippo lighters to set fire to thatched huts in a Vietnamese village …
When 'Tonight Show' host Johnny Carson graced the cover of the Burbank telephone directory…
..and when the ABC-TV news magazine Primetime Live debuted, with Sam Donaldson and Diane Sawyer headlining.
ALL the milestones for the date INSIDE

The former blacksmith, rodeo rider and Howard Hughes bodyguard also starred in 'The China Syndrome,' 'Absence of Malice' and 'The Firm. Cocoon …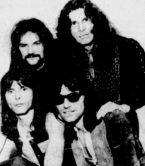 Argent were an English rock band founded in 1969 by keyboardist Rod Argent, formerly of The Zombies. They had three UK Top 40 singles, "Hold Your Head Up", which reached number five and spent 12 weeks on the chart

Patsy had a number of hits on the Billboard 100, including Walkin' After Midnight in 1961.
Patsy Cline

IT WAS AUG. 2nd .. when the TV station now known as KCPQ (FOX 13) in Tacoma-Seattle, began broadcasting as KMO-TV Tacoma…
When Canadian-born CBS correspondent Morley Safer (pictured) sent the first TV report from Vietnam indicating the US was losing the war…
When CHUM-owned TV stations in Victoria, London, Barrie, Wingham, Windsor and Ottawa became A-Channels…
…and when radio station WHTZ-FM, Newark, New Jersey (serving New York City and environs) – signed on as "Z100" with Scott Shannon and the "Morning Zoo". It went from "worst to first" in just a few months.
ALL the milestones for the date INSIDE.

The Canadian Radio-television and Telecommunications Commission on Friday announced it would refuse to renew the broadcasting licence of country music radio station CJMS 1040 AM, forcing it to shut down by Aug. 31.

I am pleased to announce that I will be officially retiring on July 31st after almost 18 years of fun and excitement as Sales & Operations Manager at 97.3 The Eagle C/O The Jim Pattison Broadcast Group.

Leadership at KEXP, Seattle's world-renowned nonprofit radio station, has made a number of changes this week increasing the station's on-air and musical diversity in an effort to make the station what they call an anti-racist organization.