KIRO radio host Dori Monson is back on the air following an almost three-week suspension from Bonneville Seattle after he made a transphobic tweet during the Oct. 7 gubernatorial debate.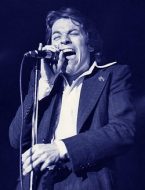 Robert Allen Palmer (19 January 1949 – 26 September 2003) was an English singer-songwriter,[1] musician and record producer. He was known for his powerful, distinctive, gritty and soulful voice, sartorial elegance and for combining soul, jazz, rock, pop, reggae and blues.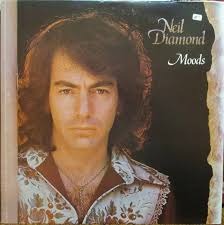 In 1972 Neil Diamond's recording of Play Me, reached #3. One of his most successful albums, was Neil Diamond, Hot August Nights.

Happy Birthday to Julia Roberts, Joaquim Phoenix, Dennis Franz, Brad Paisley, Cleo Laine and Andy Richter.
New York's WEAF aired the first college football game on a radio network;
Jack Benny took his immensely popular radio show to CBS-TV;
The same network broadcast the 100th episode of 'The Andy Griffith Show,' and a year later on Oct. 29 the 100th 'Dick Van Dyke Show.'
Red Barber resigned from broadcasting Brooklyn Dodger games to join Mel Allen and the New York Yankees,
Elvis made his 2nd appearance on the Ed Sullivan Show (pictured),
and the flying cowboy radio serial 'Sky King' debuted on ABC.
Obits this date include ex-KJR deejay Bwana Johnny, Porter Wagoner, Beryl Davis, James MacArthur, Leon Janney, and pioneer Vancouver sportscaster Leo Nicholson.
ALL the milestones for Oct. 28th INSIDE.

KIRO-FM moves into 1st place, replacing KZOK=FM KUOW-FM remains in 3rd spot

Eric Howard Carmen (born August 11, 1949) is an American singer, songwriter, guitarist, and keyboardist

The four Mills Brothers with unreal harmony, had many hits. One hit was Til Then in 1945.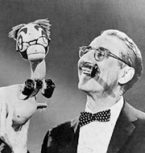 It's the date that brought us John Cleese, Nanette Fabray, Matt Drudge, Floyd Cramer, Kelly Osbourne, and Manitoba-born comic actor Jack Carson.
Pittsburgh's pioneer radio station KDKA was granted a broadcast license,
'Disneyland' began a long Sunday night run on ABC & CBC televison,
Groucho's quiz show 'You Bet Your Life' (pictured) debuted on ABC Radio;
Jane Morgan sang 'Fascination' on the Ed Sullivan Show,
and 11 years later Mary Hopkin sang 'Those Were the Days' on the same CBS-TV showcase.
'Knots Landing' began its 10th season on CBS-TV,
and Jane Pauley announced she would be ending her 13 years on NBC-TV's 'Today Show.'
ALL the milestones for Oct. 27th INSIDE.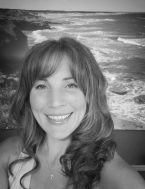 Former Vancouver and Victoria radio personality Lisa Daigneault has announced she is the new PD at Ocean 98.5 CIOC-FM Victoria.

Led Zeppelin were an English rock band formed in London in 1968. The group consisted of vocalist Robert Plant, guitarist Jimmy Page, bassist/keyboardist John Paul Jones, and drummer John Bonham