Bradley Green is losing his local live morning show on CHOR AM in Summerland.  Instead the local station will simulcast Allan Gee's breakfast show from CKOR down the Okanagan in Penticton.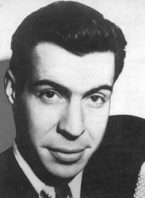 Happy Birthday today to Angela Lansbury, Suzanne Somers, Merilee Rush, John Mayer, Kellie Martin and Tim Robbins.
Vancouver deejay Jack Cullen (pictured) aired his first ever 'Owl Prowl' on CKMO AM 1410;
'The Right to Happiness,' a longrunning quarter hour daytime drama, debuted on the NBC Blue radio network;
'The Bob Newhart Show' aired its 100th episode on CBS-TV;
The Vancouver-produced 'Smallville' debuted on the WB network;
and the last episode of 'Max Headroom' aired on ABC-TV.
Among the celebrity deaths for Oct. 16th are Shirley Booth, Ken Carpenter, Barbara Billingsley, Lister Sinclair, Jean Shepherd, Ella Mae Morse, Gene Krupa, and Dan Dailey.
Details, and ALL the milestones for this date INSIDE.

Disturbingly, the establishment press is attacking the Conservatives for questioning Elections Canada, when the media should be holding powerful government institutions accountable.

In the midst of closing a merger between CBS and Viacom, Shari Redstone is quietly exploring a plan to launch a conservative TV outlet meant to square off with the Fox News Channel.

Puget Sound Radio just heard some very sad news about a lot of people being let go from SN 650 today

The survey found that 67.4% of respondents wait to watch television programming until it lands on a streaming service because they want to avoid commercial breaks.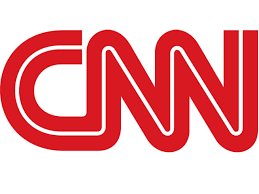 "CNN is still licking their wounds after a rather disastrous couple of weeks, where a shoddy Russia-Trump story led to three staffers resigning, a Project Veritas investigation exposed that the network's producers peddled the Russia story for ratings, and what came off as a wholly inappropriate veiled threat against an anonymous Reddit user who created a Trump WWE video, which the president tweeted before the Fourth of July Holiday.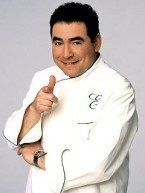 Born this date were CBS radio/TV news anchor Robert Trout and TV host/announcer Art James, actors Dominic West & Linda Lavin, comedian Larry Miller and TV chef Emeril Lagasse (pictured).
The music licensing organization ASCAP was formed;
''I Love Lucy' debuted on CBS-TV;
Early Seattle radio station KCPB became KIRO with 500 watts;
Vancouver's CKLG FM signed on as an easy listening station (it's now rocker C-FOX);
Tom Snyder began an 8 year run on NBC-TV late night with 'The Tomorrow Show';
The Fox Business Network began programming on US cable systems;
and Drew Carey took over as host of The Price is Right.
Signing off forever Oct. 15th were quizmaster Jack Narz, singers Terry Gilkyson and Edie Adams, and Canadian radio pioneer Billy Browne Sr.
ALL the milestones for the date INSIDE.

The CBC's copyright infringement lawsuit against the Conservative Party over the use of seven short video clips in a campaign ad and several Twitter postings sparked a torrent of criticism.

Bret Baier, Chris Wallace, Brit Hume, Shannon Bream, Martha MacCallum, Bill Hemmer and John Roberts are among the Fox News Channel news anchors who will do a stint in the 3 p.m. hour vacated late last week by Shepard Smith.