"Congresswoman Jackie Walorski was working with Anne Heche on ending child sex trafficking," according to X22 Report. Walorski was killed in a car accident the week before Heche, who had recently spoken out on the "epidemic" of child sex trafficking in Hollywood. Coincidence?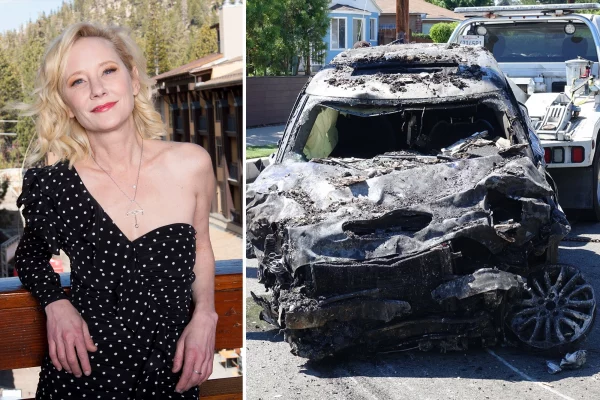 Rumours abound after the vehicle accident that took the life of actor Anne Heche who died  on August 11th and the deaths of Congresswoman Jackie Walorski and her staff also in a car accident on August 3rd?
Connecting the dots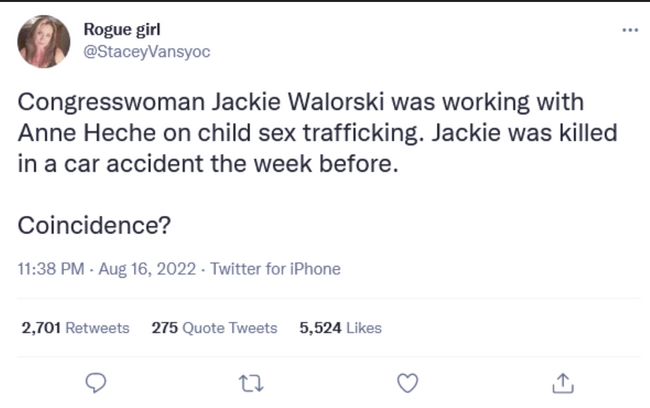 1) Do you know that Jackie Walorski was a Christian Missionary in Romania, cooperating on investigations into child sex trafficking, who after returning to the United States and being elected to the US Congress, sponsored the "Human Trafficking Prevention, Intervention… tbc
…"

Josh Siquardson of World Alternative Media on the death/murder of Anne Heche
…
…
PEDOPHILIA is Big Business
Today on the Stew Peters Show, we proudly present the worldwide premiere of "These Little Ones".
Millions of children vanish each year.
83,000 each month.
2,700 a day.
115 per hour.
1 every 30 seconds.
It makes you wonder…where do they all go?
Watch Video "These Little Ones" HERE