Reaction was mixed, with many expressing disappointment over the disappearance of Rock 105 in favour of lighter hits. On Twitter, @matthfx called it "a sad day for Halifax radio."

After 11 years with Knowledge Network, Murray Battle, the public broadcaster's director of original documentaries and brand, is leaving his post.

So far in the early part of 2019, we have seen 2 format changes a day apart in Halifax and on boxing day 2 more format changes. 3 stations owned by one company and the other station owned by another. What were the differences between the changes and what else can we expect this year?

Fats a pianist, singer songwriter. Sold more than 55 million records. Between 1955 and 1960 he had 11 top 10 hits.

A full page newspaper ad heralded C-FUN AM1410's move to 1900 West 4th Avenue.
Robert Blake starred as 'Baretta' debuted on ABC-TV.
Garth Brooks' first TV special aired in NBC prime time.
'Larry King Live' gave way to a notable CNN failure, 'Piers Morgan Tonight.'
The journalistic series 'Frontline' made its first appearance on PBS.
And after 29 years on the air, Phil Donahue (pictured) announced that his syndicated talk show would end at the end of the season.
ALL the milestones for Jan. 17th INSIDE.

The rollout of the service begins with 20 networks, including Cheddar and the Dove Channel, with plans to grow to more than 50 channels by year end. Users can also access national and local news channels where Sinclair has existing stations

The 66-year old sportscaster has reached an agreement to end his time at NBC, but will continue work at MLB Network and pursue other projects.

SAG-AFTRA has filed an unfair labor practice complaint against NPR news/talk KUOW regarding the dismissal of seven employees in April 2018.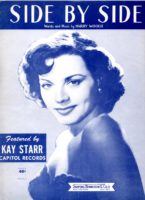 Kay had two #1 hits: Wheel of Fortune (1951) and Rock and Roll Waltz (1955)/ Billie Holiday said Kay was the "only white woman who could sing the blues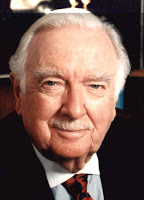 The pioneering sci-fi series 'The Outer Limits' aired for the final time on ABC-TV.
CBS-TV's Ed Sulllivan Show featured songs by Mike Douglas and The Lettermen, with comedy by impressionist Frank Gorshin, and Vancouver's Mimi Hines teamed with husband Phil Ford.
After 15 years in the spot Terry Reid left the QM/FM morning show.
Five years after he retired polls declared CBS anchorman emeritus Walter Cronkite to STILL be the 'most trusted man in America.'
And America's 6th national TV network UPN (Universal-Paramount Network) began telecasting.
ALL the milestones for Jan. 16th INSIDE.