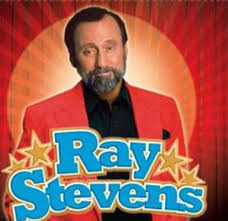 As a comedian musician & singer-songwriter Jim Stafford had couple of hits. In 1974 it was The Streak.

Happy Birthday to Scarlett Johansson, Jamie Lee Curtis, Mariel Hemingway, Terry Gilliam, Richard Kind and Steve Van Zandt.
President Kennedy was assassinated, and broadcasters went to wall-to-wall coverage for 4 days;
the first televised interracial kiss occurred on NBC's Star Trek;
Woody Allen was the subject of a 60 Minutes interview about his affair with Mia Farrow's adoptive daughter;
Ted Koppel anchored his final 'Nightline' on ABC-TV; and the same network aired the 100th episode of 'Who's the Boss.'
Obits include Parley Baer, Michael Conrad, Jazz's Norman Granz, and down east musician John Allan Cameron.
ALL the milestones for Nov. 22nd INSIDE.

The Yardbirds are an English rock band, formed in London in 1963. The band's core lineup featured vocalist and harmonica player Keith Relf, drummer Jim McCarty, rhythm guitarist/bassist Chris Dreja and bassist/producer Paul Samwell-Smith.

The Dave Clark Five from London, England were very popular from 1959 to 1970

It's the date of birth of Goldie Hawn, Marlo Thomas, Lorna Luft, Harold Ramis, Carly Rae Jepsen, and (pictured) the late Foster Hewitt.
Albertans first heard the call letters CKUA, as the University of Alberta took over radio station CFCK.
Vancouver got its first FM station as CBR-FM debuted at 105.7;
The 'Roy Rogers Show' was first heard on the Mutual radio network;
CKO-FM came to Vancouver with All News Radio at 96.1 MHz;
82 million saw the season opener on CBS-TV's 'Dallas';
Aerosmith guested on Fox-TV's 'The Simpsons';
and Sherry Stringfield left the cast of NBC-TV's 'ER' for the first time.
Leaving this mortal coil on Nov. 21st were Bruno Gerussi, Harry Von Zell, Jerry Colonna, Bill Bixby, Gardner McKay and Bill Black.
Details and ALL the milestones for the date INSIDE.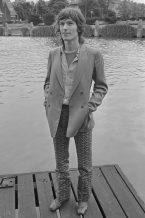 Stephen Lawrence Winwood (born 12 May 1948) is an English singer, songwriter and musician whose genres include progressive rock, blue-eyed soul, rhythm and blues, blues rock, pop rock, and jazz.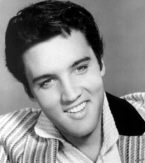 Love Me Tender in 1956 as Elvis Presley continued to dominate the popular charts.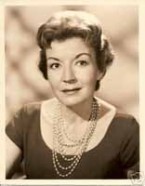 Happy Birthday to Dick Smothers, Judy Woodruff, Estelle Parsons, Richard Masur, Sean Young and Joe Walsh of The Eagles.
On this date 72 years ago 'Meet the Press' made its TV debut on NBC;
22 years ago today Victoria got its own CBC Radio station at 90.5 MHz;
George Harrison and Paul Simon sang as a duet on NBC's Saturday Night Live, and six years later to the day, 7-year old Drew Barrymore hosted the show.
CBS-TV aired the 100th episode of 'Green Acres'; 12 years later it broadcast 'M*A*S*H*' episode #200.
'The Ed Sullivan Show' featured headliners the Dave Clark Five, Bobby Vinton and Dick Cavett,
and U2 was profiled on '60 Minutes.'
Obits include Canadian broadcasters Chuck Davis and Tom Rivers, and the 'first lady' of radio, Cathy Lewis (pictured).
ALL the milestones for Nov. 20th INSIDE.

The Moody Blues are a rock band formed in Birmingham, England, in 1964, initially consisting of keyboardist Mike Pinder, multi-instrumentalist Ray Thomas, guitarist Denny Laine, drummer Graeme Edge, and bassist Clint Warwick. The group came to prominence playing rhythm and blues music.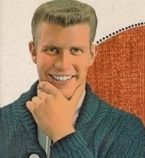 Joe was a pop singer, and had one major hit that reached #1: Wooden Heart in 1961.