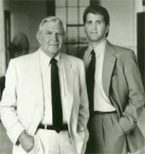 TV stars Jason Alexander and Chi McBride were born on this date, along with Ray Charles, Bruce Springsteen, Julio Iglesias and John Coltrane.
Hank Williams made his final recordings,
'That'll Be the Day' by Buddy Holly & the Crickets was #1,
Pay-TV got started with the Rocky Marciano/Jersey Joe Walcott fight;
Matlock (pictured) and Marcus Welby MD debuted on ABC,
and two Ken Burns epics (The Civil War and The War) debuted on PBS.
Leaving this 'vale of tears' Sept. 23rd were Canadians Henry Champ and Chief Dan George, actors Cliff Arquette and Mary Frann, country music's Jimmy Wakely and broadcaster Bill Ballance.
ALL the milestones for the date INSIDE.

Paul Lavon Davis (April 21, 1948 – April 22, 2008) was an American singer and songwriter, best known for his radio hits and solo career which started worldwide in 1970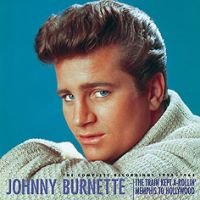 Johnny Burnette was known for his rockabilly and pop music. Rockabilly Boogie was one of his hits in 1956.

It's the date that brought us Meryl Streep, Debby Boone, Joni James, Bonnie Hunt, Martha Scott and CBS newsman Richard C. Hottelet.
Maverick, Lost and (pictured) Fulll House debuted on ABC-TV;
Friends, Baywatch and Man From Uncle had their premieres on NBC Television;
the Everly Brothers performed together for the first time in 10 years;
The Supremes recorded their next smash 'I Hear a Symphony,'
and Bob Dylan played Carnegie Hall…
Meantime, CIVT became Vancouver's newest station, a UHF license that would be viewed by most on cable channel 9.
Obits include music makers Irving Berlin, Harry Warren and Eddie Fisher; actors George C. Scott, Gordon Jump, Edward Albert and Jackie Burroughs; and Laugh-In's Dan Rowan.
ALL the milestones for Sept. 22nd INSIDE.

A big week for my father. His birthday is September 24th, he would have been 86 years young. 20 members of the O'Day family will be boarding a yacht at Elliott Bay to fulfill his last request: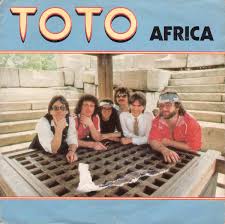 Toto (stylized as TOTO) were an American rock band formed in 1977 in Los Angeles.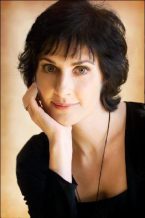 Enya Patricia Brennan, an Irish singer, known professionally as Enya, has been performing since 1976. She has put out many popular albums. She also has reached the top 100 in Ireland, the UK and the US. In 1988 she reached charts with Sail Away.

Born this date were Bill Murray, Fannie Flagg, Ricki Lake, Cheryl Hines, Jerry Bruckheimer, Bill Kurtis, and the late Canadian performers Leonard Cohen, Tommy Common, and Air Farce's John Morgan.
Kelowna's CHBC-TV signed on, Monday Night Football and NYPD Blue debuted on ABC TV, Bing Crosby taped his Philco Radio Time in Vancouver, Raymond Burr (pictured) starred for the 1st time as Perry Mason on CBS-TV, The Jack Paar Show debuted in prime time on NBC-TV, and John & Yoko guested on ABC-TV's late night Dick Cavett Show.
Checking out permanently were Walter Brennan, Arthur Godfrey singer Lu Ann Simms, Canadian bandleader Johnny Burt, televangelist Rex Humbard, and Old Time Radio's Rye Billsbury.
Details and ALL the Sept. 21st milestones INSIDE.

Rebel News: Telling the other side of the story. Unlike almost all of our mainstream media competitors, Rebel News doesn't receive any government funding.

The last place Kevin Burkhardt called a game without any fans in the crowd was somewhere in New York's Catskill Mountains for New Jersey Jackals independent league baseball contests.