Bryan Hall is celebrated for 65 years in the Edmonton media on Wednesday, Oct. 17, 2018.Greg Southam/Postmedia

Through the first six weeks of the 2018 campaign, NFL games have collectively averaged 15.6 million viewers, which is pacing 4 percent ahead of last season (15.0 million), according to Nielsen.

We have immediate openings for On-Air hosts on both of our Peace River based stations – the newly branded River Country, and, KIX FM.

In late August, Jesse and Jenna from Jump 106.9 in Ottawa were restructured out of their jobs. That's probably not news as it is a regular occurrence in radio. However, their replacements were a syndicated U.S. show out of Seattle

Moose FM seeks On-Air Personality and Copywriter… A Great Opportunity

Caroll Spinney, 84, announced Wednesday that he's handing over Big Bird and his other character, Oscar the Grouch, to younger performers.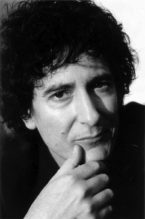 Stan Ridgway may be one of the best singers and writers that most of you have never heard of…you've heard his music, occasionally, as he was the lead singer of Wall of Voodoo of Mexican Radio fame, and then had a bit of a solo career highlighted, mostly, by this song…
Happy Birthday to Canadians Rick Mercer and Norm MacDonald; to actor George Wendt, rapper Eminem and country music's Alan Jackson.
It was Oct. 17th when the NBC Radio Hollywood studios opened at Sunset and Vine;
when the radio serial 'Captain Midnight' debuted on WGN Chicago,
and when live TV coverage of the Canadian parliament debuted on Canadian cable services.
'Hollywood Squares' debuted on NBC daytime,
a Barbra Streisand special 'Belle of 14th Street' aired on CBS-TV,
and George W. Bush and Al Gore staged their 3rd televised debate,
The music world took a hit this date with the deaths of Tennessee Ernie Ford, Teresa Brewer, Alberta Hunter, Billy Williams, Mark Warnow, plus composers Viz Mizzy and Jay Livingston.
Details and ALL the milestones for Oct. 17th INSIDE.

An Ontario Superior Court judge has declined to hear Toronto mayoral candidate Faith Goldy's complaint against Bell Media for refusing to run her election ads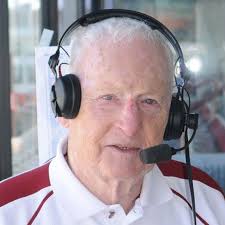 ROBERTSON, 89,  began calling COUGARS football as radio play-by-play voice in 1964, moving to analyst in 2012; He called 589 COUGARS games in that stretch.