It's the date that brought us Meryl Streep, Debby Boone, Joni James, Bonnie Hunt, Martha Scott and CBS newsman Richard C. Hottelet.
Maverick, Lost and (pictured) Fulll House debuted on ABC-TV; Friends, Baywatch and Man From Uncle had their premieres on NBC Television; the Everly Brothers performed together for the first time in 10 years; The Supremes recorded their next smash 'I Hear a Symphony,' and Bob Dylan played Carnegie Hall…
.. and CIVT became Vancouver's newest station, a UHF license that would be viewed by most on cable channel 9.
Obits include music makers Irving Berlin, Harry Warren and Eddie Fisher; actors George C. Scott, Gordon Jump, Edward Albert and Jackie Burroughs; and Laugh-In's Dan Rowan.
ALL the milestones for Sept. 22nd INSIDE.

Sportsnet 650 is the new exclusive radio home of Vancouver Canucks hockey, broadcasting every game live.  And 24 radio stations around the province will form the Canucks' netwprk.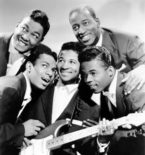 One of the most often overlooked of rock and roll's architects has to be Hank Ballard…he wrote and recorded many hits, including the original version of The Twist, which Chubby Checker copied almost note for note…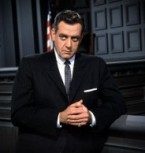 Born this date were Bill Murray, Fannie Flagg, Ricki Lake, Cheryl Hines, Jerry Bruckheimer, Bill Kurtis, and Canadian performers Leonard Cohen, Tommy Common, and Air Farce's John Morgan.
Kelowna's CHBC-TV signed on, Monday Night Football and NYPD Blue debuted on ABC TV, Bing Crosby taped his Philco Radio Time in Vancouver, Raymond Burr (pictured) starred for the 1st time as Perry Mason on CBS-TV, The Jack Paar Show debuted in prime time on NBC-TV, and John & Yoko guested on ABC-TV's late night Dick Cavett Show.
Checking out permanently were Walter Brennan, Arthur Godfrey singer Lu Ann Simms, Canadian bandleader Johnny Burt, televangelist Rex Humbard, and Old Time Radio's Rye Billsbury.
Details and ALL the Sept. 21st milestones INSIDE.

Nielsen says undecided car shoppers cited radio as more influential on purchasing decisions than local TV, newspapers or digital media.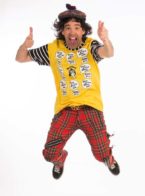 Listen live at citr.ca starting on Thurs. Sept. 21 at 9 p.m. to Fri. Sept, 22 at 5 p.m. for the Nardwuar marathon.

CFWE Radio Bingo, which already gives away $150,000 dollars a month, is celebrating our birthday in a BIG WAY

In his first TV interview since being fired in April, O'Reilly said he was brought down by sponsor boycotts and wider business decisions at Twenty-First Century Fox.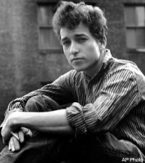 I don't often get to post songs that are half a millennium old, but this song, which most identify with the O Brother Where Art Thou Soundtrack in the care of Dan Tyminski with George Clooney lip syncing, is such a tune…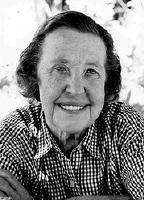 Sept. 20th brought us Sophia Loren, Gogi Grant, Gary Cole, orchestra leader Frank Devol, Northern Exposure's Peg Phillips (Photo) and Leah Pinsent.
The Calgary station now known as City TV signed on, while Vancouver's CKLG 73 ended 29 years of rock music and switched fulltime to talk.
Jimmy Stewart debuted a radio western 'The Six-Shooter' on NBC,; the 'Bill Cosby Show' began its popular 8-year run on NBC-TV, while 'You'll Never Get Rich' with Phil Silvers, and the original 'Hawaii Five-Oh' had their premieres on CBS-TV.
ALL the milestones for Sept. 20th INSIDE.