AM 1410 will become BNN Bloomberg Radio, Canada's first business news radio station, launching in conjunction with the new brand on Monday, April 30.

Kasell was best known in recent years as the announcer and scorekeeper for the NPR news quiz show "Wait, Wait … Don't Tell Me!" for which he would record answering machine and voice mail greetings for the show's winners.

Could Clear Sky Radio in the East Kootneys be looking you?

Pretty much everyone knows that there were two phases of Genesis, and that the second Phil Collins led bunch was, commercially, much more successful, but there are still many out there who preferred the more musically adventurous lineup when Phil was the drummer and Peter Gabriel was the front man…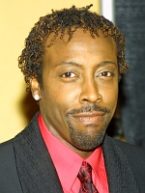 IT WAS APRIL 18th … when future late night TV host Johnny Carson played a bored New Jersey husband with a gift for picking horse-racing winners, in a Playhouse 90 production on CBS-TV…
When the reality TV show "Real People" debuted, featuring John Barbour, Sarah Purcell, Byron Allen, Skip Stephenson, and Bill Rafferty…
When the TV movie "Summer Dreams: The Story of the Beach Boys" aired on ABC…
and when Arsenio Hall (pictured)l announced (for the first time) he would end his five-year-old late-night TV talk show the following month…
ALL the milestones for the date INSIDE.

George Noory announced Monday night on his Coast to Coast AM Show that a tribute to the late Art Bell (pictured) would air this Thursday April 19 at 10 pm Pacific. According to a statement posted on the website for "Midnight in the Desert," the radio show Bell started in 2015, he died one night last […]

Billing itself as hyperlocal, Roundhouse Radio was launched in October, 2015, broadcasting from Railtown, with an interview-heavy, NPR sort of format. Its reach is limited to the city of Vancouver and the North Shore.

The TV networks need a new selling strategy as their ratings continue to decline. The prime-time audience of the broadcast networks is off nearly 20 per cent compared with the previous year.

"While Fox News was unaware of Sean Hannity's informal relationship with Michael Cohen and was surprised by the announcement in court yesterday, we have reviewed the matter and spoken to Sean and he continues to have our full support."

For many shows the idea of creating great content feels like chasing a mythical creature. "Does it exist?" "How will we know if we have discovered it?" Many shows don't know what great content should sound like. They have heard people talk about it but have never experienced it for themselves