When news becomes agenda-related … and if it doesn't fit their narrative, the story is ignored … this isn't journalism.

Jim Pattison Broadcast Group (JPBG) has announced that it's laying off 40 staff at its stations and has offered early retirement packages to another 30 as it looks to minimize the impact of COVID-19 on its operations.

Dave (pictured) accepted an early retirement package from Jim Pattison Broadcast Group amid COVID-19-related staff reductions in the chain

Grand Funk Railroad, sometimes shortened as Grand Funk, is an American hard rock band popular during the 1970s, which toured extensively and played to packed arenas worldwide.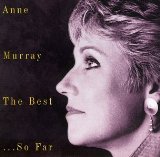 Anne hails from Springhill, Nova Scotia. Her first big hit was Snowbird back in 1970.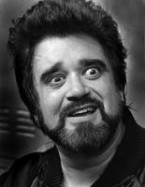 IT WAS AUG. 6th … when one of radio's first serials, Real Folks debuted on NBC radio…
When singer Dinah Shore started her own Sunday evening show on the NBC Blue radio network. Later Dinah would also have a successful TV career spanning more than three decades…
When Chubby Checker appeared on Dick Clark's Saturday Night Beechnut Show (ABC TV) and introduced 'The Twist'…
When Jon Stewart closed out his 16 years as host of 'The Daily Show' …
When MOJO RADIO debuted in Vancouver on AM730 with "talk radio for guys" (which would prove to be a mistake)…
..and after establishing himself on Mexican border powerhouses, Wolfman Jack (pictured) debuted on WNBC Radio New York.
ALL the milestones for the date INSIDE.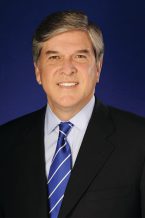 The NAB is reporting that NAB President and CEO Gordon Smith suffered a stroke last night and was admitted to the hospital. The NAB says he is responding well to treatment, is stable and alert, and is resting comfortably. His prognosis is good, and he is expected to make a full recovery

I'm thrilled to announce I'm heading back to UP 99.3! I'm taking over the drive show (3:00-7:00 Mon-Fri) starting Monday, August 17th.

Peter (Ray) Rakobowchuk, a journalist with Canada's national news agency whose high energy delivery was instantly recognizable to decades of listeners, has died.


Summertime and the living is … strange. Still, despite all the weirdness in the world, the reality of radio ratings marches ever on. That's why you have the Ratings Experts from RESEARCH DIRECTOR, INC. and our socially distant compadres from XTRENDS to cut through the clutter to expose the raw truth of what NIELSEN has wrought