One of the great forgotten groups of the Summer of Love era has to be Moby Grape, or as Mike Douglas calls them in this clip, The Moby Grapes…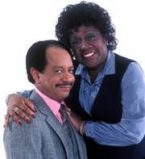 This was the date that Canadian content music quotas first came into effect for AM radio stations.
Victoria's second radio station CKDA started broadcasting, some 27 years after the first station debuted.
Lee Majors' starring vehicle, 'The Six Million Dollar Man' premiered on ABC-TV.
CBS-TV aired the 100th episodes of both the sitcom 'Good Times' and 'Northern Exposure,' 17 years apart.
And prolific producer Norman Lear scored yet another sitcom spinoff as 'The Jeffersons' (as pictured) debuted on CBS-TV.
ALL the milestones for Jan. 18th INSIDE.

Scores of women looking for radio play and professional opportunities say they've been subjected to harassment during station visits, conventions.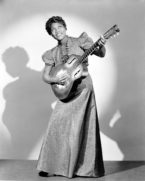 So inspired by the inclusion of Sister Rosetta Tharpe to the Hall of Fame that I figured it was time to repost this clip from a sixties UK TV show…

A full page newspaper ad heralded C-FUN AM1410's move to 1900 West 4th Avenue.
Robert Blake starred as 'Baretta' debuted on ABC-TV.
Garth Brooks' first TV special aired in NBC prime time.
'Larry King Live' gave way to a notable CNN failure, 'Piers Morgan Tonight.'
The journalistic series 'Frontline' made its first appearance on PBS.
And after 29 years on the air, Phil Donahue (pictured) announced that his syndicated talk show would end at the end of the season.
ALL the milestones for Jan. 17th INSIDE.

"CJCY has earned a strong local listener base in the community, and we're excited to have the opportunity to build on the station's legacy and continue its success," said Julie Adam, Senior Vice President, Rogers Radio. "Complementing our existing local station – 105.3 ROCK – this acquisition allows us to double down on our promise to offer high quality local programming across multiple platforms to listeners and better serve the community."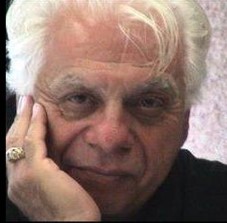 When I got the call to go to CFGO radio, I knew Gary Michaels (Pictured) was on-air there, and was excited to meet him. I quickly blurted out the story about how I grew up listening to him. I told him what a career impact he had been on me, and how excited I was to be working with him at the same station

How important is talent in today's landscape? And, if it's so important, how do we as an industry do a better job of providing opportunities for young talent to learn and grow?

Every once in a long while a jazz song crosses over and becomes a success in the pop world, and such was the case with this song by Spyro Gyra…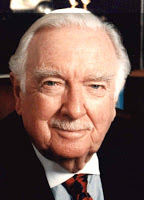 The pioneering sci-fi series 'The Outer Limits' aired for the final time on ABC-TV.
CBS-TV's Ed Sulllivan Show featured songs by Mike Douglas and The Lettermen, with comedy by impressionist Frank Gorshin, and Vancouver's Mimi Hines teamed with husband Phil Ford.
After 15 years in the spot Terry Reid left the QM/FM morning show.
Five years after he retired polls declared CBS anchorman emeritus Walter Cronkite to STILL be the 'most trusted man in America.'
And America's 6th network UPN (Universal-Paramount Network) began telecasting.
ALL the milestones for Jan. 16th INSIDE.