IT WAS APRIL 10th .. when Art Baker hosted 'People Are Funny' in its debut on NBC radio …
When 16-year-old Ricky Nelson sang for the first time on his family's radio show 'The Adventures of Ozzie & Harriet' ..
When legendary Toronto newsman Dick Smythe ended an 18-year run at CHUM-FM and walked across the street to CFTR-FM…
and when Charles Kuralt (pictured) hosted his last broadcast of CBS-TV's 'Sunday Morning.'
ALL the milestones for the date INSIDE.

Brooklyn defense attorney and television commentator Midwin Charles is dead after what appears to be several days of suffering after receiving at least one experimental COVID shot.

Bruce Randall Hornsby (born November 23, 1954) is an American singer-songwriter and pianist.[1] He draws from classical, jazz, bluegrass, folk, Motown, gospel, rock, blues, and jam band musical traditions.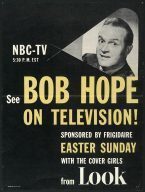 IT WAS APRIL 9th … when Bob Hope made his network TV debut, hosting the 90-minute "Star-Spangled Review" on NBC…
When the Ed Sullivan Show's eclectic playbill on CBS-TV included Zippy the Chimp rollerskating and riding a bike, a comedy routine by vaudeville veterans Smith & Dale, ventriloquist Ricky Layne & Velvel, singers Julie Wilson, Oscar Brown Jr. and Jan Peerce…
When The Rolling Stones made their first live TV appearance on ITV's Friday night music showcase "Ready Steady Go!"…
and when CBS radio & MSNBC shock jock Don Imus was suspended (and later fired) after he jokingly referred to members of the Rutgers University women's basketball team as "nappy-headed hos".
ALL the milestones for the date INSIDE.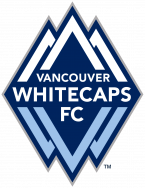 Former TSN 1040 broadcasters, play-by-play man Corey Basso, and commentator Colin Miller will continue to call the games.

Heart is an American rock band formed in 1967 in Seattle, Washington, which evolved from an existing band, White Heart. By the mid-1970s, original members Roger Fisher (guitar) and Steve Fossen (bass guitar) had been joined by sisters Ann Wilson (lead vocals and flute) and Nancy Wilson (rhythm guitar, backing and occasional lead vocals), Michael Derosier (drums), and Howard Leese (guitar and keyboards) to form the lineup for the band's initial mid- to late-1970s success period

IT WAS APRIL 8th … when the original radio voice of 'The Lone Ranger,' Ontario-born Earl Graser, was killed in an auto accident at age 32 …
When country singer Jimmy Dean began a morning show on CBS in what would be a futile effort to defeat NBC's Today Show …
When UK singer Petula Clark starred in her own NBC-TV prime time special, with guest Harry Belafonte (pictured) …
and when the last original episode of 'All in the Family' aired on CBS-TV.
ALL the milestones for the date INSIDE.

The parent company of Lethbridge News Now, Country 95.5 FM, and B 93.3 FM is under a new name.

Ganam is well-known locally as the co-host of 630 CHED Mornings with Chelsea Bird & Shaye Ganam. Before making the switch to radio, he was a former co-host of Global News Morning and Global News at Noon on Global Edmonton.

The pastor of a church in Calgary uploaded a video of his encounter with police and other officials from the city there to ensure that the church was following COVID-19 guidelines, and the interaction went viral.