IT WAS JULY 24th .. when U.S. President Franklin D. Roosevelt (pictured) stopped in the middle of his 4th 'Fireside Chat' on national radio and asked for a glass of water, which he then sipped…
When the melodramatic "Romance of Helen Trent" debuted on midwest regional radio before becoming a CBS network staple three months later, and running daily for the next 27 years!…
When NBC correspondent Edwin Newman became news anchor of the TV network's 'Today Show'….
..and when the independent sales of three BC radio stations.. CJAT Trail. CJAV Port Alberni, and CKAY Duncan .. were approved by the CRTC.
ALL the milestones for July 24th INSIDE.

IT WAS JULY 23rd … when the Telstar communications satellite made possible the first live TV broadcast from the US to Europe…
When Toronto-born rocker Neil Young (pictured), at age 17, held his first recording session in the studios of Winnipeg radio station CKRC…
When the FCC approved the AM stereo radio system; KTSA in San Antonio was the first to go stereo…
..and when the three-year old television network FOX-TV topped ABC, NBC and CBS in the ratings for the 1st time, thanks to "America's Most Wanted."
ALL the milestones for the date INSIDE. Also, on this day in 2011, Amy Whitehouse died.

Heard had a lengthy roster of film and television credits throughout a career spanning four decades, including playing the forgetful father in Home Alone and its sequel.

Working together with local school, exciting projects earn Radio Cowichan big payday

Canada's #1 Premiere Boutique Radio Network dedicated to the 10 million Baby Boomers and Beyond who represent the fastest growing demographic in the country.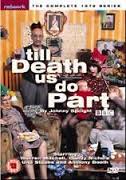 IT WAS JULY 22nd … when the British sitcom that gave rise to CBS-TV's 'All in the Family', 'Till Death Us Do Part' debuted on BBC-TV…
When a UK floating pirate radio station, "Swinging Scotland", shut down for lack of funds…
When The Doors were guests on ABC-TV's American Bandstand, performing "Crystal Ship" and "Light My Fire"…
.. and when a license for Kelowna's second radio station CKIQ-1150 was approved by the CRTC.
ALL the milestones for July 22nd INSIDE.

NBC host Megyn Kelly's Sunday night news magazine has lost viewers every week since its June debut, and last weekend's episode was no exception.

The musician "passed away quietly and peacefully" on Friday at the St. Boniface Hospital in Winnipeg

From the Sonic facebook page, evening host Lauren talked about the sad news of Chester Bennington taking his own life and her struggles. She gives hope to those who need it and she does a wonderful job

Early in their fifty-plus year career The Isley Brothers created a couple of classics that will probably last forever…this was one of them, and, within the same year they had also recorded the original version of Twist and Shout, made more famous, of course, by The Beatles…