The judge ruled that Red River College did not violate Martin Boroditsky's rights when they cancelled The Great Canadian Talk Show from the college's Kick FM radio station in 2010.

On Wednesday (today) DAZN will announce a three-year Canadian rights deal to broadcast the World Boxing Super Series, a high-level pro tournament that used to air on Super Channel.

Logan Anderson is the host of the Say the Damn Score Podcast. He loves being a sports broadcaster and found out that podcast was a great way to network and meet new people in his field. Guests have largely been the familiar voices that call games for places like Fresno State, South Dakota, Ball State, and Bradley

Too few are aware of the importance of Reinhardt and Grappelli in the development of modern music…this would have been one of their last times playing together before war separated them…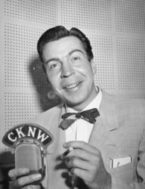 IT WAS AUG. 15th .. when CBS inaugurated the first nightly TV news broadcast, a 15-minute feature with anchorman Douglas Edwards reporting the day's events. At first it was seen only in five cities in the Eastern Time zone…
When Peck's bad boy of Vancouver radio Jack Cullen (pictured) made the move from CKMO to CKNW, taking his Owl Prowl program with him…
When Vancouver radio station CKWX moved from 980 to 1130 on the AM dial where it still resides as News 1130…
..and when the CBC locked out 5500 employees coast to coast, all members of the Canadian Media Guild. The labour dispute was not resolved until October.
ALL the milestones for Aug. 15th INSIDE.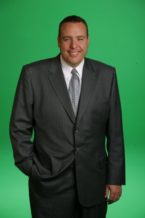 Darling announced his intentions on Facebook. It is his second try at politics.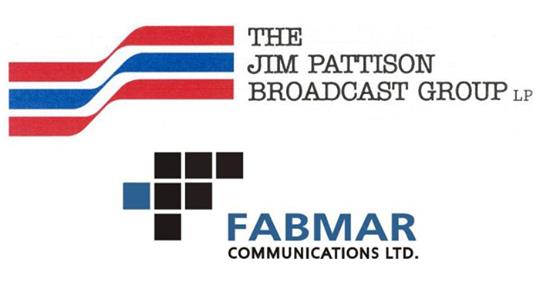 The Jim Pattison Broadcast Group Limited Partnership (Pattison) and Fabmar Investments Ltd. (Fabmar) today jointly announced Pattison's acquisition of Fabmar Communications Ltd. and it's four radio station licences (and related assets) located in the provinces of British Columbia, Alberta and Saskatchewan, subject to CRTC approval

Fager, the executive producer of the venerable CBS newsmagazine, has returned to work as a corporate investigation into the culture of the parent company and its news division continues.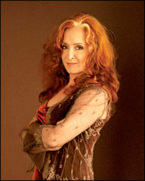 Bonnie Raitt remains a superstar capable of touring annually to great success, but sometimes it's easy to forget just how long she's been around…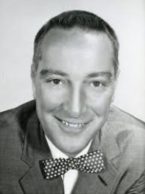 IT WAS AUG. 14th … when Garry Moore (pictured) joined NBC radio with a new morning show in an attempt to knock off the dominant Arthur Godfrey on CBS …
When the end of WWII was marked on the CBS radio series, "Columbia Presents Corwin," as Orson Welles did a special reading about the fall of Japan titled, "Fourteen August"…
When five UK pirate radio stations shut down, leaving only Radio Caroline to rock out for another nine months…
..and when radio's "Ma Perkins" began its 27 year run on the air as a local production of WLW Cincinnati.
ALL the milestones for Aug. 14th INSIDE.