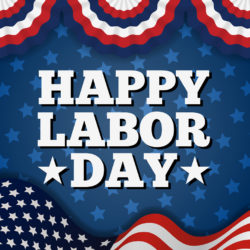 ON THIS DAY in 1910,
actress/singer Kitty Carlisle was born in New Orleans.

She became nationally known as a regular panelist on the TV game show To Tell the Truth from 1957 to 1978, and later appeared in its revivals in 1980, 1990-91 and one episode in 2000. She died April 17, 2007 at age 96.
Also in 1910, actress Grace Matthews was born in Toronto.  Moving to New York she became much in demand in radio drama, with leading roles in the daytime soaps Big Sister, Brighter Day and Hilltop House.  She was one of 5 actresses to play Margot Lane on The Shadow (1946-49) before moving to TV and the role of Claudia Dilman in the early years of The Guiding Light.   In the 70's she repeatedly played female leads on radio's nightly CBS Mystery Playhouse.   She died May 15 1995 at age 84.
In 1913, actor Alan Ladd was born in Hot Springs Arkansas.  His career began in radio in 1935 and he went on to star in films, of which Shane was the highlight.  When his short stature caused his movie career to wind down he returned to radio, and starred in the mystery series Box 13, while guest starring in other Hollywood productions.  Depression and alcoholism contributed to his early death Jan. 29 1964 at age 50.
In 1926, sportscaster Bill Flemming was born in Chicago.  He started his 60-year career in Detroit, and joined ABC's Wide World of Sports in 1961, for which he covered more than 600 events. Flemming was a TV announcer for a remarkable 11 Olympics.  He became widely known via his Sunday afternoon highlights of NFL and college football for ABC. He succumbed to prostate cancer July 20 2007 at age 80.                                                                        
In 1939, British Prime Minister Neville Chamberlain announced in a radio broadcast that Britain and France had declared war on Germany. Germany had invaded Poland on September 1. Canada declared war a week later, the US almost 2.5 years later.
In 1940, Artie Shaw and the Gramercy Five recorded the group's biggest hit, "Summit Ridge Drive."
On this day in 1942, Frank Sinatra bid adieu to the Tommy Dorsey Band as he started his solo singing career .
In 1951, a long-running TV soap opera was seen for the first time, as "Search for Tomorrow" debuted on CBS-TV.  The serial switched to NBC in 1982 and ended its 35-year run on Dec. 26, 1986.
In 1954, "The Lone Ranger" was heard on radio for the final time after 2,956 episodes, spanning 21 years. Reruns kept the 'masked man' around for much longer.
In 1955, chorale leader Mitch Miller had the US No.1 hit with a song that was written in 1853, 'The Yellow Rose Of Texas.'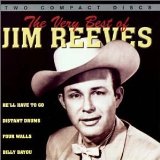 Also in 1955, Jim Reeves left the Lousiana Hayride radio show (where he shared featured billing with a youngElvis Presley) to become the newest member of the Grand Ole Opry.
In 1959, Bobby Darin recorded his hip version of "Clementine," based on the old traditional folk ballad "My Darling Clementine."
In 1961, at age 29, country music star Loretta Lynn signed her first contract with a major label, Decca Records.
In 1962, Bobby "Boris" Pickett released his Halloween classic single "Monster Mash."
In 1963, Reprise Records, which Frank Sinatra started in 1960, was sold to Warner Brothers Records. The 'Chairman of the Board' continued to record for the label, as did Wildman Fisher and Tiny Tim, amongst others.

In 1964, The Beatles played two shows at the Indiana State Fair in Indianapolis. They were paid $85,000 for the performances; tickets cost just $4.00.
In 1965, a Rolling Stones gig in Dublin, Ireland ended in a riot after 30 fans jumped onto the stage. Mick Jagger was knocked to the floor as the rest of the band fled the stage.
In 1966, Donovan went to No.1 on the Billboard pop singles chart with 'Sunshine Superman'. The track featured then Yardbird and future Led Zeppelin guitarist Jimmy Page.
Also in 1966, pianist Roger Williams was atop  the Easy Listening chart with his instrumental version of "Born Free."

Still in 1966, the final "Adventures of Ozzie & Harriet" TV show (co-starring son Rick Nelson) aired on ABC.  It had begun on radio 22 years earlier, and moved to TV in 1952.
In 1967, after 17 years of live broadcasts from New York on Sunday nights, "What's My Line" aired on CBS-TV for the final time. Host of the show was John Daly. Panelists serving the longest were Dorothy Kilgallen, Arlene Francis and Bennett Cerf. Fred Allen, Hal Block and Steve Allen served as panelists for shorter stints at different times.
Also in 1967, Swedish singer Anni-Frid Lyngstad won a TV talent-show contest with her group the Anni-Frid Four. She later gained international fame & fortune as one of the lead singers of ABBA.
In 1968, after a two week absence, Ringo Starr rejoined The Beatles. Upon Ringo's return to the studio, he found his drum kit covered with flowers to welcome him back.
Also in 1968, the single "Hey Jude" by The Beatles was certified as a Gold Record.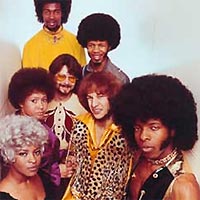 Still in 1968, Sly and the Family Stone won the final round on NBC-TV's summer talent competition "Showcase '68," and collected the $10,000 prize.
In 1969, CHAB-TV Moose Jaw and CHRE-TV Regina became CBKMT-TV and CBKRT-TV, marking the forced sale of both stations by Moffat Broadcasting to the CBC.
In 1970, Bill Haley and His Comets rejected an offer of a 15 date tour of Australia because of their fear of flying.
Also in '70, The Dave Clark Five disbanded, and Arthur Brown was arrested in Italy after setting his helmet on fire and stripping naked during a concert there.
Still in 1970, the very first bootleg recording, a collection of Bob Dylan outtakes titled "Great White Wonder," achieved total sales of 350,000 copies.

On this day in 1971, "The Lawrence Welk Show" was seen for the last time on network tv, on ABC. ABC felt the show drew 'too old an audience, not good for attracting advertisers.' Syndication proved to be a smart move and a huge success for Welk; it allowed his champagne music to continue until 1982 as a weekly favorite for millions of viewers, and in reruns to this day on PBS.
Also on this day in 1971, John Lennon left his birth country of England for America and his beloved New York City.  He never returned to live in the U.K.
Still in 1971, Paul McCartney decided to name his new band Wings.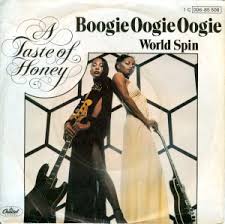 In 1978, the No. 1 Billboard Pop Hit was "Boogie Oogie Oogie," by A Taste of Honey. The group won a Grammy as best new artist.
In 1979, new releases out this Monday included Foreigner's "Dirty White Boy" and Kenny Rogers singing "You Decorated My Life".
In 1980, actor Duncan Renaldo, who from 1950 to '56 played "The Cisco Kid" in 156 half-hour episodes on US TV, died of lung cancer at age 76.
In 1981, David Brinkley (below) ended an illustrious 38-year career with NBC News. He jumped networks when ABC offered him an opportunity too good to refuse… and a Sunday morning news hour.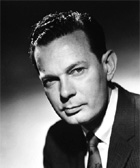 In 1982, the three day US Festival took place in San Bernardino, California, featuring Tom Petty, Fleetwood Mac, The Police, The Cars, Talking Heads, The Kinks, Ramones, B52's, The Grateful Dead, Pat Benatar and Jackson Browne. Apple Computers co-founder Steve Wozniak bankrolled the festival which attracted some 400,000.
In 1983, The Eurythmics went to No.1 on the Billboard pop singles chart with 'Sweet Dreams (Are Made Of This)'.
Also in 1983, Laura Branigan reached #1 on the Adult Contemporary chart with "How Am I Supposed to Live Without You".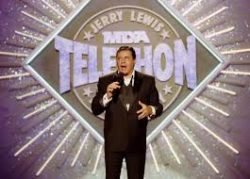 In 1984, Jerry Lewis smashed all previous records for TV charity fund-raising. A total of $32,074,566 was pledged on the annual Labor Day Telethon for the Muscular Dystrophy Association.
In 1985, songwriter Johnny Marks, who wrote the Christmas classics Rudolph The Red-Nosed Reindeer, Rockin' Around The Christmas Tree and A Holly Jolly Christmas, died at age 75.
In 1988, "Kokomo" by The Beach Boys was #1 in North America. The song, written by John Phillips (Mamas & Papas), Mike Love (Beach Boys), producer Terry Melcher (Paul Revere & The Raiders/The Byrds) and Scott McKenzie ("San Francisco-Be Sure To Wear A Flower In Your Hair"), is the first Beach Boys hit to not include Brian Wilson.

In 1991, Tina Turner's ex, Ike Turner was released from prison after serving 14 months for cocaine possession. In an interview with 'Variety' he claimed to have spent over $11 million on cocaine.
In 1993, Kenny G & Peabo Bryson combined for the #1 Adult Contemporary hit –"By the Time This Night Is Over".
In 1994, American R  & B singer Major Lance, an iconic figure in the UK in the 1970's amidst followers of Northern soul, died of heart failure at age 55.
In 1997, comedy writer Hal Goodman, who wrote for Bob Hope, Jack Benny, Frank Sinatra, Carol Burnett, Steve Allen, Flip Wilson and Johnny Carson, died at age 82.
In 1999, the largest music bootleg bust in US history was made. It was estimated that this one operation alone was responsible for $100 million in lost revenues. Recording equipment valued at $250,000 was confiscated, as were almost 1 million CDs and tapes.
In 2000, Madonna (below) started a four week run at No.1 on the Billboard singles chart with 'Music.'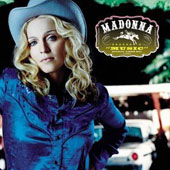 In 2001, Bill Good Jr. began as anchor of CTV News at Six on Cable 9 Vancouver. Pamela Martin would join him on October 18th. Both had previously been popular anchors on former CTV affiliate CHAN-TV (BCTV, now Global BC).
In 2002, the Rolling Stones 40th anniversary Licks tour kicked off at the Fleet Centre in Boston. Tickets for the best seats cost $224. The world tour would see the band playing to over 2.5m fans in some 100 shows.
Also in 2002, Kelly Clarkson and Justin Guarini (below) appeared on FOX's "American Idol" in their final battle of the power ballads. The next evening Ms. Clarkson was named the newest pop star in the nation… the first "American Idol."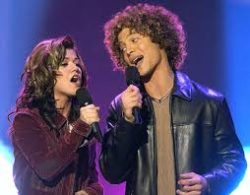 In 2003, in the wake of rampant downloading, Universal Music, the world's largest record company, announced a cut in their CD list price in an effort to boost sales.
In 2004, songwriter and producer Billy Davis died in New York after a long illness. He co-wrote Jackie Wilson's, 'Reet Petite' and the jingle 'I'd Like To Buy The World A Coke.' Aretha Franklin, James Brown, Marvin Gaye, The Supremes and Gladys Knight all recorded his songs.
Also in 2004, the CRTC approved the sale of Mel Cooper's Seacoast Communications, owners of CFAX-AM and CHBE-FM Victoria, to CHUM. Ownership actually transferred on October 1st.
Still in 2004, Sir Cliff Richard stunned the British music industry by ending his contract with EMI records and signing with Eminem's label Universal Music. Cliff had sold more than 250 million records with EMI during his 46 year career.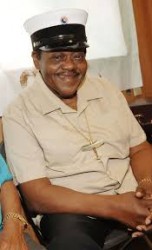 In 2005, blues musician Fats Domino was rescued from New Orleans shortly after Hurricane Katrina hit the city. The 77-year-old singer had been reported missing since the storm flooded New Orleans leaving thousands feared dead.
In 2008, heavy metal band Slipknot scored their first Billboard number one album – but only after a recount put them ahead of rapper The Game's latest release. Slipknot topped the US chart with their fourth studio album All Hope Is Gone, which sold 239,516 copies – 1,134 more than the Games' album.
Also in 2008, R&B singer Ne-Yo was awarded $700,320 after he was dropped from a US tour with R. Kelly. The singer claimed he was fired as Kelly's opening act because fans and critics preferred him – an allegation his co-star denied.

In 2009, Madonna's Sticky and Sweet world tour became the the highest grossing tour ever for a solo artist, making $408 million. The 51-year old singer had performed in 32 countries.
In 2010, a founding member of Electric Light Orchestra, Mike Edwards was killed at age 62, in a freak traffic accident in Southwest England. A 1,300 lbs. bale of hay fell off a truck and rolled down a steep hill landing on Edwards' van and crushing it.
Also in 2010, Winnipeg-born singer/songwriter Burton Cummings (below) of The Guess Who and Bachman-Turner Overdrive, was in Ottawa to receive the country's highest civilian honour, the Order of Canada, from Governor General Michaëlle Jean.

In 2012, Michael Strahan made his debut as co-host with Kelly Ripa of the former "Live with Regis and Kelly" syndicated TV show. Strahan was for 15 years a defensive end with the New York Giants NFL team.
In 2013, Noel Gallagher of Oasis received the Icon Award at the GQ Men of the Year Awards in London. Arctic Monkeys got the Band honor while Elton John took home the magazine's Genius Award.
In 2015, 
 actress Judy Carne, who reached fame in the late sixties as the 'sock-it-to-me' girl on NBC-TV's Rowan & Martin's Laugh-In, died of pneumonia at age 76.  Sadly the only headlines Carne made after the hit Laugh-In shows concerned her drug use, a failed marriage to actor Burt Reynolds, and her arrests for drug possession.
Also in 2015, Avril Lavigne revealed that she was separated from Nickelback's Chad Kroeger after two years of marriage. "It is with heavy heart that Chad and I announce our separation today," wrote Lavigne on Instagram.
In 2016, Leslie H.Martinson, who directed more than 100 television series during his prolific career, died of natural causes at age 101.  He worked on filmed programs as varied as 'The Roy Rogers Show', 'Mannix', 'The Brady Bunch', 'Chips', 'Maverick', 'Dallas', 'Eight is Enough', 'Love American Style,' etc, finishing up directing the 1980's syndicated 'Small World.'
in 2017,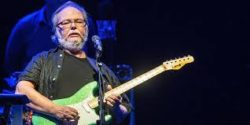 Steely Dan guitarist and co-founder Walter Becker died just four months after being diagnosed with esophageal cancer at age 67.  Together with Donald Fagan in 1971 he formed Steely Dan  and introduced a unique sound in rock, with hits such as "Do it Again" and "Reeling' in the Years."
Also in 2017, another guitarist, Dave Hlubek, co-founder of Southern rock icons Molly Hatchet, suffered a fatal heart attack at age 66.
Today's Birthdays:
Actress Irene Papas (The Odyssey, Short Cuts) is 92.
Actress Pauline Collins (Upstairs Downstairs, Bleak House) is 78.
Singer-guitarist Al Jardine (Beach Boys) is 76.
Actress Valerie Perrine (As The World Turns, Steambath) is 75.
Drummer Donald Brewer of Grand Funk Railroad is 70.
Guitarist Steve Jones of the Sex Pistols is 63.
Toronto-born writer/director/actor Adam Brooks (Mozart in the Jungle) is 62.
Actor Steve Schirripa (Blue Bloods, Secret Life of the American Teenager, The Sopranos) is 61.
TV/film composer Kevin Kiner  (CSI: Miami, Hell on Wheels) is 60.
Radio financial guru Dave Ramsey is 58.
Actor Holt McCallany (Mindhunter, Blue Bloods, Lights Out, Golden Boy) is 55.
TV director Beth McCarthy-Miller (SNL, 30 Rock) is 55.
Actress A.J. Johnson (Sirens) is 55.
Actor Costas Mandylor (Picket Fences, Players) is 53.
Guitarist Todd Lewis of The Toadies is 53.
Actor Charlie Sheen (Anger Management, Two-and-a-Half Men, Spin City) is 53.
Actress Amy Lindsay (Black Tie Nights, Animal Lust) is 52.
Comedienne/actress/voicist Maria Bamford (Arrested Development, CatDog, Back at the Barnyard) is 48.
Actress Kimberly Estrada (All My Children, Easy Money) is 47.
Spokane-born actor Trevor St. John (One Life to Live) is 47.
Singer Jennifer Paige is 45.
Actress/producer Clare Kramer (Buffy the Vampire Slayer, Film Pigs) is 44.
Rapper Stefan Kendal Gordy is 43.
Actress Ashley Jones (True Blood, The Bold & the Beautiful) is 42.
Actor Nick Wechsler (Revenge, Roswell) is 40.
Actress Nichole Hiltz (In Plain Sight) is 40.
Guitarist Tomo Milicevic of 30 Seconds To Mars is 39.
Actor/TV personality Nick Hawk (Gigolos) is 37.
Actress Christine Woods(FlashForward, Perfect Couples) is 35.
Actress Paz de la Huerta (Boardwalk Empire) is 34.
Actor Garrett Hedlund (Mosaic) is 34.
Actor Joel Johnstone (Astronaut Wives Club) is 34.
CNN Senior Media Analyst Brian Stelter is 33.
Actress Rita Volk (Faking It) is 28.
Singer August Alsina is 26.
Actress Ashley Boettcher (Gortimer Gibbon's Life on Normal Street) is 18.
Actress Kaia Gerber (Sister Cities) is 17.
Chart Toppers – Sept. 3
1946
To Each His Own – Eddy Howard
Surrender – Perry Como
They Say It's Wonderful – Frank Sinatra
New Spanish Two Step – Bob Wills
1955
Rock Around the Clock – Bill Haley & His Comets
The Yellow Rose of Texas – Mitch Miller
Seventeen – Boyd Bennett & His Rockets
I Don't Care – Webb Pierce
1964
Where Did Our Love Go – The Supremes
The House of the Rising Sun – The Animals
C'mon and Swim – Bobby Freeman
Dang Me – Roger Miller
1973
Brother Louie – Stories
Let's Get It On – Marvin Gaye
Delta Dawn – Helen Reddy
Everybody's Had the Blues – Merle Haggard
1982
Eye of the Tiger – Survivor
Hurts So Good – John Cougar
Abracadabra – The Steve Miller Band
Fool Hearted Memory – George Strait
1991
(Everything I Do) I Do It for You – Bryan Adams
Fading like a Flower (Every Time You Leave) – Roxette
Wind of Change – Scorpions
You Know Me Better Than That – George Strait
2000
Doesn't Really Matter – Janet Jackson
Jumpin', Jumpin' – Destiny's Child
Bent – Matchbox Twenty
What About Now – Lonestar
2009
I Gotta Feeling – Black Eyed Peas
You Belong With Me – Taylor Swift
Use Somebody – Kings Of Leon
Summer Nights – Rascal Flatts