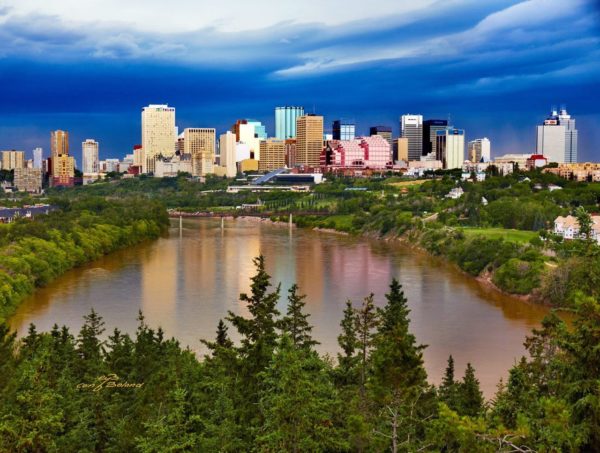 .

by Marty Forbes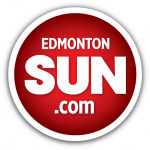 September 3, 2018
.
Lots happening in the local media as everybody ramps up for ratings season. Here's a brief description of some of the activity going on in town.
.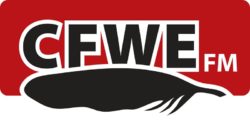 98.5 CFWE is going through a metamorphosis of sorts.  Boss man Boyd Leader fills us in. "Jeremy Harpe has transferred to our new station, CJWE in Calgary.
.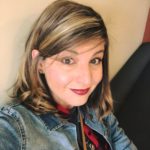 As a result morning veteran Dani Rohs has slipped into the chair on an interim basis.  CFWE allso recently launched our Grande Prairie rebroadcaster at 105.7.  Wanna win some big cash playing Radio Bingo? The guaranteed bonanza game is worth $10,000 and the station willl give away $150,000 a month between now and May."
.
.
Newcap GM Susan Reade checks in: "Earlier this summer CFCW launched Calves for Cancer.   The goal?  50 calves for the Cross Cancer Institute's 50th Anniversary.   As calves go to market this fall, over 60 Farmers have agreed to donate the sale of a calf to the Cross.   The first calf went to market and raised over $3000!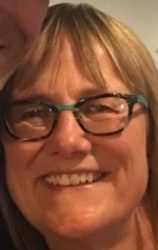 .
Calves for Cancer was the Jackie Rae Greening's great idea and much of the staying power of CFCW as Alberta's Country Legend can be attributed to her personal passion for radio and Canadian country music.  In September two events are celebrating JR's contributions:  She will be the 2018 Builder inductee to the Canadian Country Music Hall of Fame.  This will take place during Country Music Week 
September 6-9
 in Hamilton.  Then 
on 

September 12th
 there will be a special "Toast to Jackie Rae" at the Arden Theatre:
.
Special guest artists will perform and share their stories, toasts and maybe a few roasts about how Jackie Rae has helped and impacted their careers. These "surprise" performers share nearly 40 Canadian Country Music Awards, Juno Awards, and dozens of top-ten singles at Canadian Country Radio.Tickets are $55 at the Arden and proceeds are all for the Little Miracles Trust Fund!"
.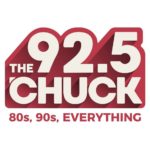 Over the summer FRESH FM disappeared and Edmonton's newest Radio Station, 92.5 The 'Chuck  launched during the August Long Weekend
.
From their release "On The 'Chuck you'll hear a predictably unpredictable playlist including 80's 80's, EVERYTHING! The station will also feature a team of Content Creators, that churn out local content on-air and via social media channels to keep everyone up to speed in the city, but with less chatter. The 'Chuck team is currently in the Promotions Laboratory, creating an exciting contest unlike anything the Market has ever seen. You'll know it when you see it!" Stay tuned.
.

CISN in the Mornings with Chris, Jack & Matt are back this Fall with a full slate of entertaining conversation, the best in Country Music and giveaways including trips and cash! CISN Country also welcomes The most-awarded country music radio show in North America to Edmonton!
.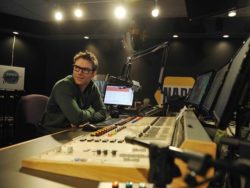 The Bobby Bones Show
 is on from 
7 to 11pm
 nightly and features Bobby and his friends, Lunchbox and Amy, as they showcase the top country songs and go beyond the music to share conversations with the artists. The program has been awarded "National On-Air Personality of the Year" from both the Academy of Country Music and the Country Music Association, with Bobby becoming the youngest personality to be elected to the National Radio Hall of Fame in 2017.
.
.
.
From the Bell building, Rob Vavrek tells us that "the Bear just announced the 26th Annual Halloween Howler with headliners the Stone Temple Pilots. We are also giving away our vintage one of a kind Hearse from Hell to one lucky person.  Tickets at 
ticketweb.ca
 with all net proceeds to the Bear Children's Fund."
.
The long time Bear Children's Fund is very active, as usual, purchasing portable air conditioners for St. Francis of Assisi (a socio-economic challenged School) and once again will present Daddy Bootcamp at the Edmonton Public Library (hosted by morning co hostYukon Jack).  Rob tells us "It is the most successful program in the history of the library."
.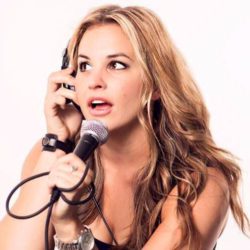 Longtime Bear morning co host Gillian Foote has moved up the dial and across the hall to sister station 104.9 Virgin Radio where she is holding down middays 10a-2p 
Monday
-Friday. Virgin is also in the middle of their $50,000 name that hit contest!  Identify the music clip 16 times a day for a shot at $50,000 in winnings.
.
On the sports station TSN 1260 is sending a lucky listener and a guest to Sweden to see Edmonton open the season against New Jersey.  The Ultimate Sports Trip of a Lifetime #19 also includes sightseeing in Denmark in addition to Sweden making it a full 9 day European experience!
.
And there's some 'former' Bear staffing news. After some summer fill-in, Cubb Carson has just officially joined CRUZ for weekends (10-4) starting this weekend. CUBB spent a good amount of time on the Bear morning show, and you may remember his "rants" on A Channel (now CITY TV) as well.
.
Also from the Harvard Broadcasting operation my pal Lacey Slater advises that "HOT 107 & 95.7 CRUZ FM are excited to fund-RAISE a glass for an amazing cause this September.  We have teamed up with The Canadian Brewhouse for our second year of Karma Keg!
.
Throughout the month, each time a tankard of Molson Canadian is sold at their Downtown, South & North locations, $1 will be donated to Light the Night in support of the Leukemia & Lymphoma Society.
 .
The Leukemia & Lymphoma Society of Canada's Light The Night Walk takes place on 

September 29th

 at Hawrelak Park. Join us for an evening filled with inspiration and hope where we help make a difference in the lives of more than 110,000 Canadians affected by blood cancer. Hold your illuminated lantern high, red for supporters, white for patients and survivors and gold for loved ones lost. Together we can bring light to the dark world of cancer."
.
630 CHED awaits the start of the NHL season and once again Bob Stauffer and Jack Michaels will broadcast the Oiler games. I'm thinking they'll be enjoying the start of the season opening in Goteberg Sweden on 
October 6th
. See you there gents.
.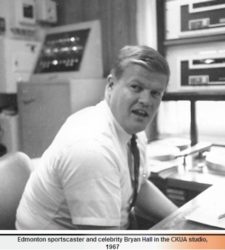 .
.
Of note this fall, legendary sports guy Bryan Hall will celebrate his amazing 65th anniversary on the airwaves. The Edmonton Broadcasters Club will salute him at the annual Fall luncheon on 
October 17th
.
.
.
.
.
From CKUA, Content Director Kevin Wilson is has added a neat new show and tells us "I'd like to introduce you to Leo Cripps. The founder of Calgary's ReggaeFest and long-time host of Carribean LinkUp on CJSW Radio, Leo has been bringing music from the Caribbean and the rest of the musical world to the ears of Albertans for over 25 years."
.
The new show called Journeys will be aired Saturdays, from 
1 p.m. to 3 p.m.
A Jamaican-born Calgarian, Leo will be spinning a blend of tracks from across the planet, with a healthy dose of reggae, dancehall and soca. We're always striving for a diverse and eclectic mix, so we're delighted to have Leo light up the schedule every Saturday between the Dirty Windshields Radio Hour and Natch'l Blues.
.
From the ROGERS building Lianne Cameron updates us on a big contest.
.
"
Tuesday
 we launch the KiSS 91.7 Dream Machine! We love this contest because the listener gets to choose their own dream prize. Share your dream with us at 
www.kiss917.com
 and then listen for your name at 
8:10
, 
11:10 and 4:10
 to have your dream come true! The last time we ran the Dream Machine we sent a family to Disneyland, helped a couple have a baby with a reverse vasectomy, paid off debt, sent people on an all inclusive vacation."
.
Just down the hall from KISS Sherri Drew gives us this update – and a weather prediction.
.
"SONiC Field Day hits Victoria Park on 
SATURDAY, Sept 8
, which is promising great weather (unless I just jinxed it here). The alt rock festival features Arkells, Jimmy Eat World, Cold War Kids, Grandson and more!   
September 17
, SONiC 102.9 is brining back its Super Easy Contest. If you don't remember, this one ran in May and had to end early after the station blew its budget after 2.5 weeks (oops!). The return of SONiC's Super Easy Contest promises to be bigger, better and super easier."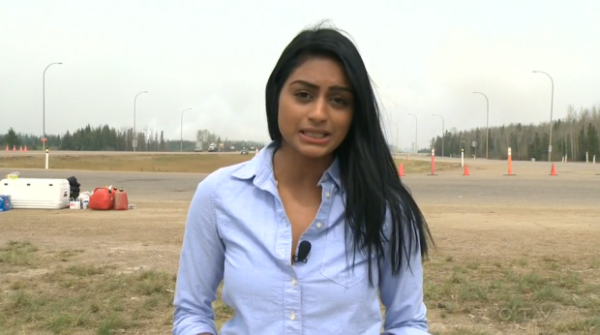 .
From TV land, you may have noticed that Shanelle Kaul is no longer on CTV Edmonton. She has returned to her home town of Toronto and is now working at CP 24.
.
At Global TV. Carol Anne Devaney is off to have Baby #3, and Nancy Carlson is getting used to filling in on the 
6 pm
 news. As well, Gord Steinke now has a guy he can see 'eye to eye' with as new weather guy Phil Darlington tracks in at a full 6 foot 5 inches.
.
Wonder if he gets tired of the question "how's the weather up there?
.
Full links: http://about.me/forbesmarty