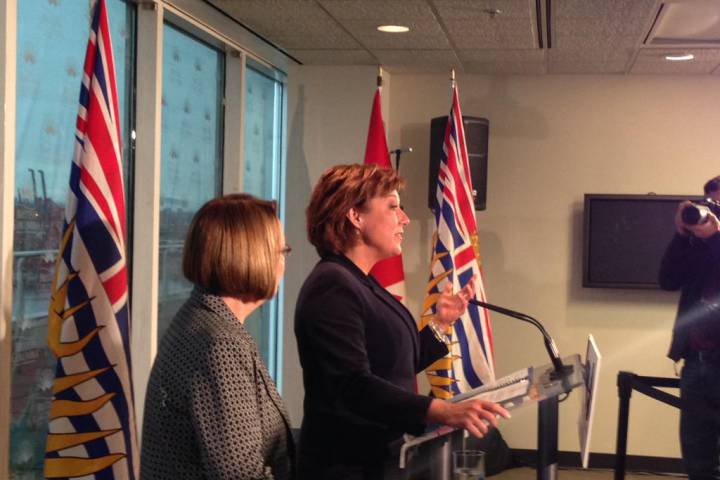 ….
by Harvey Oberfeld
September the 8th, 2015
Premier Christy Clark was broadcast live on national tv Tuesday for a major announcement: how BC would help legitimate Syrian refugees who make it into Canada under an expedited clearance program.
She announced the BC government would spend $1 million to help process, settle and absorb an un-named number of refugee families that end up in this province.
It is NOT NEARLY enough.
Remember, we are not talking about illegal migrants: this is about REAL refugees trying to save their own and their families lives … fleeing bombings, beheadings, torture, starvation and all kinds of hatred, discrimination and suffering.
A million dollars to help save/develop human lives!
From a government that spent $11 million on a Bollywood party/movie festival?  From a province that spent $3 million on an almost useless  JobFest rock music debacle? From authorities who defended spending $35 million on a just a consultation process to discuss new ways to assist (not actually assist)  aboriginal child welfare? And from a government that spent $15 million on a massive advertising program to tell us all how well the government is doing?
A million dollars from one of Canada's wealthiest provinces? Less than it now takes to buy the average SINGLE-FAMILY home in Vancouver!
It is not enough!
Quebec has announced that province will triple its previously-established allocation and will spend an additional $29 million to welcome 3,600 refugees. In Toronto, the Catholic church has announced a plan to sponsor/bring in/take care of  100 families: estimated cost $3 million.
It all shows how small BC's response to the crisis  really is.
Important to note only Quebec has the Constitutional right to set its own immigration targets and limits: BC and other provinces can make  requests, but ultimately it's the federal government that establishes numbers and allocations.
Prime Minister Stephen Harper's government has announced its intention to raise the number of allowed refugees to 20,000;  NDP Leader Tom Mulcair has urged Canada taken in 10,000; and Liberal Leader Justin Trudeau says Canada could absorb 25,000.
And remember again, these would be legitimate refugees …desperately looking for somewhere safe to start new lives.
At what cost?  The Liberal plan estimates the cost of processing, transporting and absorbing 25,000 at about $100 million.
So Clark's message that BC will spend $1 million sends a message:  we don't want very many.
Unless, of course, they promise to hold a week-long dance festival just before the next provincial election and invite the Premier and her candidates to every photo-op.