Spring Cleaning has been taking place with the Pattison Cluster in  Kelowna last week.  Erin Chase formerly of the Q morning show is Gone! So is  midday host Heather Adams and Program Director Andrew Murdoch.
Drew Ferreirra is moving over to do middays/MD on Power.
Bob Mills will re-assume the role of PD of both stations, and Q103, Kelowna's @work station  brings back to the Okanagan Valley,  Susan Knight who takes over mornings with a yet to be announced co-host.
Susan Knight returns to Kelowna Radio
Kelowna is welcoming back a familiar voice. Susan Knight returns to the
Kelowna airways after just over 2 years in Calgary, and is calling Q103
home.
!
"All of us at Q 103 and Pattison Kelowna are thrilled to have Susan Knight
join our team.  Susan brings both name and brand recognition to
Kelowna's @ Work Station – Q 103 and we couldn't be happier to welcome
her back home to the Okanagan!"  Bob Mills Program Director
Susan will be taking over the reigns on the morning show June 2nd with a
morning show team announcement to come in July.
For further information, contact
Bob Mills
Program Director
Q103 / Power 104
Kelowna BC
[email protected]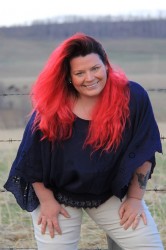 Susan Knight who once worked at SunFM in Kelowna, and was recently fired from Up! in Calgary, has now made her her way back to Kelowna and takes over the Q morning show starting Monday June 2nd. The station has apparently hired a co-host joining  Susan. Could it be Tarzan Dan Freeman?