ON THIS DAY in 1925
singer Alan Dale was born Aldo Sigismondi in Brooklyn.  As a youngster he became a regular singer on his father's Italian-language radio show.  In 1944 he became vocalist with the Carmen Cavallero Orchestra.  In 1948 he got his own show on Dumont Television.  His career was shortened by his perceived Mafia connections.   He died April 20 2002 at age 76.
In 1928, actor Vince Edwards was born in Brooklyn.  For 5 years in the early 60's he was one of the hottest stars on TV as Ben Casey MD. Later he headlined the short-lived series Matt Lincoln.  He succumbed to pancreatic cancer March 11 1996 at age 67.
In 1933, voice actor/commercial producer Dick Orkin was born in Williamsport Pa.  He created the syndicated Chickenman radio series and The Secret Adventures of the Tooth Fairy. His voice, invested with a natural and enthusiastically effective cynicism, was used in thousands of radio advertisements and public-service announcements. He died of an hemorrhagic stroke Christmas Eve of 2017 at age 84.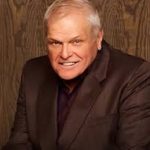 In 1938,  actor Brian Dennehy was born in Bridgeport Conn. Although primarily a stage and film star he had leads in many TV dramas, and won a Golden Globe in 2000 for his portrayal of Willy Loman in Death of a Salesman. He was also nominated for six Prime Time Emmys. He died April 15, 2020 at age 81, of cardiac arrest due to sepsis.
In 1942, the No. 1 Billboard Pop Hit was "Sleepy Lagoon," featuring the trumpet of Harry James & his Orchestra.
In 1949, the international adventure radio series Dangerous Assignment starring Brian Donlevy, debuted as an 8-episode summer replacement show for NBC. It returned the following February and ran for 3 years on the network, plus another year in syndication.
In 1951, baseball Hall of Famer Harry Heilmann, who became the Detroit Tigers radio play-by-play guy (1934-50) after his playing days, died at age 56.


In 1952, the No. 1 Billboard Pop Hit was "Auf Wiederseh'n Sweetheart," by Vera Lynn.
In 1954, Elvis Presley recorded 'Blue Moon of Kentucky', (the B-side for his first single) at Sun Studios in Memphis, Tennessee. Presley had recorded the A-side 'That's Alright' four days earlier.
In 1955, "Rock Around the Clock" by Bill Haley & the Comets officially launched "the rock n roll era" with an 8-week run at #1 on the Billboard charts.
Also in 1955, Dot Records released Pat Boone's version of "Ain't That A Shame," which became his first number one hit.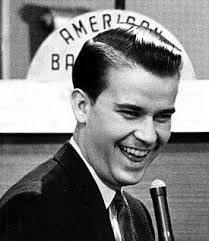 In 1956, 26-year old disc Jockey Dick Clark debuted as host of the daily "Bandstand" on Philadelphia T-V station WFIL, after the former host, Bob Horn, was arrested on a drunk driving charge. "Bandstand" featured top pop and rock stars lip-synching their latest hits, and a group of local teens dancing in the studio to recorded music. ABC-TV expressed interest, and in August 1957 the program was retitled "American Bandstand" and distributed nationally. At the height of its popularity, the show was reported to have generated one-million fan letters a week.
In 1957, singer Bobby Helms was in Nashville to record his future top ten hit, "My Special Angel."
In 1958, feeling that Sun Records owner Sam Phillips was focussing too much on his labelmate Jerry Lee Lewis, Johnny Cash left the Memphis-based label and signed with Columbia Records.  Over the next 30 years Columbia produced scores of Cash's hits.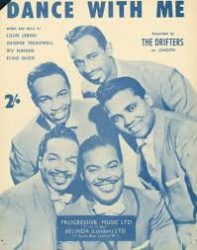 In 1959, 
The Drifters
, with lead singer 
Ben E. King
, were in New York City to record their future #2 R&B hit "Dance With Me."
.
In 1960, WABC AM 770 New York introduced the WABC Music Chart.
In 1962, during an afternoon session at Columbia Recording Studios in New York City, Bob Dylan recorded his iconic future hit 'Blowin' In the Wind.'
Also in 1962, the No. 1 Billboard Pop Hit was "Roses Are Red (My Love)," by Bobby Vinton.
In 1963, Motown's Martha & The Vandellas released their first Top Ten pop hit "Heatwave."
In 1965, Motown Records released the Four Tops future Top Five pop single "It's the Same Old Song," just 24 hours after it was written and recorded.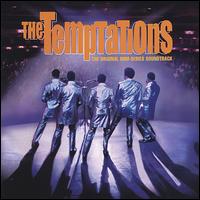 In 1968, The Temptations appeared at the Valley Forge Music Fair in Pennsylvania without baritone David Ruffin. He had been fired by Motown Records because he wanted to change the direction of the band. He was later rehired as a solo artist.
In 1969, a funeral was held in Cheltenham Spa, England for Rolling Stones guitarist Brian Jones, who'd been found dead in the swimming pool of his home six days earlier. The coroner's report cited "death by misadventure."
Also in 1969, working at Abbey Road studios in London The Beatles began recording 'Maxwell's Silver Hammer.'  It was completed Aug. 6.  John Lennon, who called it an example of Paul's "granny-style" writing, did not play or sing on the track.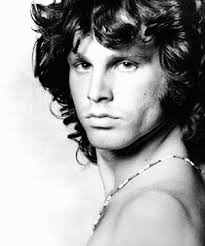 In 1971, Jim Morrison, lead singer of the Doors, was buried in Paris, six days after he died of heart failure in his bathtub. Morrison's death was not announced until after the burial, leading some perplexed fans to insist that he wasn't really dead.
.
In 1972, Paul McCartney appeared on stage for the first time since the Beatles' last concert in 1966. He and his new band, Wings, opened a 26-date European tour in Chateauvillon, France.
In 1974, Springhill, Nova Scotia's Anne Murray had a #1 Billboard hit across the US with "He Thinks I Still Care."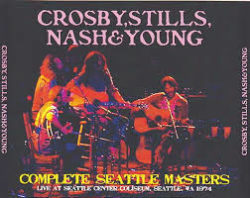 Also in 1974, 
Crosby, Stills, Nash & Young
 kicked off a reunion tour at the Seattle Center Coliseum in front of 15,000 fans.
.
In 1976, NBC-TV's late Friday night music showcase "The Midnight Special"  featured Willie Nelson, Booker T and Jackie DeShannon, with Rita Coolidge as hostess.
Also in 1976, David Byron was fired as lead singer of the hard rock band Uriah Heep after a series of internal squabbles. The group disbanded two years later, but got together again in 1982.
In 1977, Undercover Angel, by songwriter (turned pop singer) Alan O'Day, reached the top spot on the Billboard chart. It was not the first visit to the top of the pop music world for O'Day, though the million-seller would be his last as a singer. He wrote Angie Baby, a number one hit for Helen Reddy and the #3 hit, Rock And Roll Heaven, for The Righteous Brothers.
Also in 1977, 22-year old Elvis Costello, then known by his birth name of Declan Patrick McManus, quit his day job as a computer operator at a cosmetic factory to pursue a fulltime music career.
In 1978, the Rolling Stones were taken to a Chicago club (the Quiet Night) to join one of their idols Muddy Waters and his band onstage and jam on several of their favorite Waters numbers.
In 1981, Jerry Lee Lewis underwent surgery for a bleeding stomach ulcer. Doctors gave him only a 50/50 chance of survival, but within months he was back out on the road and recording.
Also in 1981, The Jacksons kicked off a 36-city tour, which grossed them $5.5 million and led to "The Jacksons Live" album.
In 1982, New Orleans trumpeter and vocalist Wingy Manone died in Las Vegas at age 82.


Also in 1982, Calgary's CKRY-FM signed on at 105.1 MHz with 100,000 watts as "Country 105".
Still in 1982, the British pop duo Wham released their debut album "Fantastic," which soon jumped to #1 in the UK.
In 1983, "Every Breath You Take" by the Police topped the charts and stayed there for 8 weeks.
In 1985, retired football great Joe Namath signed a five-year pact with ABC-TV to be an analyst for Monday Night Football. The former New York Jets quarterback reportedly earned one million dollars a year for the job. Namath replaced "Dandy" Don Meredith in the booth.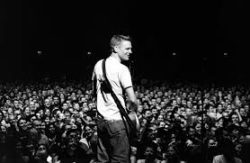 In 1988, Bryan Adams broke all previous attendance records for concerts in Portugal when he headlined a show before more than 30-thousand people in Lisbon. British singer Bonnie Tyler joined him on stage for "Straight From the Heart" and "No Way to Treat a Lady," two of Tyler's hits which Adams had written.
Also in 1988, "The Flame" by Cheap Trick topped the charts and stayed there for 2 weeks.
In 1989, rivalry between the black music groups Guy & New Edition, who were co-headlining a national tour, erupted into violence in Pittsburgh, leaving one person dead and another seriously injured. Security forces hired by Guy squared off in the Pittsburgh Civic Centre against New Edition's entourage. Both sides were armed with baseball bats and microphone stands. After the battle, Guy's security chief, Anthony Bee, was shot three times in the back as he fled the scene. New Edition's production manager, Ronald Byrd, was convicted of voluntary manslaughter.
Also in 1989, the four original Monkees — Peter Tork, Davey Jones, Mickey Dolenz and Mike Nesmith — performed their first concert together in 20 years at a Monkees' convention in Los Angeles. There had been several previous reunions but until now Nesmith had refused to take part.
Still in 1989, Grunge label Sub-Pop presented the first 'Lame Fest' at Seattle's Moore Theater. The headliners were Tad and Mudhoney, and the opening act was a little known band called Nirvana.
In 1990, for the first time in 26 years the Rolling Stones were forced to cancel upcoming appearances after an inflamed finger of 46-year old guitarist Keith Richards's turned septic during a show in Glasgow.
In 1991, president George Bush presented a National Medal of Art to country music singer Roy Acuff.  Other recipients honored at a White House luncheon were violinist Isaac Stern, actress Kitty Carlisle Hart, and Texaco Inc., for their half-century-long sponsorship of Metropolitan Opera radio broadcasts.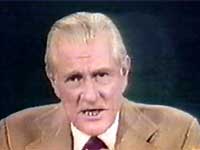 In 1992, longtime CBS News correspondent Eric Savareid, who began as one of 'Ed Murrows Boys" on radio during WW II, and ended his career as commentator on CBS-TV's Evening News, lost his battle with stomach cancer at age 79.
In 1993, NBC aired the sitcom "A Different World" for the final time.  The "Cosby Show" spinoff had run for six years.
In 1994, classical pianist Van Cliburn began his first tour in 16 years, performing his signature piece, Tchaikovsky's "Piano Concerto Number One," in San Diego.
In 1995, the Grateful Dead played what proved to be their last concert at Soldier Field in Chicago.
The show began with their only Top-10 hit, "Touch of Grey," and ended with an encore of "Black Muddy River" and "Box of Rain." The band broke up after leader Jerry Garcia died of a heart attack exactly one month later.
Also in 1995, the Rolling Stones played their first concert in their homeland in five years, opening the British leg of their "Voodoo Lounge" tour in Sheffield, England. During the tour, the Stones played before more than six million people in 135 venues around the world. Ticket sales topped 300-million dollars, with more than 430-million in merchandise sales.
Still in 1995, Michael Jackson was at No.1 on the Billboard album chart with 'Past, Present and Future Book 1'.
In 1996, high profile San Francisco attorney Melvin Belli, who played Gorgan on TV's Star Trek, and a judge in Murder She Wrote, died of pancreatic cancer & pneumonia at age 88.
Also in 1996, Prince released his 18th studio album "Chaos and Disorder,"  while a 13-year-old Leanne Rimes hit store shelves with her debut CD "Blue."
In 1998, in London MTV Networks Europe announced the launch of freeform music channel M2 Europe. The first TV station to be launched on the Internet, M2 was initially available 24 hours a day at http://www.m2europe.com.
Also in 1998, a naked walk-on by the lead singer of the punk rock band Snot during an "Ozzfest" concert in Attleboro, Massachusetts led to a charge of taking part in a lewd act. James Lynn Strait was accused of walking starkers onto the stage during another band's performance and receiving oral sex from a female dancer.
Still in 1998, Scott Weiland missed his second court date, stemming from drug possession charges earlier in the year. His second absence prompted the presiding judge to issue a bench warrant for the rocker's arrest.
In 1999, Kenny Chesney became the first artist in five years to sell out Cowboy's in Arlington, Texas. The same night, Gary Allan, Chad Brock, Rhett Akins and Jewel were also playing in the Dallas/Ft. Worth area.
Also in 1999, minutes before show time, singer-songwriter Mary Chapin Carpenter cancelled a concert at Hammons Hall for the Performing Arts in Springfield, Mo. A hall official broke the news that Carpenter had to fly home to tend to a very ill Golden Retriever.
Still in 1999, Elton John had a pacemaker fitted in an operation at a London hospital following reports he had an irregular heartbeat. The health issue forced Sir Elton to cancel a number of concerts.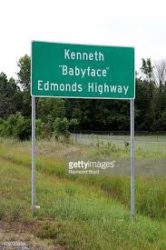 Again in 1999, the Governor of Indiana announced that a 25-mile stretch of Interstate Route 65 would be renamed 
"Kenneth Babyface Edmonds Highway
" the following week. On the same day 
Babyface
 donated $50,000 to establish VH1's Save The Music campaign in the state.
.
In 2000, Vertical Horizon went to No.1 on the Billboard singles chart with 'Everything You Want.'
In 2001, the Backstreet Boys temporarily stopped their "Black & Blue World Tour 2001." The tour had to be put on hold after an intervention by the rest of the band resulted in A.J. McLean entering treatment for depression and alcohol abuse. The tour resumed August 24th, but McLean entered rehab again the following year.
In 2002, actor Rod Steiger, who starred in early live TV drama, then had recurring roles in TV's Hollywood Wives, Tales of the City, and Chicken Soup for the Soul, died of pneumonia & kidney failure at age 77.
Also in 2002, ABC aired a rare interview with CBS' late night star David Letterman on the premiere of their new magazine show "Up Close."
In 2004, actress Isabel Sanford, who starred as Weezie in TV's The Jeffersons, died of heart disease at age 86.
Also in 2004, longtime Cleveland deejay Bill Randle succumbed to cancer at age 81.  He had been instrumental in introducing Elvis Presley, along with the likes of Tony Bennett, Bobby Darin, Rosemary Clooney, Johnnie Ray, Sarah Vaughan and Fats Domino to the national music scene.
Still in 2004, David Bowie was forced to cancel a string of European shows to continue his recovery from emergency heart surgery. The 57-year-old singer had undergone angioplasty ten days earlier in Germany, where he was on tour, to clear "an acutely blocked artery".
In 2005, actor Kevin Hagen, who worked in TV for 35 years on shows like Yancy Derringer, Bonanza, Gunsmoke and The Big Valley, to his best remembered role as Doc Baker in Little House on the Prairie, died of esophageal cancer at age 77.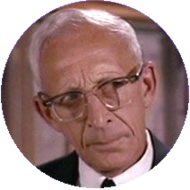 In 2007, actor Charles Lane died in Santa Monica at 102 years of age. He may have been the oldest living professional American actor at the time. Lane appeared in hundreds of roles on film and TV, including several Frank Capra films, and dozens of TV series, including Topper, The Real McCoys, Dobie Gillis, Mister Ed, Bewitched, Get Smart, Gomer Pyle, The Munsters, Green Acres, The Flying Nun and Maude.
Also in 2007, the reformed Smashing Pumpkins performed on CBS' Late Show With David Letterman, their first late-night television appearance in seven years – and a day before the release of their "comeback" album "Zeitgeist". They were also on the show four nights later.
In 2008, in the Seattle suburb of Auburn Washington, Slipknot DJ Sid Wilson (a.k.a. +0) broke both his heels while jumping offstage during the first show of the inaugural Rockstar Mayhem Festival tour. Wilson continued to perform onstage in a wheelchair.
In 2010, Jon Bon Jovi ripped a calf muscle during a cover of the Dave Clark 5 hit "Glad All Over" toward the end of his band's concert in East Rutherford, NJ. The show continued as Bon Jovi limped across the stage to lean on his microphone stand for support.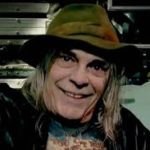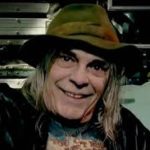 In 2011, former Motorhead guitarist Michael "Wurzel" Burston died at age 61, following a battle with heart disease. He joined the band in '84 and left in '95.
In 2013, Lewis Lymon, the last surviving brother from a groundbreaking Harlem family of 1950s teen singers that included the late Frankie Lymon, succumbed to prostate cancer at age 69.
Also in 2013, Jim Foglesong, a record label executive and music producer who helped launch Garth Brooks' career and was inducted into the Country Music Hall of Fame, died after a brief illness at age 90.
In 2015, songwriter Michael Masser, who composed several chart-topping hits in the 1970s and 80s and who helped launch the career of Whitney Houston by writing & producing her recordings of "The Greatest Love of All," "Saving All My Love for You" and "Didn't We Almost Have It All," died following a stroke at age 74.  He first found success with "Touch Me in the Morning," a No. 1 hit for Diana Ross in 1973.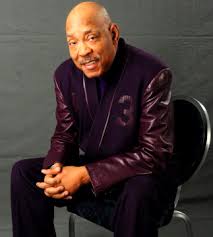 In 2016,  late night disc jockey Vaughn Harper, who kept New Yorkers company after dark for decades with soothing music and a sleek bass/baritone voice on the WBLS program 'The Quiet Storm,' died at age 71.
Also in 2016, TV director Norman Abbott, a nephew of famed comedian Bud Abbott who directed multiple episodes of such beloved TV sitcoms as Leave It to Beaver, Welcome Back Kotter, The Munsters and Sanford & Son, died just days short of his 94th birthday.
In 2017, Apple Inc.'s iTunes Store—already struggling against rising competition for music listeners—was losing the battle for video viewers to the likes of Netflix, Amazon and Hulu.  According to the Wall St. Journal the company's market share for renting and selling movies had been falling for several years, tumbling to between 20% and 35% from well over 50% as recently as 2012.
In 2018, Journey guitarist Neal Schon announced he was donating a portion of his personal guitar and memorabilia collection to the Oklahoma Museum of Popular Culture (OKPOP).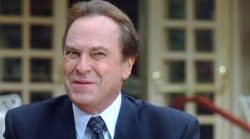 In 2019, character actor Rip Torn, best known for playing Artie, the foul-mouthed producer in HBO's The Larry Sanders Show, and Zed in the film Men in Black, died at age 88, due to complications from Alzheimer's.
Today's Birthdays
Actor Richard Roundtree (Heroes, As The World Turns) is 81.
Singer Dolores "Dee Dee" Kenniebrew of The Crystals is 78.
Actor Ray Baker (Animal Kingdom, Sybill, Great Scott, Down Home) is 75.
Actor Chris Cooper (11.22.63, House in Umbria, Lonesome Dove) is 72.
TV-radio personality/musician John Tesh (Entertainment Tonight, John Tesh Radio Show) is 71.
Country singer David Ball is 70.
Montreal-born former Dragon's Den/current Shark's Tank TV personality Kevin O'Leary is 69.
Singer Debbie Sledge of Sister Sledge is 69.
Actor Jimmy Smits (How to Get Away with Murder, 24: Legacy, The Get Down, Sons of Anarchy, LA Law, NYPD Blue) is 68.
Actress Lisa Banes (Son of the Beach, Trials of Rosie O'Neill) is 68.
Actor Tom Hanks (Band of Brothers, From Earth to the Moon, Bosom Buddies) is 67.
Singer Marc Almond of Soft Cell is 66.
Actress Kelly McGillis (Dark Eyes, One Life to Live) is 66.
Actor Kevin Nash (WWF Raw, WCW Monday Nitro) is 64.
Singer Jim Kerr of Simple Minds is 64.
Actor Raymond Cruz (Major Crimes, The Closer) is 62.
Singer/actress Courtney Love (Sons of Anarchy) is 59.
Actor K. Todd Freeman (A Series of Unfortunate Events, Dangerous Minds) is 58.
Bassist Frank Bello of Anthrax is 58.
Actor David O'Hara (The District) is 58.
Actress/voicist Pamela Adlon (Better Things, Louie, Californication, King of the Hill) is 57.
Actor/voicist Scott Grimes (ER, Party of Five, American Dad!) is 52.
Actor Enrique Murciano (Without a Trace) is 50.
Singer/actor Jack White of the White Stripes is 48.
Singer-guitarist Isaac Brock of Modest Mouse is 48.
Actor/TV host Fred Savage (Wonder Years, The Grinder, Friends from College, What Just Happened) is 47.
Actor Eliot Cowan (Da Vinci's Demons) is 47.
Singer Dan Estrin of Hoobastank is 47.
Actress Linda Park (Star Trek:Enterprise, Crash) is 45.
TV and YouTube personality/voicist Kandee Johnson (Skin Wars: Naked Truth) is 45.
Country musician Pat Allingham is 45.
Actress Megan Parlen (Hang Time) is 45.
Actor Wil Traval (Once Upon a Time, Jessica Jones) is 43.
Actor Jamie Thomas King (The Tudors) is 42.
Actress Angélica Celaya (Constantine) is 41.
Actor Marco Dapper (The Young & the Restless) is 40.
TV personality Christina El Moussa (Flip or Flop) is 40.
Singer/actress Kiely Williams of 3LW (Dinner with Friends, Disney 365) is 37.
Actor Mitchel Musso (Hannah Montana, Phineas & Ferb) is 32.
Actor Douglas Booth (The Pillars of the Earth) is 31.
Actress Georgie Henley (The Spanish Princess) is 28.
Actor Robert Capron (Elementary) is 25.
Chart Toppers – July 9
1944
I'll Be Seeing You – Bing Crosby
Long Ago and Far Away – Helen Forrest & Dick Haymes
Amor – Bing Crosby
Straighten Up and Fly Right – King Cole Trio
1953
Song from Moulin Rouge – The Percy Faith Orchestra
April in Portugal – The Les Baxter Orchestra
Ruby – Richard Hayman
It's Been So Long – Webb Pierce
1962
The Stripper – David Rose
Roses are Red – Bobby Vinton
Al Di La' – Emilio Pericoli
Wolverton Mountain – Claude King
1971
It's Too Late/I Feel the Earth Move – Carole King
Indian Reservation – Raiders
Treat Her Like a Lady – Cornelius Brothers & Sister Rose
When You're Hot, You're Hot – Jerry Reed
1980
Coming Up – Paul McCartney & Wings
The Rose – Bette Midler
It's Still Rock & Roll to Me – Billy Joel
He Stopped Loving Her Today – George Jones
1989
Good Thing – Fine Young Cannibals
If You Don't Know Me by Now – Simply Red
Express Yourself – Madonna
Lovin' Only Me – Ricky Skaggs
1998
The Boy Is Mine – Brandy & Monica
Uninvited – Alanis Morissette
Ray of Light – Madonna
The Shoes You're Wearing – Clint Black
2007
Umbrella – Rihanna featuring Jay-Z
Big Girls Don't Cry (Personal) – Fergie
Makes Me Wonder – Maroon 5
Lucky Man – Montgomery Gentry
Today in Broadcast History compiled by Ron Robinson