"CBC Radio's The World This Hour incorrectly said GoFundMe ended a fundraiser for the protesters over questionable donations to the group"
Postmedia News
July 8, 2023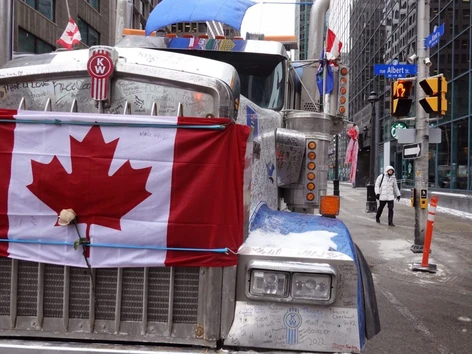 *** An earlier version of this story implied that CBC reporter Elizabeth Thompson wrote the CBC Radio report. The story has been modified to reflect she did not. 
CBC has retracted another Freedom Convoy story.
"On Feb. 10 in a report about the protest convoy, CBC Radio's The World This Hour incorrectly said GoFundMe ended a fundraiser for the protesters over questionable donations to the group," the network said in a statement, according to Blacklock's Reporter.
CBC News said at the time it had completed an analysis of Freedom Convoy donations and discovered suspicious contributions from foreigners.
Read More HERE