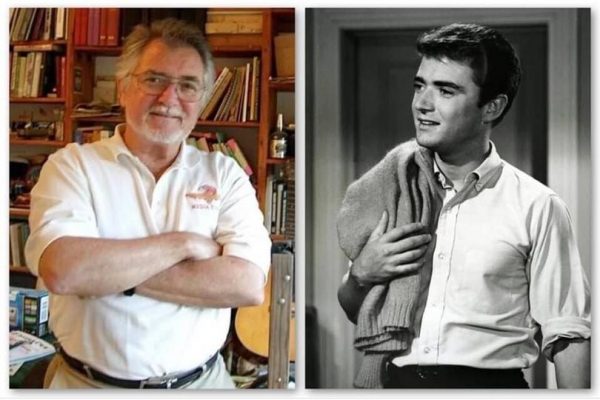 by Marc Berman
March 4, 2022
Tim Considine, the original oldest Douglas son on classic sitcom My Three Sons, died Thursday at his home in Los Angeles. He was 81.
Born December 31, 1940, Considine had immediate roots in show business. His father, John W. Considine, was an Oscar-nominated movie producer. His mother, Carmen, was the daughter of theater magnate Alexander Pantages. And his grandfather, John Considine, was active in vaudeville. So, it was no surprise that Tim followed in their footsteps when he made his onscreen debut at age 12 as the faithful son of a comedian (Red Skelton) in film The Clown (1953).
Prior to joining kids-themed The Mickey Mouse Club, Considine made the rounds as a child star guest-starring on series like I'm the Law, The Ford Television Theatre, Your Jeweler's Showcase, and Chevron Theatre in 1953; and The Adventures of Rin Tin Tin and The Great Gildersleeve in 1954. From 1955 to 1958, he appeared in four ongoing segments on The Mickey Mouse Club: Spin and Marty (as Spin); as older brother Frank on The Hardy Boys: The Mystery of the Applegate Treasure and The Hardy Boys: The Mystery of the Ghost Farm; and opposite Annette Funicello in Annette.
In 1959, Considine appeared with his soon-to-be TV father Fred MacMurray in the family film The Shaggy Dog. One year later came My Three Sons, which began on ABC in 1960 and featured Considine as the older brother Mike to Don Grady as Robbie and Stanley Livingston as Chip. Also present was William Frawley as grandfather William "Bub" O'Casey.
Read More HERE