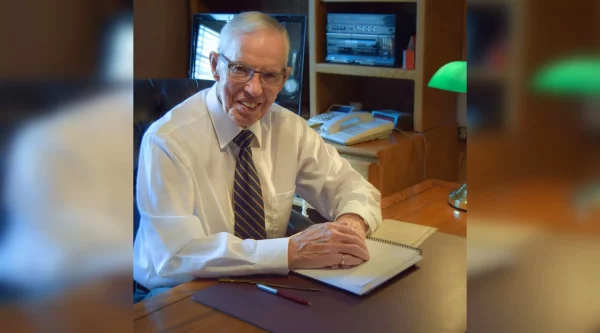 March 5, 2022
During his time as Vancouver's most celebrated radio news reporter, George Garrett broke exclusive after exclusive. But now, he's sharing a story no one will be happy to hear.
The man known best for his time at CKNW over a period of more than four decades tells CityNews he is battling cancer. He has had multiple surgeries in recent months, after his daughters initially spotted growths on his head.
Garrett is dealing with squamous cell carcinoma of the skin, and says doctors now tell him the cancer is in his head — and has possibly spread to his neck. He's now waiting to get a scan to figure out how far the cancer has spread, and how best it can be treated.
"It kept appearing on my head," Garrett told CityNews this week, about the growths on his scalp. "I've had about four surgeries now, and they do one, and another thing pops up … The doctors are now saying it's not really a good idea to continue with surgery because we just can't keep up with it. The cancer is in your head, and it's now in your neck. The next concern would be, will it be in my lungs … I'm waiting now for what is now called a PET scan, and I'll just have to stay on the waiting list until I can get it."
Read More HERE