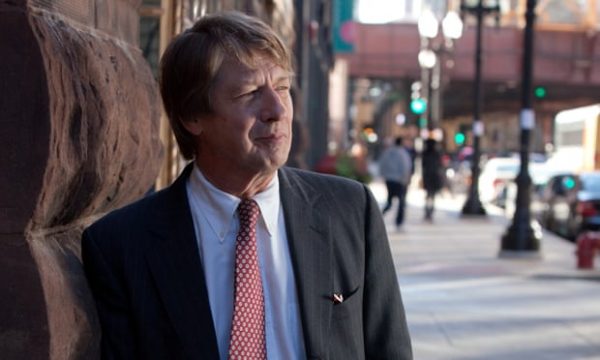 O'Rourke held a variety of roles, including editor-in-chief of National Lampoon and Rolling Stone's foreign affairs desk chief
February 15, 2022
The conservative writer and humorist PJ O'Rourke, whose acerbic wit and writings often won admiration on both sides of America's political divide, has died, media reports and colleagues said. He was 74 years old.
Peter Sagal, O'Rourke's colleague and host of the NPR radio show Wait Wait… Don't Tell Me!, said on Twitter: "I'm afraid it's true. Our panelist and my dear friend PJ O'Rourke has passed away."
The CNN host Jake Tapper reported that O'Rourke had died of cancer. "Our dear friend and cherished Grove Atlantic author P.J O'Rourke passed away this morning from complications of lung cancer," Tapper quoted O'Rourke's publisher as saying.
O'Rourke was one of the most quoted writers in America, dissecting US politics and culture with a withering disdain and a powerful line in put-downs – often laced with a warm, self-deprecating humanity.
Read More HERE