ON THIS DAY in 1901
actor Chester Morris was born in New York City.
He introduced "Boston Blackie" to audiences of 14 movies, and was the first to play the role on NBC radio in 1944. In 1950 he starred in Rogue's Gallery in the lead role first played by Dick Powell.  He was a frequent guest on episodic TV from its early 'live` days in 1950 thru 1969. Morris died Sep 11, 1970 at age 69.
Also this day in 1901, 'The Waltz King' Wayne King was born. In early radio of the 1920`s his band was featured in half-hour`remote` broadcasts from Chicago`s Aragon Ballroom.  In the 1930`s he was heard on the networks in weekly half-hour broadcasts for Lady Esther cosmetics, a line he is credited with popularizing.  In the mid-40`s he was a summer replacement for the Jack Benny and Jimmy Durante programs.  The saxophonist and bandleader died July 16, 1985 at age 84.
On this day in 1903, ventriloquist, actor and radio star (and father of actress Candice), Edgar Bergen was born.  With his little wooden 'sidekicks' Charlie McCarthy and Mortimer Snerd, he delighted audiences for decades.  He had a featured Sunday evening show first on NBC and then on CBS Radio from 1937 to 1955.  He died in his sleep following a performance in Las Vegas Oct 1 1978 at age 75.
On this day in 1909, actor Hugh Beaumont was born.  He is indelibly known to generations as the father Ward Cleaver on TV's 'Leave It To Beaver.' He died following a heart attack May 14, 1982 at age 73.
On this day in 1916, pianist & organist Bill Doggett … remembered for his smash 1956 hit  "Honky Tonk" … was born.  He died Nov. 13 1996 at age 80.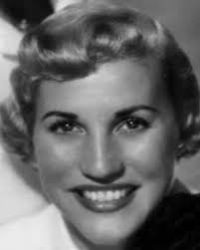 On this day in 1918, Patty Andrews, lead singer of The Andrews Sisters, was born. During a time when teenagers were doing the jitterbug The Andrews Sisters were America's most popular female singing group.


Patty was the brash blond with the confident vocals, joined in the group by middle sister Maxene and oldest sister, LaVerne.  In the 1940s the sisters found themselves in high demand, and became established radio stars and the most profitable stage attraction in the entire nation.  Their hits included Bei Mir Bist du Schoen, Boogie Woogie Bugle Boy, Rum and Coca Cola and I'll be with you in Apple Blossom Time.  Patty died Jan. 30 2013, two weeks short of her 95th birthday.
On this day in 1923, the legendary Foster Hewitt broadcast his very first hockey play-by-play, Toronto Argonauts vs. the Kitchener Greenshirts, over the Toronto Star radio station CFCA.  His first broadcast from the Gondola in Maple Leaf Gardens was 8 years later on the Gardens' opening night. "Hello Canada and hockey fans in Newfoundland…."  Hewitt (pictured below) would become Canada's leading hockey broadcaster for the  next 50 years.
On this day in 1931, the incredibly talented singer/songwriter Otis Blackwell was born. Otis wrote a whole host of great rock n roll songs, including Elvis' hits "Don't Be Cruel" , "All Shook Up" , "Return to Sender" … as well as "Handy Man", "Great Balls Of Fire" for Jerry Lee Lewis, "Fever" for Little Willie John … "Hey Little Girl" for Dee Clark … and many many others. Throughout his lifetime, Blackwell composed more than a thousand songs, garnering worldwide sales of close to 200 million records .  He died after a heart attack May 6 2002 at age 71.
On this day in 1935, Salvatore "Sonny" Bono, of Sonny & Cher was born. A talented songwriter and astute businessman, the multi-talented Sonny was, was, if not a great singer, then definitely an entertainer … I Got You Babe, Baby Don't Go, The Beat Goes On. On TV, he co-starred in The Sonny and Cher Comedy Hour.  After show biz he became mayor of Palm Springs, CA, then a U.S. Congressman.  He died far too young, in a skiing accident, Jan. 5 1998 at age 62.
On this day in 1937, radio station CRCV Vancouver increased power from 500 to 5000 watts at 1100 KHz, and moved into new studios in the Hotel Vancouver.  Call letters were changed to CBR later that same year, and to CBU in 1951.  In the Big International Frequency Shift of 1941, 1130 KHz was assigned.
On this day in 1942, Shep Fields and his orchestra recorded the big band classic the Jersey Bounce on Bluebird Records.
On this day in 1948, NBC-TV presented the first daily news telecast.  The program was known as the "Camel Newsreel Theatre," made up of footage from "20th Century Fox – Movietone News."
On this day in 1950, Arlene Francis, Dorothy Kilgallen, humorist Hal Block, and Louis Untermeyer joined host John Daly as one of the classics of early television debuted on CBS.  "What's My Line" stayed on the air every Sunday night for 17 years — the longest-running game show in the history of prime-time network television. The show launched one of TV's biggest production companies: that of Mark Goodson and Bill Todman.
On this day in 1955, Elvis Presley headlined two shows at the high school in Odessa Texas. 18-year old Roy Orbison was in the audience; he later recalled being alternately shocked by the onstage gyrations, and most impressed with the energy and instincts of Presley in performance.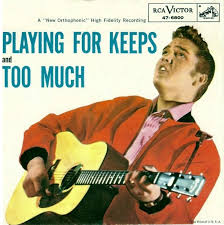 On this day in 1957, Elvis Presley's single "Playing For Keeps" hit #34 in the U.S. The song was the b-side of the song "Too Much."
In 1959, the Kingston Trio was in New York City to record their future hit "M.T.A." which details the plight of a guy named Charlie, forced to continue riding the Boston subway system, because he didn't have money enough to pay the exit fare.
On this day in 1960, Annette Funicello appeared on ABC-TV's "American Bandstand" to perform her new single and future Top Ten hit "O Dio Mio."
On this day in 1962, Bobby Vinton recorded "Roses Are Red (My Love)," which became Epic Records' first #1 pop single.
On this day in 1963, The Beatles moved to the top of the British rock charts with "Please, Please Me" exactly one month after the record was released … It was the start of the Beatles domination of the British music charts, as well as the beginning of the British Invasion in North America …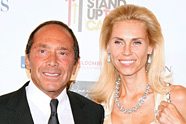 Also this day in 1963, Canadian singer Paul Anka married his wife Anna, nee Marie Ann DeZogheb. The wedding took place in, of all places, the chapel at the Airport in Paris France.  The marriage lasted 37 years.
On this day in 1964, The Beatles made their second live appearance on CBS-TV's Ed Sullivan Show, exactly one week after the first. This time they were seen performing at the Deauville Hotel in Miami Beach.  Also on the playbill were Mitzi Gaynor, the comedy team of Martin & Rossi, monologist Myron Cohen, and a comedic unicycle team.
On this day in 1966, James Brown taped his future #1 R&B hit "It's A Man's Man's Man's World" for King Records at the Talent Masters Studio in New York City.
On this day in 1967, comedian/singer/actor/Gene Autry sidekick Lester Alvin 'Smiley' Burnette, who played railroad engineer Charley Pratt on TV's Petticoat Junction and Green Acres, succumbed to leukemia at age 55.
On this day in 1968, Elvis Presley was awarded a Gold Record for his sacred album of hymns, "How Great Thou Art."
Also this day in 1968, John Lennon, George Harrison and their wives traveled to India to study transcendental meditation with the Maharishi Mahesh Yogi. Later, they were joined by Ringo Starr and his wife and Paul McCartney and his fiancee.
On this day in 1969, the jazz/rock group Blood Sweat and Tears headlined the Ed Sullivan Show on CBS-TV, along with Arthur Godfrey, Caterina Valente andRodney Dangerfield.
On the same day in 1970, Elvis recorded a number of songs that would form the backbone of his upcoming RCA Victor album "On Stage."
On this day in 1971, Aretha Franklin recorded her version of "Spanish Harlem," which became a bigger hit than the 1960 version by Ben E. King.
Also this day in 1971, Alan David Pasaro sued the Rolling Stones, charging them with invasion of privacy.  The charge stemmed from the footage of a stabbing in the film "Gimme Shelter" …Pasaro had been tried … and acquitted … for the stabbing death …
On this day in 1972, Ricky Nelson, whose record career had stalled in the wake of the British invasion, returned the favor as he began his first concert tour of the UK.
Also in 1972, Elvis recorded "An American Trilogy" live in concert at the Hilton Hotel in Las Vegas.
Still in 1972, in Philadelphia John Lennon was co-host for the week on TV's syndicated "Mike Douglas Show." On this day he joined Chuck Berry (whom he idolized) in singing "Memphis" and "Johnny B. Goode."
On this day in 1974, Bob Dylan started a four-week run at No.1 on the Billboard album chart with 'Planet Waves', his first No.1 album.
Also in 1974, Elton John released "Bennie and the Jets."
On this day in 1975, Cher debuted her own hourlong weekly variety show on CBS-TV with guests Elton John and Bette Midler. Earlier the singer had co-hosted The Sonny & Cher Comedy Hour (1971-74) with her former husband.
Also this day in 1975, Lou Reed's concert in Rome ended in a riot when a political group attempted to halt the show and the police used tear gas to control the crowd. Reed was hit with a brick during the melee.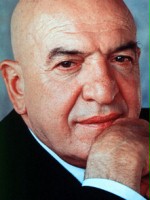 On this day in 1985, bald sex-symbol Telly Savalas brought his lollipop-sucking "Kojak" character back to network television after an absence of 7 years. The show, "Kojak: The Belarus File", was a special on CBS-TV, the network that originally launched "Kojak" to stardom. The character was later immortalized in a pop culture phrase : To 'kojak'. It means to get a parking space right smack dab in front of wherever it is you're going.
Also in 1985, 'Careless Whisper' started a three-week run at No.1 on the US charts, credited to Wham! Featuring George Michael. This was the duo's second US chart topper.
On this day in 1986, country music legends Johnny Cash and Kris Kristofferson(and June Carter Cash) starred in the TV movie "The Last Days of Frank & Jesse James" on NBC.
On this day in 1988, singer/songwriter Billy Vera was on hand to help unveil his star on the Hollywood Walk Of Fame.
On this day in 1990, Ike Turner was sentenced to 4 years in prison on cocaine charges.
On this day in 1991, the 300th episode of "Saturday Night Live" aired on NBC.
On this day in 1993, Rod Stewart surprised the crowd at the annual Brit Awards in London. He invited his former band, The Faces, on stage to perform with him. They were accompanied by former Rolling Stones bassist Bill Wyman.  Stewart was also honored with a lifetime achievement award that night.
On this day in 1996, bluesman Walter "Brownie" McGhee, half of the performing team of Sonny Terry & Brownie McGhee, lost his battle with stomach cancer at age 80.
On this day in 2002, pianist Billy Ward, leader of the hit 50's R&B group Billy Ward And His Dominoes, died of complications from Alzheimer's disease at age 80.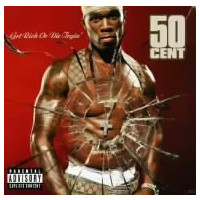 On this day in 2003, 50 Cent was at No.1 on the Billboard album chart with his debut album 'Get Rich or Die Tryin.'
On this day in 2004, R & B singer Doris Troy died of emphysema at age 67. Known by her fans as 'Mama Soul,' she had been a session singer with Dionne Warwick, Cissy Houston & The Drifters, sang on Pink Floyd's Dark Side Of The Moon, and co-wrote & recorded the 1963 Top 10 hit, 'Just One Look.'
On this day in 2005, Kid Rock was arrested for allegedly punching a DJ at a strip club in Nashville.
Also in 2005, Yusuf Islam, the former Cat Stevens, was awarded substantial damages from two British newspapers, The Sunday Times and The Sun, which he'd sued after they printed articles alleging he was involved in terrorism. Both newspapers apologized to the 56-year-old musician for the "false and highly defamatory allegations," and paid his legal expenses.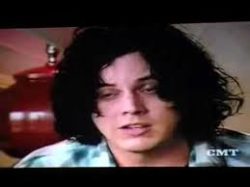 Still this day in 2005, Jack White appeared on CBS' "60 Minutes Wednesday." The White Stripes frontman claimed he almost gave up Rock & Roll to become a priest. He was accepted by a seminary but decided to go to public school instead. "I had just gotten a new amplifier… and I didn't think I was allowed to take it with me," said White.
On this day in 2006, Elton John accepted undisclosed libel damages from Britain's Sunday Times after the newspaper erroneously repeated an entirely false rumor that he had acted in a rude, self-important and arrogant manner at his summer charity ball.  The paper had reported John had issued a bizarre edict to guests at the fundraiser not to address him unless spoken to.
On this day in 2007, Britney Spears set tongues wagging ..AGAIN .. by shaving her head.
On this day in 2009, Elton John's songwriting skills were auctioned off to benefit Vancouver General Hospital's effort to help patients with blood cancer. Two people paid $200,000 each to have John write music to their lyrics and record the finished song. The gala at the Fairmont Hotel raised more than $2 million.
Also this day in 2009, Chris Brown talked about his recent arrest for the first time. The R&B singer was being investigated by police over claims he attacked a woman, presumably his girlfriend Rihanna. She had been seen with bruises on her face.
On this day in 2011, a former host of NBC's Meet the Press (1975-84), journalist Bill Monroe died from the lingering effects of a fall two months earlier at age 90.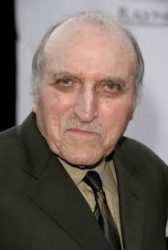 Also in 2011, actor Len Lesser, who repeatedly stole scenes as Jerry Seinfeld's irritable but lovable Uncle Leo on the hit TV series "Seinfeld," died of cancer-related issues at age 88.

On this day in 2012, Tony Award-nominated actor Dick Anthony Williams, who played Malcolm X in a 1978 mini-series and a 1989 TV documentary, and co-starred in the ABC series "Homefront" in the early 1990's, died of undisclosed causes at age 77.
On this day in 2013, Tony Sheridan, the UK singer/songwriter/guitarist who collaborated with the Beatles during the band's early days in Hamburg, died at age 72, after undergoing heart surgery.
On this day in 2015, Lesley Gore, the teenaged singer of 60's hits like "It's My Party," "Judy's Turn to Cry" and "You Don't Own Me," lost her battle with lung cancer at age 68.
Also in 2015, The Grammys' Songs In The Key of Life: An All-Star Salute to Stevie Wonder was broadcast on CBS. The tribute concert had been taped six days earlier.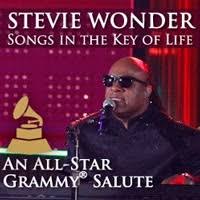 On this day in 2018, the verdict was in for the first week of the Winter Olympics on TV: US viewership was down, but that didn't stop NBC from claiming gold.
Also in 2018, two days after 17 died in a mass shooting at Marjory Stoneman Douglas High School in Parkland, FL, Pearl Jam tweeted their support of #ThrowThemOut. The effort was designed to vote out "lawmakers beholden to the gun lobby."
On this day in 2019, deep-voiced Chicago-based announcer and voiceover artist Ken Nordine, best known for his series of 'word jazz' albums. died at the ripe old age of 98.
Today's Birthdays
Jazz singer/former TV personality Peggy King (George Gobel Show) is 92.
Actor Barry Primus (Cagney & Lacey) is 84.
Actor Jeremy Bulloch (Robin of Sherwood, Agony) is 77.
Actor Troy Evans (ER, China Beach) is 74.
Singer Lyn Paul of the New Seekers is 73.
Actor William Katt (Greatest American Hero') is 71.
Actor Hunt Block (Knots Landing, One Life To Live) is 69.
CBS Sports Chairman Sean McManus is 67.
Actor LeVar Burton (Roots, Star Trek: the Next Generation) is 65.
Rapper-actor Ice-T (Law & Order:SVU) is 64.
Actress Lisa Loring (As the World Turns, The Addams Family') is 64.
Tennis star-turned-broadcaster John McEnroe is 64.
Guitarist Andy Taylor of Duran Duran is 61.
Actor Faran Tahir (Warehouse 13) is 59.
Actor Christopher Eccleston (The A Word, The Leftovers, Heroes, Doctor Who) is 58.
Drummer Dave Lombardo of Slayer is 57.
Actor Pasha D. Lychnikoff (Deadwood) is 55.
TV personality/actress Amanda Holden (Britain's Got Talent, EastEnders) is 51.
Actress Sarah Clarke (Bosch, 24, Trust Me) is 50.
Actor Mahershala Ali (True Detective, House of Cards, The 4400, Crossing Jordan) is 48.
Actor Donnie Jeffcoat (One Life to Live) is 47.
Comedienne/actress Janet Varney (Legend of Korra, Burning Love) is 46.
Actor/voicist John Tartaglia (Julie's Greenroom, Word Party, Sesame Street, Johnny & the Sprites) is 44.
Actor Eric Ladin (The Killing, Mudcats) is 44.
DJ-producer Bassnectar is 44.
Rapper Lupe Fiasco is 40.
Actor/voicist Chris Jai Alex (Steven Universe, Hollywood Inc., Secret Millionaires Club, Violetta) is 40.
Vancouver-born actor Lachlan Murdoch (Murdoch Mysteries) is 36.
Actress Stephanie Barnes (The Iceman Chronicles) is 36.
Singer Ryan Follese of Hot Chelle Rae is 35.
Actress Elizabeth Olsen (How the West was Fun, Adventures of Mary-Kate & Ashley) is 33.
Toronto-born actress Amanda Joy (Second Jen, It's Complicated) is 33.
Guitarist and drummer Danielle Haim of the rock group Haim is 33.
Actress Steffani Brass (Six Feet Under) is 30.
Actor/TV personality Jimmy Tatro (Uproarious) is 30.
Actor Mike Weinberg (7th Heaven, Line of Fire) is 29.
Actor Matthew Knight (My Babysitter's a Vampire) is 28.
Actor Jimmy "Jax" Pinchak (Family Affair) is 26.
Actress Chloe East (Kevin Probably Saves the World, Ice) is 21.
Chart Toppers – Feb. 16
1950
Dear Hearts and Gentle People – Dinah Shore
There's No Tomorrow – Tony Martin
The Old Master Painter – Snooky Lanson
Take Me in Your Arms and Hold Me – Eddy Arnold
1959
Stagger Lee (facts) – Lloyd Price
16 Candles – The Crests
The All American Boy – Bill Parsons
Billy Bayou – Jim Reeves
1968
Love is Blue – Paul Mauriat
Spooky – Classics IV
I Wish It Would Rain – The Temptations
Skip a Rope – Henson Cargill
1977
Torn Between Two Lovers – Mary MacGregor
New Kid in Town – Eagles
Blinded by the Light – Manfred Mann's Earth Band
Near You – George Jones & Tammy Wynette
1986
How Will I Know – Whitney Houston
When the Going Gets Tough, the Tough Get Going – Billy Ocean
Kyrie – Mr. Mister
Makin' Up for Lost Time (The Dallas Lovers' Song) – Crystal Gayle & Gary Morris
1995
Creep – TLC
Take a Bow – Madonna
Baby – Brandy
Mi Vida Loca (My Crazy Life) – Pam Tillis
2004
The Way You Move – Outkast
My Immortal – Evanescence
With You – Jessica Simpson
Remember When – Alan Jackson
Today in Broadcast History compiled by Ron Robinson