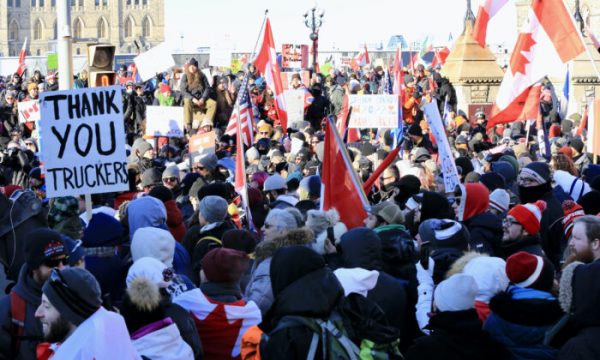 January 30, 2022
Commentary
As far as large protests go, the Truckers for Freedom protest at Parliament Hill in Ottawa has gone remarkably well. Thousands of upset people have converged in one spot and demonstrated with no reports of violence or vandalism. No clashes with police, no windows smashed.
If you watched nothing but legacy media coverage of the event, however, you would think that the demonstration was dominated by neo-Nazis and other assorted hate groups. The coverage has been nothing less than appalling.
Let's review what has been making headlines since day one of the protest was held on Jan. 29.
A photograph of a person carrying a Nazi flag has been circulating. It was never actually seen among the protesters but it has been used to try to claim the protest has been dominated by Nazis.
Read More HERE