……… THE DAY THE MUSIC DIED .. ON LG73 (2001).
.
ON THIS DAY in 1892
comedian Eddie Cantor was born Edward Israel Iskowitz in New York City.  The man known for his "banjo eyes" and his five daughters was the first of the great vaudevillians to hit it big on radio, after an appearance on the Rudy Vallee Show in early 1931.  In 1950 he jumped into TV & was an instant hit in the new medium.  But he never fully recovered from a heart attack two years later, and died Oct 10, 1964 at age 72.
On this day in 1902, eccentric actress Tallulah Bankhead was born in Huntsville Alabama. Her most important broadcast credit was as hostess of NBC Radio's last hurrah, the star-studded "The Big Show" Sunday night variety extravaganza as the tidal wave of TV was taking effect. Her last screen appearance was in 1966 as The Black Widow on TV's Batman. She died of pneumonia Dec 12, 1968 at age 66.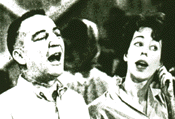 On this day in 1915, Emmy-winning broadcaster Garry Moore was born Thomas Garrison Morfit in Baltimore.
Best remembered for his TV variety show that introduced Carol Burnett, plus hosting the game shows I've Got A Secret & To Tell the Truth.   He first caught the public ear as co-host of the Chicago-based daytime radio show, Club Matinee.  He went on to co-star with Jimmy Durante in a top rated evening variety show, then hosted his own daily daytime one-hour radio show before moving to TV.  He died of emphysema Nov 28, 1993 at age 78.
Also this day in 1915, jazz trumpeter/guitarist Bobby Hackett was born in Providence Rhode Island.  He is perhaps best remembered for his horn work with Glenn Miller in the early 40's.(String of Pearls) He died June 7,1976 after a heart attack at age 61.
On this day in 1920, "Dardanella" by Ben Selvin's Novelty Orchestra hit #1 for 13 weeks to become the first record to sell over 3 million copies.
On this day in 1921, Broadway actress/singer Carol Channing was born in Seattle.   Iconic for her portayal of the title role in 'Hello Dolly,' on early TV Channing played girlfriend Daisy June to one of Red Skelton's characters, and herself on The George Burns Show.  Later her distinctive voice was repeatedly featured in the series The Love Boat in the 1980's, and The Addams Family & Where's Waldo in the 90's. She died at the ripe old age of 97 Jan. 15 2019.
Also in 1921, singer/actor Mario Lanza was born Alfred Cocozza in Philadelphia.  With very limited TV credits his major broadcast impact was via the airplay of his hit records on the radio: Be My Love, The Loveliest Night of the Year, Because You're Mine, etc.   He died after a heart attack Oct 7, 1959 at the age of just 38.
On this day in 1922, actress Joanne Dru, the sister of original Hollywood Squares host Peter Marshall, was born in Logan, West Virginia.  When her big screen career dried up she took guest star spots on TV's Playhouse 90, Lux Video Theatre, Ford Television Theatre, etc.  In 1960 she starred in the short-lived series Guestward Ho!  She died of lymphedema Sep 10, 1996 at age 74.
On this day in 1927, twenty years before the famous hit record by Art Mooney, Jean Goldkette and his Dancing Orchestra recorded, "I'm Looking Over a Four-Leaf Clover". Though the name of the bandleader may not be so famous, two of his sidemen on this Victor recording session certainly were: Big band fans know Bix Beiderbecke and Joe Venuti.
On this day in 1934, actor James Franciscus was born in Clayton Missouri.  He starred in three TV series, Mr. Novak, Longstreet & Doc Elliot, as well as dozens of guest spots. He died July 8, 1991 of emphysema, at age 57.
On this day in 1936,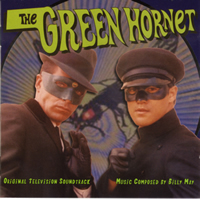 "The Green Hornet" was introduced by its famous theme song, "The Flight of the Bumble Bee". The George W. Trendle radio production was first heard on WXYZ radio in Detroit, the same radio station where "The Lone Ranger" had originated 3 years previous.  The title character in "The Green Hornet" was really named Britt Reid, and was supposedly the great nephew of John Reid, the Lone Ranger. The Hornet stayed on the air for 16 years.
On this day in 1946, guitarist & founding member of the group Chicago Terry Kath was born.  He died accidentally by his own hand in a gun incident Jan 23, 1978, just a week short of his 32nd birthday.
On this day in 1949, the first daytime soap came to TV.  "These Are My Children" aired on WNBQ, the NBC station in Chicago.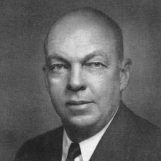 On this day in 1954, radio pioneer Edwin H Armstrong, who was instrumental in the development of FM radio, committed suicide by jumping from his 13th floor flat at age 63.
On this day in 1955, the RCA Corporation demonstrated the 1st music synthesizer.
On this day in 1956, eleven-year-old Brenda Lee made her T-V debut on A-B-C's "Junior Ozark Jubilee."
Also in 1956, Elvis Presley was in RCA Victor studios in New York to record "Tutti Frutti." Also that day Elvis signed with the William Morris Agency to make himself available to film studios.
On this day in 1958, "Jackpot Bowling" premiered on NBC TV with Leo Durocher as host.
On this day in 1959, 17-year-old Bob Dylan was on hand at the armory in Duluth Minnesota to see a concert by Buddy Holly, Ritchie Valens and the Big Bopper, less than three days before they died in a plane crash.
On this day in 1960, Julie Andrews, Henry Fonda, Rex Harrison and Jackie Gleason appeared in a two-hour TV special titled, "The Fabulous Fifties." On this day in 1961, NBC-TV aired the variety special "Bobby Darin and Friends".  The "Friends" included Bob Hope, Jimmy Durante, and singer Joanie Sommers. .
On this day in 1963, 17-year-old Neil Young performed his first professional date at a country club in Winnipeg.
Also this day in 1963, the Beach Boys recorded "Surfin' U.S.A." By mid-April it would be #3 across North America.
Still in 1963, Al Martino recorded his second #1 hit single, "I Love You Because." His first chart topper, "Here In My Heart," had been 11 years earlier.
On this day in 1965, CBS-TV's Ed Sullivan Show featured songs by Lesley Gore and Miriam Makeba. Movie stars Burt Lancaster and Mickey Rooney and comedian Shelley Berman were also on the bill; and a young William Shatner took a bow from the audience.
Also this day in 1965, the No. 1 Billboard Pop Hit was "You've Lost That Lovin' Feelin"' by The Righteous Brothers. The song was the first No. 1 song for the duo of Bill Medley and Bobby Hatfield.
On this day in 1968, the parody "Judy in Disguise (With Diamonds)" by John Fred and His Playboy Band was certified as a Gold Record.
On this day in 1969, singer Bobby Darin walked out on rehearsals for the "Jackie Gleason Show" after he was refused permission to sing "Long Line Rider," a protest song he'd written about the abuse of prisoners in Arkansas.
Also this day in 1969, The Beatles recorded "Two Of Us," the opening track on the album "Let It Be," at the Apple Studios in London.
On this day in 1970, "I Want You Back" by the Jackson 5 topped the charts .. but only for a week.
Also this day in 1970, the Grateful Dead were busted in New Orleans for possessing LSD and barbituates. The incident was said to be the inspiration for the song "Truckin."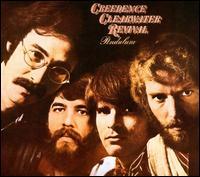 Again on this day in 1970, Creedence Clearwater Revival (CCR) filmed a television special.
On this day in 1971, The Temptations headlined the Ed Sullivan Show on CBS-TV with a medley of their hits. Connie Stevens sang "Tea for Two," and cajun fiddler Doug Kershawplayed "Glinda." Laughs came from the team of Stiller & Meara and fellow comedian Albert Brooks.
Also this day in 1971, "My Sweet Lord" by George Harrison hit #1 on the UK pop chart.
On this day in 1972, orchestra leader Howard Barlow died at age 79.  He began conducting for CBS radio in 1935, was musical director for the long-running radio newsreel The March of Time, and conducted the Voice of Firestone Monday night concert during its final 10 years. Much of that time it was simulcast on TV.
Also this day in 1972, Aretha Franklin sang at the Chicago funeral of her mentor, gospel singing legend Mahalia Jackson.
On this day in 1974, Roger Pryor, the actor Universal & Columbia studios regarded as the poor man's Clark Gable, suffered a fatal heart attack at age 72.  He had been host of two of network radio's best drama anthologies, Screen Guild Theatre & Theatre Guild on the Air.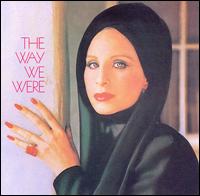 Also this day in 1974, the No. 1 Billboard Pop Hit was "The Way We Were" by Barbra Streisand. The title song to the Streisand-Robert Redford film won a Grammy for songwriters Marvin Hamlisch and Alan and Marilyn Bergman, and an Academy Award for Best Song.
On this day in 1975, "Mandy" by Barry Manilow, which became Billboard's #1 pop single two weeks earlier, was certified to be a Gold Record.
On this day in 1976, The Ohio Players went to No.1 on the Billboard singles chart with 'Love Rollercoaster' the group's second No.1 hit.
On this day in 1978, in Amsterdam, saxaphonist for Blood Sweat & Tears, Greg Herbert died of a drug overdose during the band's European tour.  He was only 30 years of age.
On this day in 1979, The Clash began their first U.S. tour with Bo Diddley as their opening act.
On this day in 1981, Cozy Cole, perhaps the only drummer to have a solo #1 record (Topsy Part II), lost his battle with cancer at age 71.
Also this day in 1981, Blondie went to No.1 on the Billboard singles chart with 'The Tide Is High', the group's third No.1 hit.
On this day in 1984,  newsman Edwin Newman retired from NBC News after 35 years with the network. He had become well known for his erudition, his droll wit and a limitless penchant for puns.
Also this day in 1984, the No. 1 Billboard Pop Hit was "Karma Chameleon" by Culture Club. The song was the group's biggest hit in England and only No. 1 single in the U.S.
On this day in 1985, Barbara Cowsill, mother of the group The Cowsills, died of emphysema at age 56.
Also this day in 1985, John Fogerty, former leader of Creedence Clearwater Revival, gave his first "live" performance in 14 years.  The concert at the Chaplin Stage in Hollywood, featuring Fogerty and an All-Star band, was videotaped for later broadcast on the cable channel Showtime.
On this day in 1987, Madonna's record, "Open Your Heart", moved to the #2 spot on the pop charts (right behind "At This Moment" by Billy Vera and The Beaters). A week later, "Open Your Heart" became Madonna's fifth #1 hit since 1983. She had 11 consecutive singles in the Top 10 — the most for any female artist of the rock era.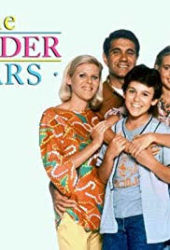 On this day in 1988, the first episode of the family sitcom "The Wonder Years" aired on ABC.
Also in 1988, Janet Jackson started a two week run at No.1 on the Billboard singles chart with 'Together Again'.
On this day in 1989, writer & humourist Jack Douglas, one of the eccentrics who turned up regularly for entertaining conversation on the Jack Paar shows of the 50's & 60's, succumbed to pneumonia at age 80.
On this day in 1992, sportscaster Howard Cosell retired from his few remaining ABC Radio duties at age 73.  He would pass away little more than 3 years later.
On this day in 1993, Michael Jackson and 35-hundred children performed during halftime at the Super Bowl in Pasedena.  He sang a variety of his hits, including "Heal The World." The game began with country star Garth Brooks singing the Star-Spangled Banner. Actress Marlee Matlin (The West Wing) rendered the song in sign language.
On this day in 1997, CIVT-TV (VTV) Vancouver was licensed to Baton Broadcasting, which a year later became CTV Inc.
On this day in 1998, the Presidents of the United States of America played the last show before their first retirement at Seattle's Paramount Theatre. The show benefitted the Chicken Soup Brigade, which provides food and services to Seattle residents with HIV/AIDS.
Also this day in 1998, the song "Together Again" by Janet Jackson topped the charts and remained on top for 2 weeks.
On this day in 1999, Cher sang the U.S. national anthem at Super Bowl XXXIII in Miami. Stevie Wonder entertained at halftime.
Also this day in 1999, Reba McEntire closed her first European tour with a sold-out performance in Munich, Germany.
Again this day in 1999, two members and the road manager of hit Tejano band Intocable were killed in a car crash outside of Monterey, Mexico.  Lead singer/founder Ricky Munoz and other band members were injured and kept overnight at a Monterey hospital.
On this day in 2000, rapper Jay-Z, whose real name was Shawn Carter, was indicted in New York Criminal Court on two assault charges stemming from the Dec. 1 stabbing of record executive Lance "Un" Rivera.
On this day in 2001, just before midnight, CKLG AM730 Vancouver played its last record,  Sarah McLachlan's "I Will Remember You."  Minutes later it became the "All News NW2, powered by CKNW".
16 months later that format vanished, clobbered in the ratings by the already established CKWX All-News 1130.
Also this day in 2001, it was announced that Peter Criss was leaving KISS and that he would be replaced by Eric Singer for the remaining dates of the farewell tour. Criss' last show was on October 7, 2000.
On this day in 2007, Boston authorities responded to calls of bomb scares for blinking electronic signs on bridge overpasses and near transit stations. The signs turned out to be promotional items for the cable TV Cartoon Network's "Aqua Teen Hunger Force."
Also this day in 2007, Jackson Browne, Bonnie Raitt and Eric Burdon And The Animals were part of a star-studded lineup for the 'Beat It Wally' concert in Glendale, Calif. The event was to benefit veteran drummer Wally Ingram who was fighting throat cancer.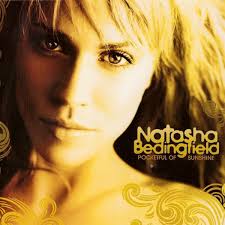 On this day in 2008, Natasha Bedingfield entered the Billboard chart at number three with her album Pocketful of Sunshine, equaling the record set by soul singer Sade in having the highest-ever US chart debut for a UK-signed female. The British singer sold 50,000 copies in the album's first week of release.
On this day in 2009, Ontario-born Dewey Martin, the drummer with the influential 60's band Buffalo Springfield, died of hardening of the arteries at age 68.
Also this day in 2009, US cable music channel VH1 aired a documentary on the recording of Bruce Springsteen And The E Street Band's "Working On A Dream" album.
On this day in 2010, Beyoncé set a Grammy record for females with six wins, including Song Of The Year and Best Female Pop Vocal Performance. The Grammy's telecast opened with a duet by Lady Gaga and Elton John – doing her "Speechless" and his "Your Song."
On this day in 2011, actor Michael Tolan, who became a recurring presence on television in the 1960s and '70s, died of heart disease and renal failure at age 85. His best remembered role may be as Mary Tyler Moore's boyfriend in her smash 70's sitcom.
On this day in 2013, Lee Rodgers, a conservative talk-radio host who was a constant on San Francisco airwaves for almost three decades, died at age 75.  He had been undergoing experimental heart surgery at the time.  In the early 1990's, between Bay area assignments, he spent a year as talk show host at Seattle's KIRO Radio.
Also in 2013, country singer Randy Travis pleaded guilty to driving while intoxicated, in a case that began the previous summer when he crashed his Pontiac Trans Am in Texas while naked.
Travis received two years probation, a $2,000 fine, and was ordered to undergo at least a 30-day alcohol treatment program.
On this day in 2014, former actor Christopher Jones, at one time an heir apparent to James Dean who starred in the mid 1960's in the ABC-TV series 'The Legend of Jesse James,' succumbed to cancer at age 72.
Also in 2014, San Francisco radio veteran Chris Edwards died after an extended illness at age 72.  He had started in Bay Area radio in 1968 with the morning show at the original KYA-AM, a highly rated Top 40 station. Later, he hosted KYA afternoons from 2 to 6. In the 1980s, he hosted the "Chris Edwards Solid Gold Time Machine," Sunday nights from 6 to 10, at K-101 where he was a sales executive. He continued to work in sales at various stations until the summer of 2011 when he retired from KGO/KSFO.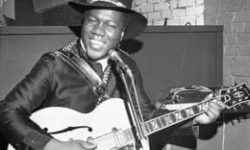 On this day in 2015, Don Covay,an influential R&B singer and prolific songwriter whose songs would be covered by the Rolling Stones, Aretha Franklin, Etta James, Little Richard and others, died at age 78, following decades of battling disabilities brought on by a 1992 stroke.  His most successful recordings include "Mercy, Mercy" (1964), "See-Saw" (1965), and "It's Better to Have (and Don't Need)" (1974). He also wrote "Pony Time", a US #1 hit for Chubby Checker, and "Chain of Fools," a Grammy-winner for Aretha Franklin.
On this day in 2017, Roger 'Deke' Leonard, guitarist for influential Welsh progressive rock band Man, as well as his own band Iceberg, died at age 72.
Also in 2017, 77 year-old Brent Musburger, one of the most recognized and prominent voices in the history of US sports television, ended his play-by-play career by calling a college basketball game (Kentucky vs. Georgia).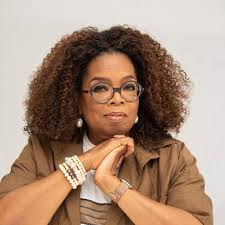 Also in 2017,CBS News announced that Oprah Winfrey would become a contributor to 60 Minutes the following fall.
On this day in 2019, at Rogers Arena in Vancouver, KISS (starring bassist Gene Simmons and guitarist Paul Stanley) launched the North Americn leg of their "End of the Road" farewell world tour.
Today's Birthdays
Composer Philip Glass is 85.
Actress Lynn Carlin (James at 15, The Waltons) is 84.
Actor Stuart Margolin (Tom Stone, The Rockford Files, These Arms of Mine, Beggars & Choosers) is 83.
Actress Jessica Walter (Retired at 35, Arrested Development, One Life to Live, Love of Life) is 81.
Bluesman Charlie Musselwhite is 78.
Actor Glynn Turman (In Treatment, The Wire, A Different World, Peyton Place) is 75.
Actor Jonathan Banks (Better Call Saul, Breaking Bad, Wiseguy, Falcon Crest) is 75.
Singer Harry Wayne Casey of KC and the Sunshine Band is 71.
Singer Johnny Rotten of the Sex Pistols is 66.
Actor Anthony LaPaglia (Without a Trace, Murder One) is 63.
Actress Kelly Lynch (Magic City, 90210) is 63.
Singer-guitarist Lloyd Cole is 61.
Fox News Channel anchor Martha MacCallum is 58.
Guitarist Jeff Hanneman of Slayer is 58.
Actress Paulette Braxton (The Parkers, In The House) is 57.
Actress Cindy Ambuehl (JAG) is 57.
Bassist Al Jaworski of Jesus Jones is 56.
Actor Dexter Fletcher (Band of Brothers) is 55.
Actress Minnie Driver (About a Boy, The Riches, Will & Grace) is 52.
Actress Patricia Velasquez (American Family, The L Word) is 51.
Actress Portia de Rossi (Better Off Ted, Nip/Tuck, Arrested Development, Ally McBeal) is 49.
New Brunswick-born actress Anna Silk (Lost Girl) is 48.
Actor Paul Scheer (Fresh Off the Boat, The League, Human Giant) is 46.
Actress Kerry Washington (Scandal, Boston Legal, 100 Centre Street) is 45.
Actor/voicist Bobby Moynihan (Saturday Night Live, The Awesomes, Chozen) is 45.
Actress April L. Hernández (Dexter, ER) is 42.
Comedian/actor Spanky Hayes (Nick Cannon Presents Wild 'N Out) is 41.
Singer Justin Timberlake is 41.
Saskatchewan-born actress Natalie Krill (The Next Step, The Listener, M.V.P.) is 39.
Actor Tyler Ritter (The McCarthys, Arrow) is 37.
UK singer Marcus Mumford (Mumford & Sons) is 35.
Florida Georgia Line singer Tyler Hubbard is 35.
Toronto-born actress Ana Golja (Degrassi: The Next Generation, What's Up Warthogs) is 26. 
Actor Joel Courtney (The Messengers) is 26.
Actor Rahart Adams (Every Witch Way) is 26.
Chart Toppers – Jan. 31
1952
Slowpoke – Pee Wee King
Cry – Johnnie Ray
Anytime – Eddie Fisher
Give Me More, More, More (Of Your Kisses) – Lefty Frizzell
1961
Will You Love Me Tomorrow – The Shirelles
Calcutta – Lawrence Welk
Shop Around – The Miracles
North to Alaska – Johnny Horton
1970
I Want You Back – The Jackson 5
Venus – The Shocking Blue
Whole Lotta Love – Led Zeppelin
A Week in a Country Jail – Tom T. Hall
1979
Le Freak – Chic
Y.M.C.A. – Village People
Da Ya Think I'm Sexy? – Rod Stewart
Why Have You Left the One You Left Me For – Crystal Gayle
1988
Need You Tonight – INXS
Could've Been – Tiffany
Hazy Shade of Winter – Bangles
Goin' Gone – Kathy Mattea
1997
Un-Break My Heart – Toni Braxton
Don't Let Go (Love) – En Vogue
I Believe in You and Me – Whitney Houston
Nobody Knows – Kevin Sharp
2006
Check on It – Beyoncé Knowles
Stickwitu – Pussycat Dolls
Don't Forget About Us – Mariah Carey
She Let Herself Go – George Strait
Today in Broadcast History compiled by Ron Robinson