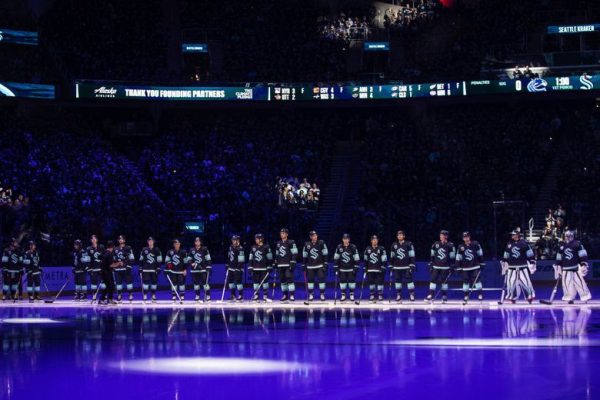 by Geoff Baker
October 27, 2021
Safe to say, the Kraken's attempt to make inroads in a new expansion market wasn't done any favors by the NHL's national television deal in its home opener.
The debut game Saturday night at Climate Pledge Arena wasn't broadcast on any U.S.-based television channel. Instead, it was one of 13 games this season in which the league's national television deal with ESPN and Turner Sports took precedence over the team's regional ROOT Sports Northwest partner.
ESPN picked up the game, but rather than show it on a TV channel decided to carry it exclusively on its ESPN+ streaming service. While some Seattle-area fans with Comcast had access to the game on CBUT – the Vancouver-based CBC station – anyone else wanting to watch had to stream it on ESPN+ or on Hulu.
That left many fans outraged when they tuned in to ROOT Sports and saw Portland Trailblazers programming instead. Some vented their displeasure at ROOT Sports on social media, but the decision had nothing to do with the network and everything to do with the NHL and its new national partnership.
Read More HERE