We spoke with Skywalker, aka Jarrett Galeno from K104 in the Hudson Valley. Skywalker is a personality you might hear on other stations across America in Cookville, Tennesee, Rutland, Vermont or Sheboygan, Wisconsin. He lives and breathes radio and has stories from New York, Boston and Connecticut to share from his radio path which started back in the late 90's.
In this episode, you'll hear how Skywalker has turned his personality into a full-time business in the live and voice-tracked realm. He also shares his experiences working at stations with infamous call letters like WPLJ and 92.3 in NYC, and WBLI in Long Island, as well as the venerable K104 where he works now, just north of New York City.
There's more about this episode and additional resources on the episode page.
You can also check out Skywalker's website to have him on your station.
Thanks also to the people who make this show possible every week including:
Justin Dove at Core Image Studios
…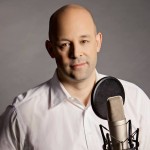 Matt Cundill works with radio groups on digital strategies and talent coaching. He recently started the Sound Off Podcast: The Podcast about Broadcast"
E-mail Matt: [email protected]
Twitter: @mattcundill
" The Sound Off Podcast is committed to helping broadcasters find their way through the digital revolution. "