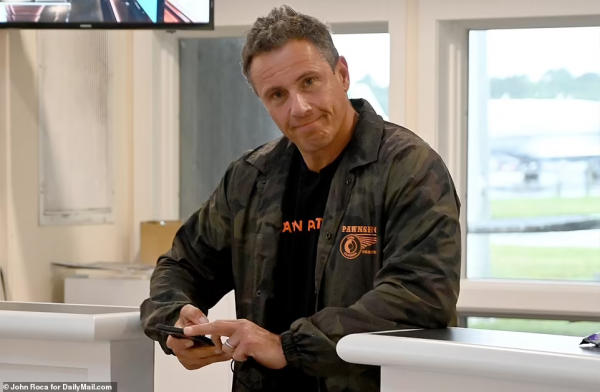 By Adam Schrader  and Jennifer Smith and Harriet  Alexander 
August 5, 2021
CNN host Chris Cuomo was reportedly offered a 'leave of absence' to formally advise his brother Gov. Andrew Cuomo through his sex-pest scandal.
Executives with the network informally proposed the idea that the younger Cuomo could take an optional leave of absence to advise his brother and return to the network later, sources told The New York Times.
Chris Cuomo, 50, has faced a slurry of criticism for participating in strategy sessions during his brother's political crisis while serving as CNN's star journalist – all the while refusing to cover the scandal.
The possible leave of absence was suggested in May when the
Washington Post
 revealed Chris Cuomo's involvement in his brother's scandal.
In response to the proposal, Chris Cuomo told network executives he wanted to continue on his primetime program while obeying rules preventing him from commenting on the scandal, sources told The New York Times.
Read More HERE