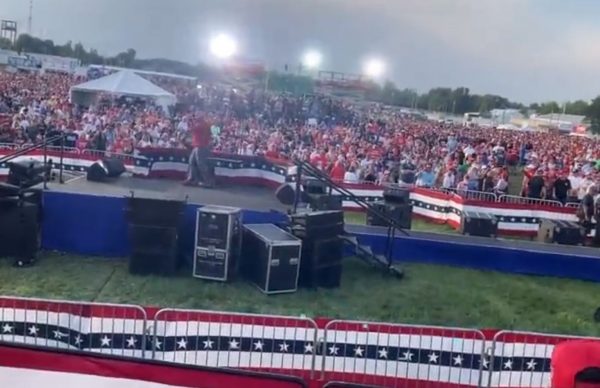 By Jim Hoft
June 30, 2021
Newsmax was the only major TV network to cover the entire rally and Trump speech.
FOX News, CNN and MSNBC all skipped it.
And, on Saturday they won out.
Newsmax reported:
Donald Trump's super-charged return to the political stage over the weekend was a ratings smash for Newsmax, which trounced Fox News in key ratings.

According to Nielsen, 1.9 million cable viewers tuned into Newsmax to watch the network's coverage of the former president's rally Saturday in Wellington, Ohio.
Read More HERE