A source told VICE World News Mike Stafford was fired after using a slur against Pakistani people while talking to coworkers online.
June 14, 2021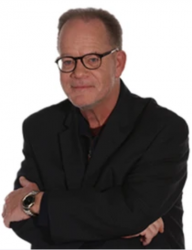 Radio host Mike Stafford has left Global News after he used the word "P*ki" last week in Microsoft Teams, a workspace chat platform.
Stafford, former host of The Morning Show in 640 Toronto, has worked with AM640 since 2001. It was later rebranded as Global News Radio 640 Toronto and is now owned by Global News' parent company Corus Entertainment, one of the largest media companies in Canada.
Update: This story has been updated to include comment from Mike Stafford and an email sent by a Global News manager to staff.
Read More HERE