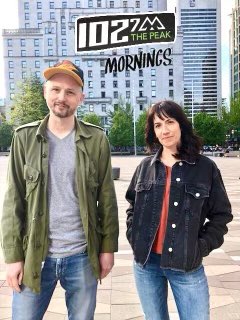 From Jeremy Baker's Twitter
Hey guys, I'm changing teams! I'll be moving over to 102.7 @thepeak to do mornings with @charishogg…
I love you all at @cfoxvan and will be hanging out with you till the end of May. Charis & Jeremy will blast off sometime later in the summer. Rocket thank you for listening!