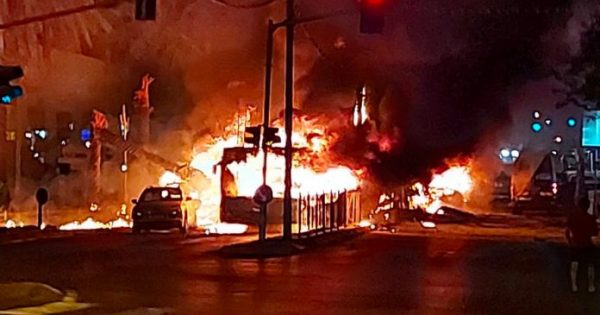 May 18, 2021
.
Numerous Canadian journalists have signed an open letter on the ongoing Israel-Palestine conflict which characterizes Israel's actions in the region as an "ethnic cleansing."
The letter, dated to May 14, 2021 is titled "An open letter to Canadian newsrooms on covering Israel-Palestine" has since received over 1,500 signatures from activists and journalists, including ones employed by CBC, the Toronto Star, the Globe and Mail, CTV News, Maclean's, Yahoo News Canada and Global News.
The letter goes on to criticize the "lack of nuanced" coverage regarding the conflict.
"Some groups believe the attacks amount to an 'ethnic cleansing.' It should be covered as such," the letter says.
"It's time for Canadian newsrooms to carry out the necessary due diligence and report on this region with nuance and context. For that to happen, Canadian newsrooms will have to first acknowledge their failings."
The pro-Israel media advocacy group Honest Reporting Canada has called the letter "partisan" and "one-sided."
Read More HERE