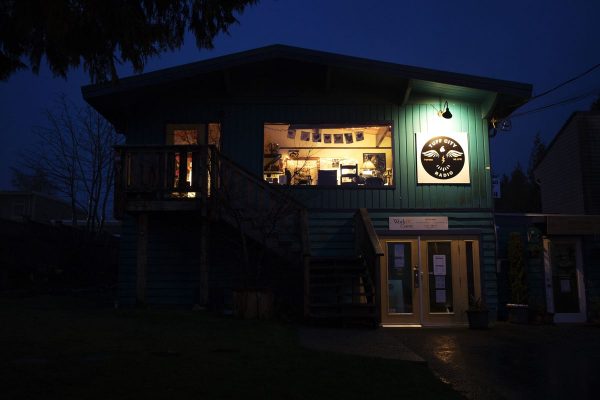 Just as the pandemic shut Vancouver Island's businesses down, the new owners of Tuff City Radio looked for ways to connect communities who were stuck at home – and what they did really resonated
by Melissa Renwick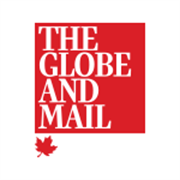 March 26, 2021
Under a midnight sky in the dead of winter, Cameron Dennison climbed the radio tower on Barr's Mountain in Tofino. As sideways rain slapped him across the face, he clung to the damp, metal rails and rose higher. Shaking his fist at the storm that had snapped the antenna, he tried desperately to secure it back in place.
It was all in the name of "keeping the rock alive."
Last June, Mr. Dennison and his wife, Kimberly Johnston, became the owners of Tuff City Radio – a community radio station that broadcasts to Tofino, Ucluelet and six of the surrounding First Nations communities on B.C.'s west coast. Mr. Dennison likens their venture to a game of poker. "We're all in," he said.
After three years of legal proceedings and an investment of their life savings, the couple acquired the necessary radio licences. But it all felt somewhat "anticlimactic," he said. "All of a sudden we're in a business that revolves around other people making money so they can advertise their business. And all their businesses were closed."
As lockdown swept across the country to combat COVID-19, tourists were asked to return home. Businesses in Tofino shut their doors and turned off their lights – a significant change in a town of 2,000 that typically welcomes 600,000 visitors a year. With locals unable to socialize, Mr. Dennison started to imagine how he could use the radio to bring people together. So, for the first time, Tuff City Radio started broadcasting community events and ceremonies.The result was like stepping back in time, where families "were literally having dinner around the radio," he said. "It was magical."
Read Much More and View Photos HERE