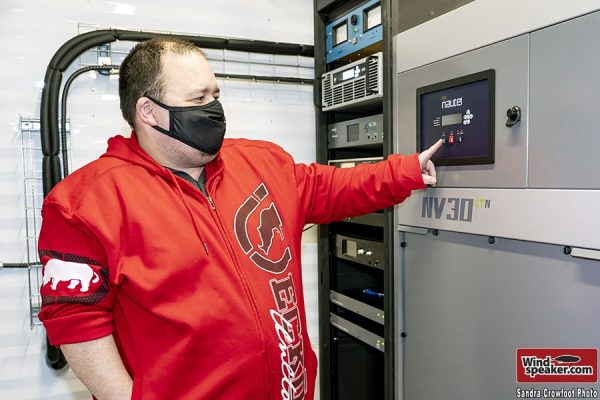 By Sam Laskaris

January 18, 2021
The Aboriginal Multi-Media Society of Alberta (AMMSA) will soon be expanding.
The media group currently includes the website Windspeaker.com and a pair of radio stations, Edmonton-based CFWE-FM and CJWE 88.1 FM, located in Calgary. They are collectively known as Windspeaker Radio.
And starting Feb. 1, a third radio station, titled The Raven, CIWE-89.3 on the FM dial, will launch operations.
AMMSA founder and CEO Bert Crowfoot said the COVID-19 pandemic delayed The Raven.
"We were going to launch it in April (last year)," Crowfoot said. "We kind of put it on the backburner. But now we've decided we've reached the point where we want to launch it."
AMMSA's first radio station, CFWE-FM has been in operation since 1987. It serves much of northern Alberta, but can be streamed from the cfweradio.ca website.
And then, it was four years ago that AMMSA was granted a pair of other licenses from the Canadian Radio-television and Telecommunications Commission to commence two other new radio stations.
Crowfoot said the decision was made at that time to focus on building up just one station, CJWE 88.1 FM, which was launched in June 2018. It serves Calgary and much of southern Alberta. It can be streamed from cjwe.ca
There was some sense of urgency, however, to get The Raven up and going this year. That's because AMMSA officials had until June of this year to launch the radio station or risk losing the license they had been granted by the CRTC.
Though The Raven will go live on Feb. 1 at 6 a.m., AMMSA began a three-week testing phase for the station on Monday.
Read More HERE