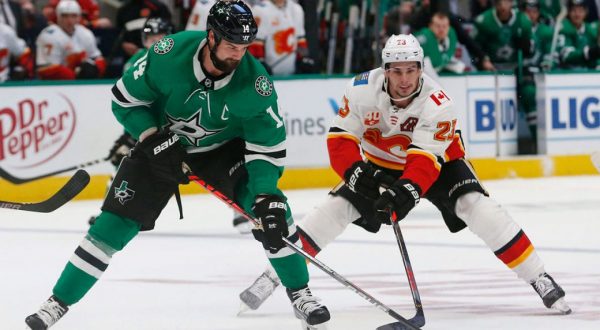 August 10, 2020
With the Qualifying Round of the NHL post-season coming to a close Sunday, Sportsnet has announced the broadcast schedule for the first round of the 2020 Stanley Cup Playoffs.
As the quest for Lord Stanley's Cup enters its next stage with three Canadian teams still in the hunt, Sportsnet is bringing Canadian hockey fans rink-side in Edmonton and Toronto. Wall-to-wall coverage begins Tuesday, Aug. 11, with four games on Sportsnet, CBC, Sportsnet 360, across the Sportsnet Radio Network and via stream on SN NOW and NHL Live.
Sportsnet's exclusive multi-platform coverage of Round 1 will include:
From Edmonton: Award-winning broadcaster Chris Cuthbert and game analyst Louie DeBrusk have the play-by-play call for the Flames and Canucks' series, plus additional games live from Rogers Place.
From Toronto: Veteran broadcast team Jim Hughson and Craig Simpson are set to call the Canadiens series and select additional games from Scotiabank Arena.
From the Hockey Central Studio: Hosts Ron MacLean and David Amber anchor pre-, intermission, and post-game commentary with Sportsnet's NHL Insiders and analysts: Elliotte Friedman, Kelly Hrudey, Brian Burke, Cassie Campbell-Pascall, Colby Armstrong, Kevin Bieksa and Anthony Stewart.
'Rinkside': Reporters Kyle Bukauskas, Caroline Cameron, Shawn McKenzie and Christine Simpson share reporting duties in Toronto, while Scott Oake, Gene Principe and Harnarayan Singh deliver the latest updates from the Edmonton hub.
In Punjabi: On OMNI Television, Singh, Randip Janda, Harpreet Pandher and Gurpreet Sian deliver select Saturday night games on Hockey Night in Canada: Punjabi Edition.
With further coverage coming via the Sportsnet Radio Network, Sportsnet.ca and the Sportsnet App, below is the broadcast schedule for the first round of the Stanley Cup Playoffs:
Read More of the schedules HERE