ON THIS DAY in 1907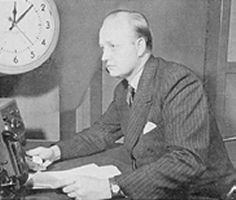 CBC radio producer & writer Andrew Allan was born in Arbroath, Scotland.
He joined the CBC in Vancouver in 1942, and from 1944-56 produced more than 400 radio dramas for the Stage series. He was also founding Artistic Director of the Shaw Festival in Niagara-on-the Lake from 1963-65. Allan died in Toronto Jan. 15 1974 at age 66.
In 1921, author Alex Haley was born in Ithaca New York. He chronicled generations of struggles and accomplishments of American blacks, including the book 'Roots' that became a monumental TV mini-series.  He died in Seattle after a heart attack Feb. 10, 1992, at age 70.
In 1932, Izzy Asper, lawyer, politician & broadcasting mogul, was born in Minnedosa, Manitoba. A specialist in tax law, Asper founded CanWest Broadcasting and independent Winnipeg TV station CKND in the 1970s, and then took over Global Broadcasting in Ontario. He died Oct. 7 2003 at age 71.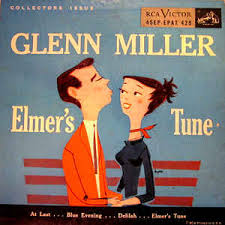 In 1941, Glenn Miller and his Orchestra recorded their soon-to-be #1 hit, Elmer's Tune, the melody written by a young mortician who worked next door to Chicago's Aragon Ballroom. Elmer Albrecht was noodling on the ballroom's piano one noon hour when bandleader Dick Jurgens heard a tune that appealed to him.  And the rest is history.
In 1951, WCBS-TV in New York City became the first station to televise a baseball game in color. And they didn't stop there. They were also the first station to broadcast two games in color, as this was doubleheader day at Ebbets Field between the Brooklyn Dodgers and the Boston Braves. (The Dodgers won the first game 8-1; the Braves took the nitecap, 8–4.)
In 1952, Hank Williams was fired from the Grand Ole Opry and told not to return until he was sober. But his addictions would kill him within 5 months.
In 1957, CBS-TV's Sunday night variety showcase, The Ed Sullivan Show featured Buddy Knox singing his two rockabilly hits, 'Party Doll' and 'Hula Love.'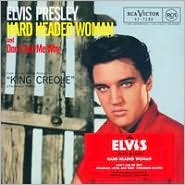 In 1958, Elvis Presley received a gold record for the hit, Hard Headed Woman. From  his movie King Creole, the song was the first rock record to sell a million.
In 1962, Neil Sedaka started a two week run at No.1 on the Billboard pop singles chart with 'Breaking Up Is Hard To Do', his first chart topper as a singer.
Also in 1962, Tony Bennett released "I Left My Heart In San Francisco," while Booker T. & the MGs released "Green Onions," and The Beach Boys released "Surfin' Safari."
In 1963, the Rolling Stones performed at Britain's National Jazz Festival near London.
Also in 1963, the folksinging Kingston Trio signed in as the "mystery guests" on CBS-TV's "What's My Line?"
In 1964, the No. 1 Billboard Pop Hit was "Everybody Loves Somebody" by  Dean Martin. The song became the theme song to NBC TV's "The Dean Martin Show" the following year.
In 1966, The Beatles arrived in Chicago to start what would be their last tour of North America. And John Lennon apologized for saying The Beatles were more popular than Jesus.
In 1969, 350 special guests were invited to see Motown Records new signings The Jackson Five play at The Daisy Club in Beverly Hills.
In 1973, rather than join Paul McCartney in traveling to Nigeria to record the band's latest album, "Band On The Run, " Henry McCullough and Denny Seiwell both quit Wings, forcing Paul, wife Linda, and Denny Laine to record the album as a trio.
In 1975, the Aerosmith album "Toys In The Attic" was certified Gold.
In 1976, Keith Moon of the Who was hospitalized after having a complete mental breakdown and trashing his room at the Fountainbleau Hotel in Miami.
In 1981, the No. 1 Billboard Pop Hit was "Endless Love" by Diana Ross & Lionel Richie. It stayed on top for nine weeks, making it the most successful duo, most successful Motown single and most successful soundtrack single of all time.
In 1982, Edmonton's newest radio station CJAX-FM signed on to 92.5 MHz with 100,000 watts. The call letters are now CKNG FM, with a branding of 92.5 The Chuck.
Also in 1982, more than a year into their Ghost in The Machine Tour, The Police performed at McGill Stadium in Montreal.
In 1984, U.S. President Ronald Reagan was preparing for his weekly radio broadcast when, during testing of the microphone, the President said of the Soviet Union, "…I have signed legislation that will outlaw Russia. We begin bombing in five minutes."  He was just jesting as he was testing. Funny, actually, that this could happen to 'Dutch' Reagan — a former radio sportscaster for WHO in Des Moines, Iowa and other radio stations — not to mention TV and film. The remark, literally, bombed … though nothing more serious happened.

Also in 1984, Ray Parker Jr. started a three week run at No.1 on the Billboard pop singles chart with the theme from the film 'Ghostbusters'. Parker was accused of plagiarizing the melody from the Huey Lewis and the News song 'I Want a New Drug', resulting in Lewis suing Parker; however the pair settled out of court in 1985.
In 1986, thanks to MTV's heavy play of reruns of their 60's TV shows on US cable, six old albums by The Monkees reappeared on the Billboard best-selling album charts.
In 1987, manicurist/commercial actress Clara Peller, semi-beloved for shouting 'Where's the beef?' in a series of Wendy's restaurant TV commercials, died at age 84.
Also in 1987, Rolling Stone magazine declared the Beatles' "Sgt. Pepper's Lonely Hearts Club Band" the best album of the last 20 years.
In 1989, three members of the L.L. Cool J crew were arrested and charged with raping a 15 year-old girl. The incident took place after a concert when the girl had won a backstage pass on a radio contest.
Also in 1989, Bruce Springsteen joined Ringo Starr onstage at a concert in New Jersey to sing four songs: "Get Back," "Long Tall Sally," "Photograph," and "With A Little Help From My Friends."
In 1991, Canadian broadcast mogul Charles Allard died at age 71. His Allarco broadcasting empire included CHQT and CITV Edmonton, Superchannel and 50% of the Family Channel.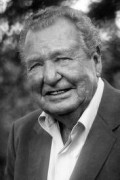 In 1995, bandleader/singer Phil Harris, a comedy contributor on radio, TV & The Jungle Book Movie, suffered heart failure and died at age 91. The Phil Harris-Alice Faye Show is acknowledged to be one of the best-written & best-performed comedy favorites from the era of Old Time Radio.
In 1996, drummer Mel Taylor of the Tacoma-based rock group The Ventures died of cancer at age 62.
In 1999, Kiss arrived on Hollywood Boulevard to unveil their star on The Walk Of Fame. The band had released more than 30 albums and sold over 80 million records world-wide.
In 2000, Madonna gave birth to a baby boy Rocco Ritchie at The Cedars-Sinai Hospital in Beverly Hills. She married the father, Guy Ritchie, four months later.
In 2001, Black Sabbath, Linkin Park, Slipknot and Marilyn Manson all appeared at the Ozzfest at the PNC Bank Arts Centre in New Jersey.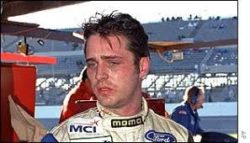 In 2002, in Kentucky Victoria (BC)-born actor Phil Harris crashed a race car into a wall at 180 mph and suffered a career-threatening spinal fracture, concussion, broken nose and other bones, as well as facial lacerations.  He made a surprisingly-quick complete recovery.
Also in 2002, Nelly and Kelly Rowland started a seven week run at No.1 on the Billboard pop singles chart with 'Dilemma.'
Still in 2002, Bruce Springsteen started a two week run at No.1 on the Billboard album chart with 'The Rising', the singers fifth US No.1.
In 2003, John Mellencamp recorded an Elvis tribute at Graceland just days before the 26th anniversary of Presley's death. Among many other songs Mellencamp sang Elvis' "That's All Right (Mama)" in the concert that was aired online.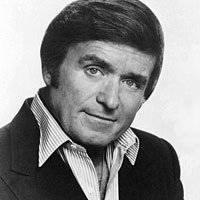 In 2006, big band singer/TV host Mike Douglas died on his 81st birthday.  He headlined one of  TV's most popular daytime entertainment-and-talk-shows from 1961 to 1982.  Bill Cosby credited Mike with discovering him.
Also in 2006, CJKC-FM Kamloops signed on as "Country 103" on 103.1 MHz. It was the third station in town owned by NL Broadcasting.
In 2010, former pitcher & radio commentator for the Pittsburgh Pirates Nellie King succumbed to Parkinson's disease at age 82. with 5,000 watts
In 2011, in a motel in Southern California, singer/songwriter and front man for the hard rock band Warrant, Jani Lane was found dead from acute alcohol poisoning at age 47.
Also in 2011, Green Day performed at the tiny Tiki Bar in Costa Mesa, Calif., to raise money for the Cystic Fibrosis Foundation.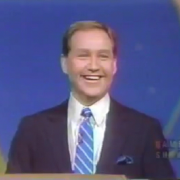 In 2012, comedian/impressionist/game show host Bill Rafferty, who hosted  Every Second Counts (1984, syndicated), Card Sharks (1986–87, syndication), and Blockbusters (1987, NBC), and who had been a Roving Reporter on NBC's Real People in the early '80's, died at age 68.
In 2013, character actor and voicist Henry Polic II, who had continuing roles in the TV series Webster, When Things Were Rotten, The Dukes, etc., lost his long battle with cancer at age 68.
In 2014, beloved comedian/actor Robin Williams, who first became nationally known when he starred in the ABC-TV sitcom Mork & Mindy, died of an apparent suicide in his northern California home at age 63.  Williams had been depressed over his case of Parkinson's Disease.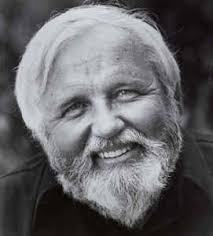 In 2016, folksinger Glenn Yarbrough, who scored hit albums and singles as a solo artist and as founding member of folk trio The Limeliters, died at home of complications from dementia at age 86.
Also in 2016, Green Day released their 'comeback' single "Bang Bang."
In 2018, the Pearl Jam: Home and Away exhibit opened at the Museum of Pop Culture in Seattle. The exhibit with more than 200 artifacts included a statue of Andrew Wood, the late singer who fronted the pre-Pearl Jam band, Mother Love Bone.
Today's Birthdays
Actress Arlene Dahl (One Life to Live, Hollywood Squares) is 96.
Songwriter/music producer Kenny Gamble (Me & Mrs. Jones, If You Don't Know Me By Now, When Will I See You Again) is 78.
Winnipeg-born bassist Jim Kale of The Guess Who is 78.
Country singer John Conley is 75.
Singer Eric Carmen is 72.
Wrestler-actor Hulk Hogan (Hogan Knows Best, Brooke Knows Best, American Gladiators) is 68.
Singer Joe Jackson is 67.
Actor Miguel A. Nunez, Jr (Joey, Tour of Duty) is 57.
Actor Lawrence Monoson (Resurrection Blvd.) is 57.
Actress Viola Davis (How to Get Away With Murder, City of Angels) is 56.
Actress Embeth Davidtz (Mad Men, Californication) is 56.
Actor Duane Martin (All of Us, Getting Personal) is 56.
Actor Joe Rogan (Fear Factor, The Joe Rogan Experience, The Man Show, UFC commentator, NewsRadio) is 54.
Actress Anna Gunn (Gracepoint, Breaking Bad, Deadwood) is 53.
Rock guitarist Charlie Sexton is 53.
Drummer Chris Dave (Mint Condition) is 53.
Actress Ashley Jensen (Accidentally on Purpose, Ugly Betty, Extras) is 52.
Rap DJ Ali Shaheed Muhammad (Lucy Pearl, A Tribe Called Quest) is 51.
Actress Lara Grice (Salem, Treme) is 50.
Actor Nigel Harman (Downton Abbey) is 48.
Model/TV hostess Carolyn Murphy (Project Runway: All Stars) is 48.
Actor Chris Messina (The Mindy Project, Damages) is 47.
Actor/voicist Roger Craig Smith (Marvel's Avengers Assemble, Sonic Boom, Regular Show) is 46.
Death Cab for Cutie frontman Ben Gibbard is 45.
Actor Will Friedle (Boy Meets World, Kim Possible) is 45.
Rapper Chris Kelly of Kris Kross is 43.
Actor Rob Kerkovich (NCIS: New Orleans, Chasing Life) is 42.
Toronto-born actor Drew Nelson (The Strain, Total Drama, Girlstuff/Boystuff) is 42. 
Guitarist Heath Fogg of Alabama Shakes is 37.
Singer J-Boog (B2K) is 36.
Rapper Asher Roth is 36.
Actress/cartoon voicist Alyson Stoner (The Suite Life of Zack & Cody, Phineas and Ferb) is 28.
.
Chart Toppers – August 11th
1946
They Say It's Wonderful – Frank Sinatra
The Gypsy – The Ink Spots
Surrender – Perry Como
New Spanish Two Step – Bob Wills
1954
Sh-Boom – The Crewcuts
The Little Shoemaker – The Gaylords
In the Chapel in the Moonlight – Kitty Kallen
One by One – Kitty Wells & Red Foley
1962
Breaking Up is Hard to Do – Neil Sedaka
The Loco-Motion – Little Eva
Ahab, the Arab – Ray Stevens
Wolverton Mountain – Claude King
1970
(They Long to Be) Close to You – Carpenters
Make It with You – Bread
Signed, Sealed, Delivered I'm Yours – Stevie Wonder
Don't Keep Me Hangin' On – Sonny James
1978
Miss You – The Rolling Stones
Three Times a Lady – Commodores
Grease – Frankie Valli
Love or Something Like It – Kenny Rogers
1986
Glory of Love – Peter Cetera
Papa Don't Preach – Madonna
Mad About You – Belinda Carlisle
Rockin' with the Rhythm of the Rain – The Judds
1995
Waterfalls – TLC
Don't Take It Personal (just one of dem days) – Monica
Kiss from a Rose – Seal
I Don't Even Know Your Name – Alan Jackson
2004
Leave (Get Out) – JoJo
Pieces of Me – Ashlee Simpson
Dip It Low – Christina Milian
Somebody – Reba McEntire
Today in Broadcast History compiled by Ron Robinson