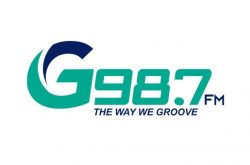 July 17, 2020
.
An Ontario court has ordered the parent company of Toronto radio station
G98.7-FM
to be sold, putting the future of the beloved station further in jeopardy.
The Caribbean Camera reports that law firm Farber & Partners Inc will conduct a sale and investment solicitation process (SISP) of Toronto-based Intercity Broadcasting Network as their court-appointed receiver.
G98.7-FM's board of directors also confirmed news of the sale on Instagram, advising supporters and listeners concerned for the station's future that "no entity or individual" apart from Farber & Partners "is authorized to coordinate and/or solicit funds" on behalf of Intercity Broadcasting Network, G98.7-FM, or the estate of late station founder and CEO Fitzroy Gordon.
Following Gordon's passing last April, G98.7-FM was placed under investigative receivership in June. The station's former chief financial officer and minority shareholder Delford Blythe alleged that the station was unable to pay its liabilities and was at risk of losing its broadcasting licence, claiming the financial troubles stemmed from Gordon's mismanagement.
Last year, The Globe and Mail reported that a court filing from Blythe pointed to the station being in "imminent peril," claiming it owed "more than $200,000 to the Canada Revenue Agency; $183,000 to the Canadian Radio-television and Telecommunications Commission, the federal regulator; and additional sums of more than $165,000 to creditors."
Read More HERE