From our friend Ron Polillo facebook page…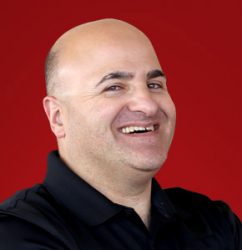 Today, I want to let you know, that after 27 plus years in PG(31 years in broadcasting) I have moved on from The Drive,The River and CKPG. I was truly blessed to enjoy so many great experiences and work with so many talented people! It's a long list of committed and passionate broadcasters!Together, we created some award winning radio and made a difference in our community! I'm very proud of that and I want to thank you each of you for making that happen! I want to thank this great city, the clients and the community for their support! Most importantly I want thank YOU, the listener!
It has been an honour and privilege to be a part of your lives for nearly three decades! I don't know what the future has in store for me and my family but I do know I want to stay in P.G.! I will continue to serve as a school Trustee for SD57, an executive board member for PG Crimestoppers, Vice President of the PG Italian Club and the other community organizations that I care deeply about! I will see you around the city and THANK YOU for the all the wonderful memories? It has been an awesome journey and I'm looking forward to beginning a new one!