Mark Hunter has been relieved of his day-to-day PD duties at Edmonton's 102.3 Now! Radio in order to concentrate on his other assignment as Senior Programmer at all Calgary and Edmonton outlets.  As well as Now! that includes Up! 99.3  Edmonton, and the Calgary twosome of Wild 95.3 and 101.5 Today Radio.  Hunter will also take under his wing other Pattison stations as assigned by Ross Winters, the Pattison Director of Programming.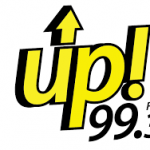 Another member of the team
Jay Stone
has given up his Calgary duties to focus on JP's Edmonton stations. And in Calgary
Jonathan Best
will relinquish his air shift as he adds program supervision at 101.5 Today Radio to the PD assignment he is already handling at Wild 95.3.  And he's advertising for his own on air replacement afternoons on the country station.
Our thanks to Connie Thiessen at Broadcast Dialogue for drawing these changes to our attention.