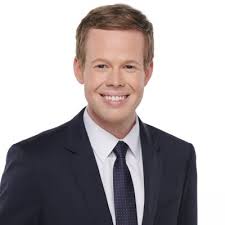 One Man's Opinion
by BMCQ
June 23, 2020
Good Afternoon,
Last evening I heard the brilliant pronouncement from Top Mensa Mayor, World Class Leader, and Financial Guru Seattle Mayor Jenny Durkan Where she stated the following "There are now too many shootings in the Seattle Capital Hill encampment, we will begin to take the area back" .
I wonder, what does she really mean by "Too many shootings" ? Is there a certain number that might be acceptable ? What do cities like Vancouver, Victoria, Seattle, Portland, San Francisco, Los Angeles, Detroit, Chicago, New York, Philadelphia, Baltimore, and so many MORE once beautiful, vibrant, cosmopolitan, important cities have in common ? Each and every one of them are and have been controlled, managed, and ruled over by Leftist, PC, SJW, Activist, Liberal Politicians who care nothing about the "Rule of Law", Safe and clean streets, fiscal responsibility, they have abandoned parks to the drug addled criminal element, pensioners/seniors are ignored and in fact disrespected, physically disabled are ignored and disrespected, young families with their puppies must navigate all parks and playgrounds watching for discarded injection needles, human feces, human urine, other human waste of various types, on a regular basis people of all ages, ethnicities, skin tones, and gender are in danger of physical assaults, muggings, and just experience anxiety because of what might be or what might happen .
Ask yourself this question, WHY have we surrendered our cities to inept, incompetent, immoral, impotent, imbecilic, individuals like Durkan, former Vancouver Mayor Mumbles Robertson, current Vancouver Mayor and Financial Genius Kennedy /Stewart, Durkan, De Blasio, Lisa Help in Victoria one of the most beautiful cities in the world which is now masquerading as a toilet, London Breed of SFO, Lori Lightfoot in Chicago who could not successfully manage a two dog "Dog Show", Garcetti of LAX, Khan in the once great London UK, and the rest mentioned and not mentioned here .
I ask you to take just one evening and make a point of watching as many newscasts as you can and watch just exactly what you see coming out of and taking place in those cities, then ask yourself this one simple two part question . Is this what we deserve? Why is it our cities controlled by Leftist Liberal Democratic Mayors and their Council ALL descending into Broken Cities that do not work in any way and they have morphed into Cesspools of Broken Humanity and Mob Rule ?
Not one of those Mayors and Councils actually serve the Tax Payer, each and every one of them are in that elected position to better their own lives, most of them have not been successful to cater too and answer to Special Interest Groups, Party Insiders, Poverty Pimps that run NGO's, and anyone else that can seize any opportunity to line their pockets with Tax Payer Cash .
We now live in a time that each and every one of the Mayors and Councils in the cities mentioned and other similar cities actually hate and disrespect that cities own Police Force, they actually see police as the enemy . How many honest. law abiding, hard working police will now because of the actions of those Mayors, Councils, Lawless special interest Groups, and Sheeple that follow those mentioned will retire early and leave those same police forces without mature leadership, without sober judgement in dangerous situations, and more ? Do any of us believe that the exodus of good hard working dedicated police and police leadership will benefit the innocent law abiding people of any given Leftist Liberal managed city ? My apologies mis- managed .
Let's also keep in mind that in cities like Vancouver, Property Tax increases between 5% and say 8% (after adds) each and every year, let me ask you, do wages and salaries of the "Great Unwashed" increase to that level each and every year ? Fairly recently my wife and I sold a home on Balsam St. in Vancouver where the property taxes climbed from about $ 7 K each year to over $ 30 K, how can that happen ? In the meantime services were cut back, parks are not mowed, flowers are not taken care of, garbage is everywhere, the streets and parks acre clogged with everything else already mentioned and there are thousands of Homeless, Drug Addled, Repeat Prolific Offenders living in each and every neighbourhood of the cities and there is no accountability for any of them . In fact we actually provide free housing, medical, dental, welfare, and all of the rest, and who do you think pays for all of that ?
As a society and media we need to ask the tough questions of those we elect to public office and the most dangerous problem we face with governance today is not necessarily uh federal leadership, it is eh uh the Leadership of our cities, the Mayors and Councils . City Mayors and councils for the most part have no ability to manage, and the media and public need to demand accountability and they need o demand results that work for the Tax Payer .
Jordan Armstrong of Global News who actually had the courage and integrity to challenge Mayor Kennedy Stewart of Vancouver when the Mayor outright lied and attempted to Blame the results of the Covid 19 Virus on at least twelve years of fiscal mismanagement by himself and former Vancouver Mayor Gregor Robertson who did absolutely nothing For the citizens/residents of Vancouver other than squander Tax Dollars and make every single mistake that a good fiscal manager would avoid .
Jordan Armstrong is a very fine example of what media should be and he displayed excellent judgement and courage to rebut the Mayor who was basically incapable explaining the true facts and Mayor Stewart actually was doing his best to mislead the "Great Unwashed' and if it was not for ONE Jordan Armstrong the citizens and tax payers of Vancouver would not know what deceit and amount of lies and misinformation that come out of Vancouver City Hall and the Vancouver Parks Board .
What Jordan Armstrong did took some courage but what he did was received well by the Citizens of Vancouver, I for one would be very impressed if more in media would take the lead of Armstrong and ask ALL Politicians regardless of what level of government or which political brand they happen to be, the ax payer and residents deserves much better .
Jordan Armstrong may face the "Glass Ceiling" as he horror of horrors happens to be a "White Male" but none the less Armstrong should be respected, he should be thanked and he should be a roll model for others in media, let's hope some will follow his lead, we would all be better off .
BMCQ