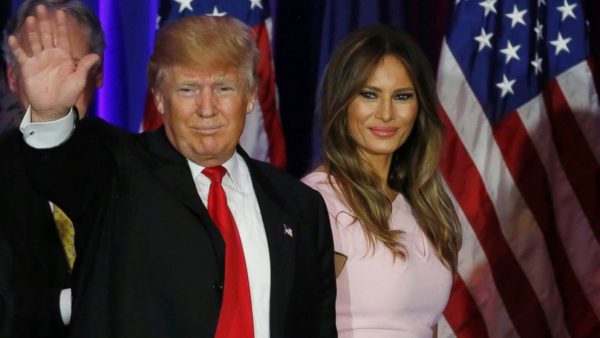 © Getty Images
.
Melania Trump will appear on CNN's weekly global town hall, "Coronavirus: Facts and Fears," on Thursday night, marking the first time the first lady has appeared on the cable news network since President Trump took office.
"Her remarks, which will be pre-recorded, are the first solo broadcast message from [Melania] Trump since the onset of the pandemic," CNN said in an announcement.
"It is anticipated she will specifically address the nation's students, most of whom have had their academic lives altered by stay-at-home orders and other precautionary health measures," according to CNN.
The network's weekly town hall on the pandemic, which debuted in March, is hosted by "AC360" anchor Anderson Cooper and CNN's chief medical correspondent, Dr. Sanjay Gupta.
Read more  HERE.