ON THIS DAY in 1866
"When You and I Were Young, Maggie," which became one of the most popular ballads in North America, was published in Indianapolis by James A. Butterfield. The song was based on a poem written by G-W Johnson in Hamilton, Ontario about 1864 as a tribute to his wife. Johnson was a schoolteacher who later taught at the University of Toronto.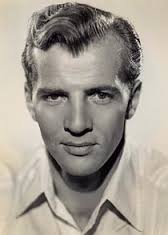 In 1909, actor Bruce Bennett was born in Tacoma.  He'd already been appearing in movies for 20 years before the TV era arrived.  He was cast repeatedly in the series Perry Mason, Science Fiction Theatre, Virginian, Tales of Wells Fargo, Ford Television Theatre, etc.  He lived to the ripe old age of 97 but died Feb. 24 2007 of complications from a broken hip.
In 1919, jazz tenor saxophonist Georgie Auld was born John Altwerger in Toronto. He played in the Artie Shaw, Jan Savitt, Benny Goodman and Bunny Berigan orchestras before heading up his own band in the mid-40's.  He was frequently heard playing in many TV orchestras.  He died Jan 8, 1990 at age 70.
In 1921, the first opera presented in its entirety over the radio was broadcast by 9ZAF in Denver, CO. The opera, "Martha", aired from the Denver Auditorium.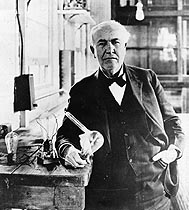 In 1926, inventor Thomas Edison spoke at a dinner for the National Electric Light Association in Atlantic City, NJ. When asked to speak into the microphone, he said, "I don't know what to say. This is the first time I ever spoke into one of these things … Good night."
In 1934, writer/journalist/broadcaster Jim Lehrer was born in Wichita.  In 1975 he was the co-founder of the PBS Newshour, originally titled The McNeil-Lehrer Report.  He became executive editor and lead news anchor for the NewsHour when Robert McNeil departed in 1995.  He was also known for his role as a debate moderator 12 times during U.S. presidential election campaigns. He authored numerous fiction and non-fiction books that drew upon his experience as a newsman, along with his interests in history and politics. He died in his sleep Jan. 23 2020 at age 85.
In 1941, the Jimmy Dorsey Orchestra backed the popular singing duo of Bob Eberly and Helen O'Connell as Decca record number 3859 turned out to be Time Was — a classic.
In 1951, Joey Ramone, leader of the punk rock group the Ramones, was born Jeffrey Hyman in Queens, New York. The Ramones had a great influence on the punk movement, beginning with their 1976 album, "Ramones." It contained such songs as "Beat on the Brat" and "Now I Want to Sniff Some Glue." The Ramones disbanded in 1996. Joey Ramone was 49 when he died of lymphoma on April 15th, 2001.

In 1953, Perry Como recorded the Rodgers & Hammerstein showtune "No Other Love" which three months later would be a #1 hit for RCA Victor.
In 1956, UK skiffle singer Lonnie Donegan opened a tour of the U.S. by appearing on NBC-TV's "The Perry Como Show," singing his Top Ten hit "Rock Island Line."
Also in 1956, Sun Records released the still-unkown Roy Orbison's first hit single, "Oobie Doobie."
In 1957, 19-year-old singer/actor Tommy Sands appeared on CBS-TV's Ed Sullivan Show where he sang his Top Five pop hit, "Teen-Age Crush." Also performing were the Glenn Miller Orchestra led by Ray McKinley, and comedians "Pigmeat" Markham and Lou Holtz.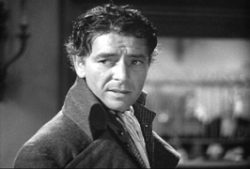 In 1958, British-born actor Ronald Colman, who starred in two radio series Favorite Story & The Halls of Ivy, as well as the TV version of Halls of Ivy, succumbed to a lung infection at age 67.
Also in 1958, the "South Pacific" soundtrack album went to #1 & stayed at the top of the charts for 31 weeks.
Still in 1958, Bobby Darin's recording of "Splish Splash" was released. It was the first recording made on eight-track tape at Atlantic Records. Darin is said to have written the song in 12 minutes.
Again in 1958, Ritchie Valens recorded "Come On, Let's Go," at his first recording session, at Gold Star Studios in Hollywood. As well, at the Capitol Tower in Los Angeles, Peggy Lee recorded her now-classic hit "Fever" with just three backup musicians, one of whom, Howard Roberts provided finger-snapping instead of playing his guitar.
In 1960, disc jockey Alan Freed (along with 8 other disc jockeys) was charged with accepting payola — money for playing records. Freed, the New York deejay who did the most to spread rock 'n' roll, was a man without a job by the time he came to trial in December, 1962. He pleaded guilty to accepting some $30,000 in bribes from six record companies; he was given a suspended sentence and a 300-dollar fine. Freed, facing new charges of tax evasion, died in January 1965 a broken man at age 42.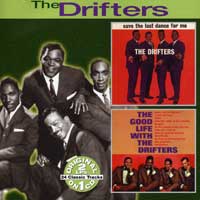 Also in 1960, at the last recording session with Ben E. King as their lead singer, the Drifters taped their first #1 pop single "Save the Last Dance For Me."
In 1961, the Everly Brothers introduced their own record label, Caliope, to discover and develop new talent, while continuing to release their own material on the Warner Bros. label.
In 1962, actress Marilyn Monroe performed her now-legendary acapella rendition of "Happy Birthday" for U.S. President John F. Kennedy, during a fund-raising birthday celebration at Madison Square Garden in New York.
In 1965, the No. 1 Billboard Pop Hit was "Ticket to Ride," by The Beatles. It was the first Beatles single to feature Paul McCartney on lead guitar.
Also in 1965, in New York City FBI agents visited the offices of Wand Records, investigating the lyrics to the song "Louie Louie" by the Seattle-area group The Kingsmen. They ultimately determined the words were just too garbled to be identified as obscene.
Still in 1965, Roger Miller was awarded a Gold Record for his hit, 'King of the Road.' The song was Miller's biggest hit single. It got to number four (3/20/65) on the pop charts and stayed in the Top 100 for 12 weeks. It was a number one country music hit (3/27/65) as well.

In 1966, country music came to New York's Carnegie Hall. Eddy Arnold made his debut at the prestigious venue with a 19-piece orchestra and an array of popular country artists.
Also in 1966, The Grateful Dead had their performance debut at San Francisco's Avalon Ballroom.
In 1967, The Fifth Dimension headlined CBS-TV's Ed Sullivan Show singing "On Broadway" & "Stoned Soul Picnic."  Also appearing were singer Jane Morgan, and comedians Joan Rivers and Morey Amsterdam.
Also in 1967, The Beatles held a press party at manager's Brian Epstein's house in London for the launch of their 'Sgt Pepper's' album. Linda Eastman, Paul's future wife, was hired as the press photographer.
In 1968, at the 20th Emmy Awards, top honours went to Get Smart, Mission Impossible & best actress Barbara Bain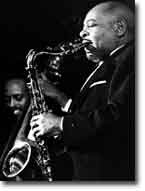 In 1969, jazz saxophonist Coleman Hawkins died in New York of bronchial pneumonia at age 69. A master of the tenor saxophone during his 40-year career, Hawkins is credited with making it a prominent solo jazz instrument in the late '20s. Hawkins will always be associated with the tune "Body and Soul," which he first recorded in 1939.
Also in 1969, "Get Back" by The Beatles' was certified to be a Gold Record.
In 1973, Stevie Wonder moved to the number one position on the Billboard pop music chart with You are the Sunshine of My Life. It was the third number one song for Wonder, following earlier successes with Fingertips – Pt 2 (8/10/63) and Superstition (1/27/73). He would have seven more number one hits between 1973 and 1987.
Also in 1973, the novelty folk hit  "Daisy A Day" by Jud Strunk hit #14 on the charts.
Still in 1973, Columbia Records released Paul Simon's soon-to-be-top-10-hit "Kodachrome."

In 1975, at the 27th Emmy Awards, top honors went to the Mary Tyler Moore Show, best actor Robert Blake (Baretta) & best actress Jean Marsh (Upstairs Downstairs.)
Also in 1975, The Eagles released what would soon be their second #1 pop single "One Of These Nights" on the Asylum label.
In 1976, the Rolling Stones' Keith Richards fell asleep at the wheel and crashed his car into a highway divider north of London. Following a police search of the vehicle Richards was charged with possession of cocaine and marijuana.
In 1979, the hit song "In The Navy" by the Village People rose to #3. And on the Billboard album chart Supertramp rose to No. 1 with 'Breakfast In America.'
In 1984, the Cars released the single "Magic" which would peak at #12 on the pop charts.
In 1985, NBC-TV celebrated the 50th anniversary of Harlem's legendary Apollo Theater with the 2-hour special "Motown Returns To The Apollo."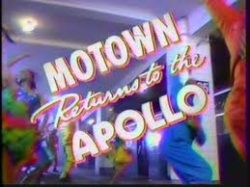 Bill Cosby as host introduced performances by James Brown, the Cadillacs, Joe Cocker, the Commodores, Sammy Davis Jr., the Drifters, the Four Tops, Al Green, Thelma Houston, Chuck Jackson, Patti Labelle, Little Richard, the Manhattans, Marilyn McCoo, Wilson Pickett, Billy Preston, Lou Rawls, Martha Reeves, Smokey Robinson, Diana Ross, Mavis Staples, Rod Stewart, the Temptations, Sarah Vaughn, Mary Wells, and Stevie Wonder.
In 1986, Kenny Rogers, Bryan Adams, Loverboy and Sheena Easton performed at an Expo 86 gala concert in Vancouver. Guests of honour at the 86-dollar-a-seat event werePrince Charles and Princess Diana. Adams gave his 100-thousand-dollar fee to charity.
Also in 1986, rockabilly singer Hasil Adkins, known to his fans as "The Haze," began serving a six-month jail sentence in West Virginia for illegal possession of a shotgun. In the 1950's, Adkins recorded such songs as "Chicken Walk" and "She Said," which now are considered rockabilly classics. The Cramps' 1980's remake of "She Said" revived Hasil Adkins' career.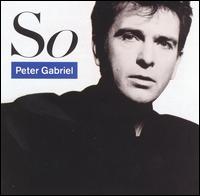 Still in 1986, Peter Gabriel released his seventh album "So."
In 1987, Rita Marley was ousted as executor of her late husband Bob Marley's will by a Jamaican court. The surviving members of Marley's band, the Wailers, sought an investigation of the reggae star's estate.
Also in 1987, Canadian rocker Bryan Adams had a Billboard #1 hit with Heat of the Night.
In 1988, for the fifth time in 12 months James Brown found himself in police custody, after a high speed chase near his home. He was charged with assault, resisting arrest and being in charge of illegal weapons. He was later sentenced to serve 6 years in prison.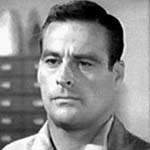 In 1989, actor Robert Webber, featured as Alex in TV's Moonlighting, and seen in scores of episodic guest roles, died at age 64, a victim of ALS (Lou Gehrig's disease).
Also in 1989, Sue Ellen Ewing, as portrayed by actress Linda Gray, made her last appearance on CBS-TV's prime time soap series "Dallas."
In 1990, five weeks after debuting at No. 39 on Billboard's Hot 100 chart, Madonna's "Vogue," originally slated to be a "B" side for her single "Keep It Together," moved into the No. 1 spot where it remained for three weeks.
In 1991, singer Odia Coates died of breast cancer at age 49. She's best known for dueting with Paul Anka on four of his hits in 1974 and '75, including "(You're) Having My Baby."
In 1992, US Vice President Dan Quayle created a widespread controversy by citing the CBS-TV character Murphy Brown, who had become an unmarried mother, as a poor example of family values.

In 1994, Henry Morgan, who was Peck's Bad Boy of bigtime radio, and a regular panelist on TV's To Tell the Truth, succumbed to lung cancer at age 79.
Also in 1994, the final episode of LA Law aired on NBC, after a wildly successful 8 year run.
Still in 1994, an acoustic guitar previously owned by David Bowie, Paul McCartney andGeorge Michael sold for a record 300-thousand dollars at a charity auction in London.
In 1995, Keith Spicer, head of the Canadian Radio-television and Telecommunications Commission, urged Canada to allow telephone and cable-television companies to compete head on.  CRTC chairman Spicer said, 'We've received a clear message that consumers want a greater choice.'
In 1996, the final episode of "Murder, She Wrote" aired on CBS.
Also in 1996, former baseball infielder/actor John Berardino succumbed to pancreatic cancer at age 79. Besides his many bigscreen parts he scored feature roles in TV's 'General Hospital' and I' Led Three Lives,' plus numerous guest star appearances.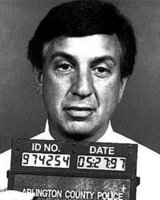 In 1997, sportscaster Marv Albert was charged with biting a woman in an Arlington, Va., hotel room as many as 15 times and forcing her to perform oral sex. (Albert denied the charges, but at trial, ended up pleading guilty to assault and battery; he served no jail time.)
In 1998, U-2's Bono and The Edge appeared at a Belfast concert in support of a Northern Ireland peace accord. They joined the Northern Irish punk band Ash to perform several songs, including the Beatles' "Don't Let Me Down."
Also in 1998, Sonny & Cher were back together briefly to help unveil their star on the Hollywood Walk of Fame.
In 1999, Rosie O'Donnell and Tom Selleck got into an uncomfortable verbal conflict with their wildly opposing views of gun control, during Selleck's appearance on Rosie's syndicated TV talk show.
In 2000, Toby Keith performed his single "Country Comes to Town," during his appearance on CBS' two-hour, made-for-TV movie, "The Dukes of Hazzard: Hazzard in Hollywood." The telefilm starred original Dukes John Schneider and Tom Wopat.
 Again in 2000, the folksinging trio Peter, Paul & Mary celebrated their 40th anniversary by kicking off a U.S. tour with the first of three nights in Las Vegas.
Still in 2000, three ex-members of the Dead Kennedys were awarded approximately $220,000 in damages after a San Francisco jury found that band leader Jello Biafra (real name Eric Reed Boucher) failed to pay them back royalties or to promote their catalog.
In 2001, jazz and cabaret singer Susannah McCorkle jumped to her death from her Manhattan apartment. McCorkle, who was 55, was considered one of the finest jazz-pop singers in the U-S for her club and concert hall appearances.
In 2002, the conclusion of "Survivor: Marquesas" was aired by CBS. The show, the fourth "Survivor" series (hosted by Jeff Probst), was filmed in the South Pacific's Marquesas Islands.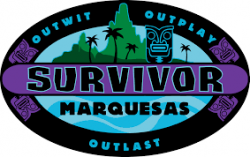 In 2004, the California band Incubus guested on CBS` Late Show With David Letterman and performed "Talk Shows on Mute."
In 2006, UK singer Freddie Garrity, leader of Freddie and the Dreamers (1963's I'm Telling You Now), lost his battle with emphysema and died at age 69.
In 2007, lawyers for Michael Jackson dropped an effort to block an auction of the star's personal belongings and other Jackson family items, after a failed business venture wound up in bankruptcy court.
In 2008, Montreal-born singer/actor Jack Duffy, a busy member of CBC TV's Toronto-based performing family in the 1950's and 60's, and for 11 years a co-star of syndicated TV's Party Game out of CHCH Hamilton, died at age 82.
In 2009, Pearl Jam guitarist Mike McCready played "The Star-Spangled Banner" at the Seattle Mariners' home game against the LA Angels of Anaheim. McCready's performance took place in conjunction with the Crohn's and Colitis Foundation of America Night at Safeco Field. McCready is a long-time sufferer of Crohn's disease.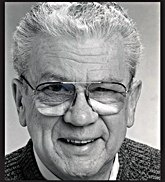 In 2010, longtime Seattle radio host Bob Liddle died of natural causes at age 88.  He will be best remembered for his 45 years at nostalgia-formatted KIXI radio, where he served as Program Director for about a quarter-century.
Also in 2010, Bret Michaels of the band Poison guested on The Oprah Winfrey Show live via satellite. The frontman and reality TV star talked about his near-fatal brain hemorrhage (the previous month) and the associated difficulties he'd suffered. Just a few days later, Michaels had what doctors call a "warning stroke." They also found a hole in Michaels heart (which they said was treatable and unrelated to his previous condition).
In 2011, the Hollywood Walk of Fame unveiled its latest star, honoring legendary R & B singer Chaka Khan.
In 2012, Rolling Stones frontman Mick Jagger hosted and later sang on the final episode of Saturday Night Live's 37th season. It was Mick's first time as host of the NBC comedy and his third appearance as the musical guest.
In 2013,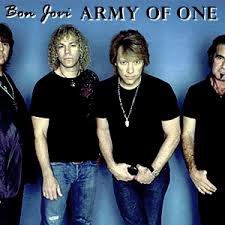 Bon Jovi's "Army Of One" was used as the theme song for the Discovery Channel's seven-part "North America" series.
In 2016, Toronto-born newly retired TV newsman and 60 Minutes correspondent Morley Safer died at age 84. During his lengthy career he brought the horrors of the Vietnam War into American living rooms in the 1960s, and was a mainstay of the CBS newsmagazine "60 Minutes" for almost five decades.
Also in 2016, Vancouver-raised actor Alan Young, fondly remembered as Wilbur the featured human in the early talking horse (mostly CBS) TV show Mr. Ed (1961-66), died at age 96.  He got his start in Vancouver radio of the 1930's , including the CBC comedy series Stag Party, moving first to Toronto and then L.A. where he starred in several national radio & TV series under his own name.
In 2018, the 1965 Fender Telecaster Bob Dylan used during his first electric tour (owned at the time by The Band's Robbie Robertson) sold for US$490,000 as part of Julien's Auctions' Music Icons sale.
Also in 2018, Sir Elton John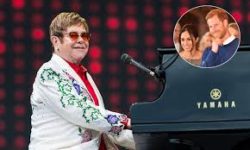 performed during the reception that followed Britain's Royal Wedding of Prince Harry and Meghan Markle.
In 2019, 96-year-old Norman Lear, the revered father of modern sitcoms, gave a series of interviews discussing comedy and human nature on the eve of ABC's live re-creation of two of his iconic shows "All in the Family" and "The Jeffersons."
.
Today's Birthdays:  
Actor Trevor Peacock (The Vicar of Dibley) is 89.
Former actor/TV host David Hartman (Good Morning America, Lucas Tanner, The Virginian) is 85.
Toronto-born actor Stephen Young (Traders, Foreign Affairs, Judd for the Defense, Seaway) is 81.
Actress Nancy Kwan (Noble House) is 81.
Musician Pete Townshend (The Who) is 75.
Veteran Vancouver talent manager Bruce Allen is 75. 
Singer-actress-model Grace Jones (Wolf Girl, Further Tales of the City) is 72.
Singer-bassist Dusty Hill of ZZ Top is 71.
Drummer Phil Rudd of AC/DC is 66.
Actor Steven Ford (Secret Service, Young & the Restless) is 64.
Actress Toni Lewis (Homicide, Oz, 10-8: Officers on Duty, As the World Turns) is 60.
Former "Entertainment Tonight" correspondent Jann Carl is 60.
Guitarist Iain Harvie of Del Amitri is 58
Spokane-born actor Tim Waldrip (American Dream, Loving) is 56.
Actor Sean Whalen (The Bold & the Beautiful) is 56.
Actress/voicist Maile Flanagan (Lab Rats, Pig Goat Banana Cricket) is 55.
Actress Polly Walker (Mr. Selfridge, Caprica, Cane, Rome, State of Play) is 54.
Actress Geraldine Somerville (Prime Suspect) is 53.
Model/actress Alison Elliott (Living Dolls, Buccaneers, Terriers) is 50.
Vancouver-born actor Jason Gray-Stanford (Republic of Doyle, Monk, Sherlock Holmes in the 22nd Century) is 50.
Singer Jenny Berggren of Ace of Base is 48.
Toronto-born TV personality/food writer Gail Simmons (Top Chef) is 44.
TV personality Kim Zolciak-Biermann (The Real Housewives of Atlanta) is 42.
Actress Bérénice Marlohe (The Spoils Before Dying) is 41.
Country music singer Shooter Jennings is 41.
Actor Drew Fuller (Army Wives, Charmed) is 40.
Actress Calico Cooper (Bloomers) is 39.
Comedian Michael Che (Saturday Night Live) is 37.
Guitarist Tim McTague of Underoath is 37.
Guitarist James Richardson of MGMT is 37.
Actress Catherine Haena Kim (Mistresses) is 35.
Actor Eric Lloyd (Jesse, Laurie Hill) is 34.
Actor Gaelan Connell (Level Up) is 31.
UK actress Eleanor Tomlinson (The White Queen) is 28.
Singer/ songwriter Sam Smith is 28.
Actor William Shewfelt (Power Rangers Ninja Steel) is 25.
Nanaimo-born actress Sarah Grey (The Wrong Girl, Legends of Tomorrow) is 24.
Actor Nolan Lyons (Boardwalk Empire) is 19.
Chart Toppers – May 19
1947
Mam'selle – Art Lund
Linda – Buddy Clark with the Ray Noble Orchestra
My Adobe Hacienda – Eddy Howard
New Jolie Blonde (New Pretty Blonde) – Red Foley
1956
Heartbreak Hotel (facts)/I Was the One – Elvis Presley
The Wayward Wind – Gogi Grant
I'm in Love Again – Fats Domino
Blue Suede Shoes – Carl Perkins
1965
Mrs. Brown You've Got a Lovely Daughter – Herman's Hermits
Count Me In – Gary Lewis & The Playboys
Ticket to Ride – The Beatles
Girl on the Billboard – Del Reeves
1974
The Streak – Ray Stevens
Dancing Machine – The Jackson 5
The Entertainer – Marvin Hamlisch
Country Bumpkin – Cal Smith
1983
Beat It – Michael Jackson
Let's Dance – David Bowie
Overkill – Men at Work
Whatever Happened to Old Fashioned Love – B.J. Thomas
1992
Jump – Kris Kross
My Lovin' (You're Never Gonna Get It) – En Vogue
Live and Learn – Joe Public
Neon Moon – Brooks & Dunn
2001
Survivor – Destiny's Child
Hanging by a Moment – Lifehouse
Lady Marmalade – Christina Aguilera, Lil' Kim & Pink
Ain't Nothing 'bout You – Brooks & Dunn
2010
OMG – Usher featuring will.i.am
Nothin' On You – B.o.B featuring Bruno Mars
Rude Boy – Rihanna
Gimmie That Girl – Joe Nichols