Veteran TV host once left 'indifferent' by the Queen's visit, dead at 89
Joyce Davidson-Suskind was a pioneering female broadcaster and television personality with a long career on both sides of the border, thanks to an offhand remark she made about Queen Elizabeth.
"She (Joyce) was an original feminist at a time when you had to careful in the '50s, '60s and '70s about how you approached that issue. She was passionately behind the women's movement at all stages and particularly in her own industry," recalled younger brother Brian Brock.
Davidson, who was born in Saskatoon, Sask. in 1931, died on May 7 at age 89 at Meighen Manor, where at least 42 residents have died during the COVID-19 outbreak.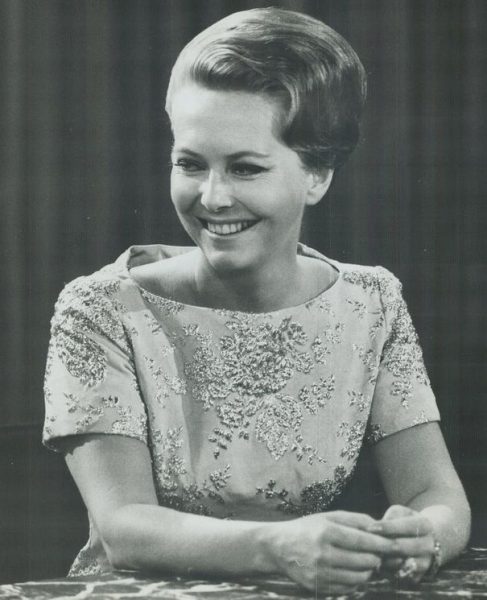 .
Her decades-long career, which began on a cooking show on Hamilton's CHCH in 1954, included her own daytime talk show, CFTO-TV's "The Joyce Davidson Show."
But it was an on-air remark during a 1959 guest appearance on NBC's "Today" in which she said she was "indifferent" to an upcoming visit by the Queen to Canada that cost her a high-profile job as a presenter and interviewer on "Tabloid," a CBC evening news and entertainment show.
Brock said the remark led to sponsors threatening to boycott the show and royalist Canadians picketing the Rosedale home where she lived with her two daughters Shelley and Constance. After three seasons with the show, Davidson soon resigned from the show and looked southward.
In an August 1960 Chatelaine magazine interview with journalist/activist June Callwood — a lifelong friend — entitled "Must I Leave Canada?" Davidson lamented the controversy and her choice of words.
Davidson had already had a taste of success in the U.S., doing live commercials on "The Jack Benny Show" and "The George Gobel Show." She moved to the U.S. where she co-hosted "PM East/PM West," a late-night talk show out of New York City, from 1961 to 1962 alongside Mike Wallace, who would later go on to become one of the original correspondents of the famed news magazine "60 Minutes."
Read the rest of the story  HERE  at the 

website