Insights on Radio trending January to March 2020
(PPM data: Dec 30 – March 30, 2020)
courtesy Radio Connects website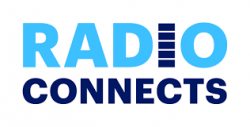 • Despite major disruptions in patterns of media
consumption, Radio has experienced less than a 5% drop
in weekly reach against Adults 25-54 since January 2020.
• A25-54 experienced less than a 4% dip in AMA, while time
spent listening has increased 1.2%.
• Between Feb 24th – March 30th, listening to AM/FM Radio
at home increased 29%.
• During week of March 23, at home listening represented over
half of A25-54 AMA.
• Streaming AM/FM Radio represents 19% of tuning for
A25-54, which is an increase of 72%, up from 11% in
January.
• Not surprisingly, news/talk formats are seeing a marked
increase in tuning.
MUCH MORE DATA IS AVAILABLE  HERE  AT THE RADIO CONNECTS WEBSITE