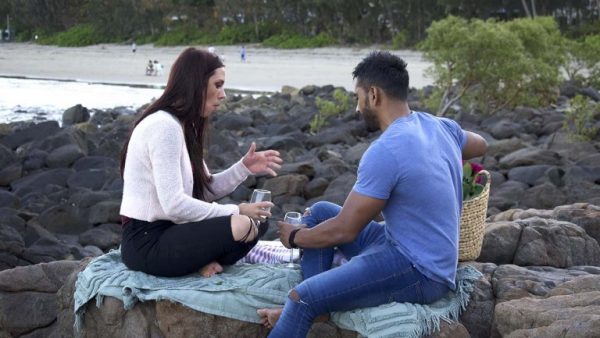 Over the first three episodes of its current season, TLC's 90 Day Fiancé: Before the 90 Days was averaging 2.76 million viewers on Sunday nights.

In the four subsequent episodes —  the first of which coincides with the early widespread stay-home mandates during the novel coronavirus pandemic — the show has averaged 3.37 million viewers, a growth of 22 percent. The April 12 edition clocked in at 3.5 million viewers, out-drawing everything on cable that day.

TV usage has surged during the coronavirus quarantines, with millions more potential viewers at home than would be under normal circumstances. While numbers have leveled off some after an initial surge, total TV usage is still up by more than 25 percent compared to the first week of March, before stay-home orders went into effect in much of the U.S.

The larger viewer pool has led to increased ratings across the TV landscape, from network evening news to Netflix. Specialized cable networks have seen their audiences surge as well, with a number of them experiencing double-digit growth in recent weeks.

90 Day Fiancé: Before the 90 Days has grown its audience every week it's been on this season and is on pace to be the most-watched season of any show in the franchise, thanks in no small part to the jump in viewers the past four weeks. It's indicative of the viewer rise across niche networks, from its Discovery stablemates Food Network and HGTV to kid-focused channels like Nickelodeon and Disney Channel. Below is a snapshot of how several networks are performing in recent weeks.

Comfort Food

From March 16-April 7, ratings for Food Network were up 19 percent vs. the same time a year ago in the network's key demo of adults 25-54, and up 27 percent vs. the previous weeks.

Read more HERE.