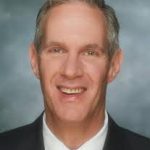 Longtime radio man Smokey Rivers (pictured left) is out as PD at Seattle's The Sound 94.1, which has made great strides in the ratings this past year with its soft favorites format, and Delilah as a daytime presence.  Smokey was caught in the most recent round of cuts at Entercom stations nationwide.
Also with Entercom, onetime KMPS PD Kenny Jay has been turfed from his programming position at Ctry US99 in Chicago.  And former Danny Bonaduce Show producer at KZOK Ryan Gibbons has been laid off as a morning show producer in Milwaukee.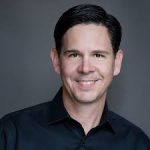 Seattle radio and TV host Scott Carty (right) took to Facebook to announce he had left his position at Spirit 105.3 KCMS, "choosing to move forward to other opportunities." He was morning host at KCMS for over a year beginning in September 2018, moving to afternoon drive last November.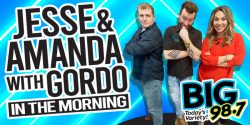 On a more positive note, former producer Gordon Hultengren of KISS FM 106.1 has signed on as Executive Producer and co-host of the morning show at BIG 98.7 in Fargo North Dakota (left).  He had until recently been producing and co-hosting mornings with Carla Marie and Anthony at KISS.
KISW-FM 99.9 Seattle has laid off weekend part-time air personality Joe Jeetz Reder,who had been with the station for 15 months. .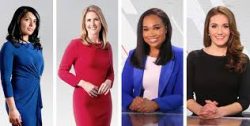 Bell Media has named Reshmi Nair, Heather Butts, Lindsay Hamilton and Kayla Grey as the new hosts behind 'Daily Essentials' Canadian content for the new short-form Quibi streaming service.   Butts will host Newsday by CTV News,  Nair will anchor its Newsnight counterpart, and the other two will serve up TSN sports content.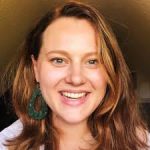 Former print journalist Maggie Parkhill (left) has been hired by CTV News as an overnight digital producer. The Kitchener Ont. native has been a copy editor with Postmedia since 2018, working on papers including the Ottawa Citizen, Calgary Herald and Vancouver Sun.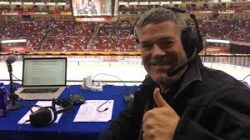 Vancouver Canucks P.A. announcer Al Murdoch is cheering up fans by live-streaming goal announcements from home during the current pandemic sports shutdown.  He is calling virtual goals every day, using the players suggested online by Canuck fans.