Network accused in lawsuit of 'bullying' Kentucky teen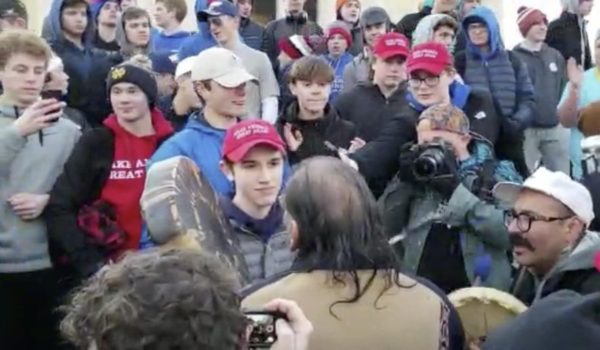 .
CNN agreed Tuesday to settle for an undisclosed amount a $275 million lawsuit filed by Covington Catholic student Nicholas Sandmann over the network's coverage of his viral encounter with an elderly Native American activist.
A CNN spokesman confirmed to The Washington Times that a settlement had been reached, but offered no details. The amount was not disclosed in federal court in Covington, Kentucky, according to Fox19 in Cincinnati.
The teen's family filed lawsuits against CNN, NBCUniversal and the Washington Post over reporting on the January 2019 incident in which Nicholas  was filmed standing face-to-face with Omaha elder Nathan Phillips as he played a drum on the steps of the Lincoln Memorial.
Sandmann attorney Todd V. McMurtry declined to comment on the settlement with CNN, but said attorneys agreed in a conference with the judge to "proceed with haste" in bringing in as many as 12 additional media outlets as defendants.
"The case against NBC and the Washington Post continues, and there are a number of additional defendants that we will be suing over the next 30 to 60 days," said Mr. McMurtry, adding, "The defendants are those that republished Nathan Phillips's false statements."
Read more  HERE.