Terry Dimonte loves Christmas, and I love doing a podcast with him to discuss… whatever. Sometimes we talk about radio, and other times it's just life. This year it was a lot of the latter. So many of the things we spoke about can be found on the blog page here. http://bit.ly/2MtOmfN
We talked about Terry's move to Griffintown in Montreal which was a big mistake. This led to conversations about the poor designs of all cities including Montreal and Winnipeg. And we shifted our attention to politics and talked about the recent Canadian election and then it all devolved into how i believe people are troubled. Special thanks to my son Andrew who came on the show for a few minutes. We used the audio without his permission but this will ensure that his college fund stays afloat.
At this point, I would like to wish everyone a very Merry Christmas, including our producer Evan Surminski who puts these thing together every week. Also to Rick Clement who has been interning on the show for the last 5 weeks.
…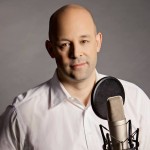 Matt Cundill works with radio groups on digital strategies and talent coaching. He recently started the Sound Off Podcast: The Podcast about Broadcast"
E-mail Matt: [email protected]
Twitter: @mattcundill
" The Sound Off Podcast is committed to helping broadcasters find their way through the digital revolution. "