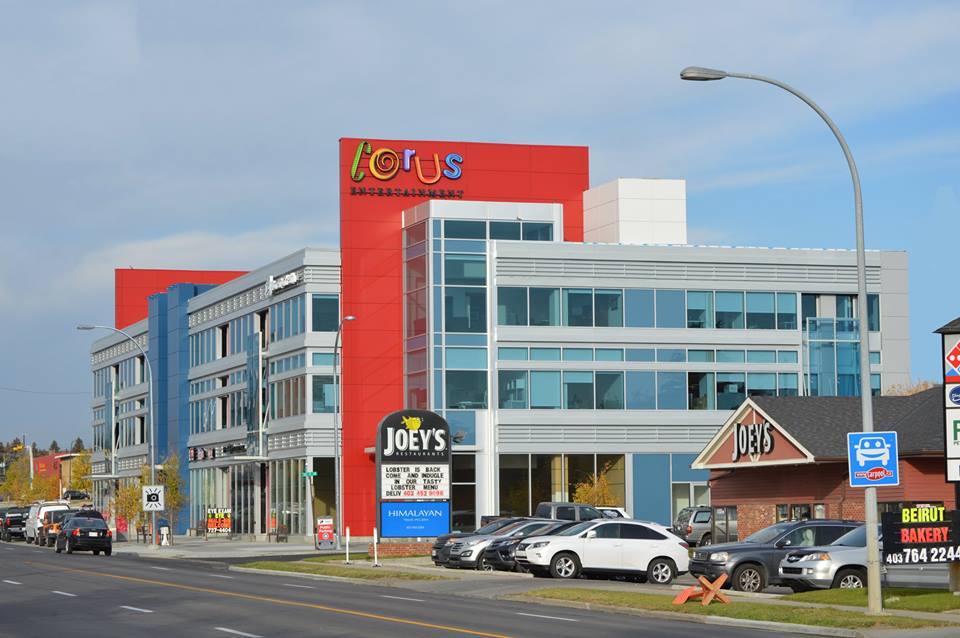 By Greg Landgraf
Director of Engineering
Western Region – Corus Radio
Based in Calgary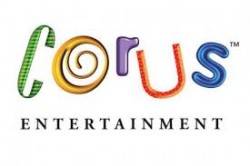 November the 5th, 2015
Corus Radio Calgary's long road to a new home started July 11, 2012 at 1:12 in the afternoon. This was the date and time that Shaw Court in Calgary experienced an electrical transformer explosion and resultant fire. The building was evacuated as fire suppression systems doused the 13 story building with thousands of gallons of water. This fire and evacuation affected Corus Radio Calgary in a most profound way, as the offices and studios of AM770, Country105 and Q107 Calgary were located in this now crippled building.
Following a flurry of technical activities to return the three stations to air, we went to work by first establishing temporary programming remotely, immediately after the incident; and second building temporary facilities, in downtown Calgary at Eau Claire Market, to remain on the air and in business. We ended up calling Eau Claire Market our home for almost three years… much longer than first anticipated.
.
During the first year of our stay at Eau Claire, one thing became clear. We were not moving back to Shaw Court due to the fact their restoration plans did not include space for us. At this point we set out to find a new permanent home. During our search, which included very specific criteria; we came across a new building under construction. It was located at the corner of 17th Ave and 33rd St. SW in the Shaganappi area of Calgary. With criteria met and lease details worked out, which included naming rights of the building; we secured a location to build our new state of the art radio facility.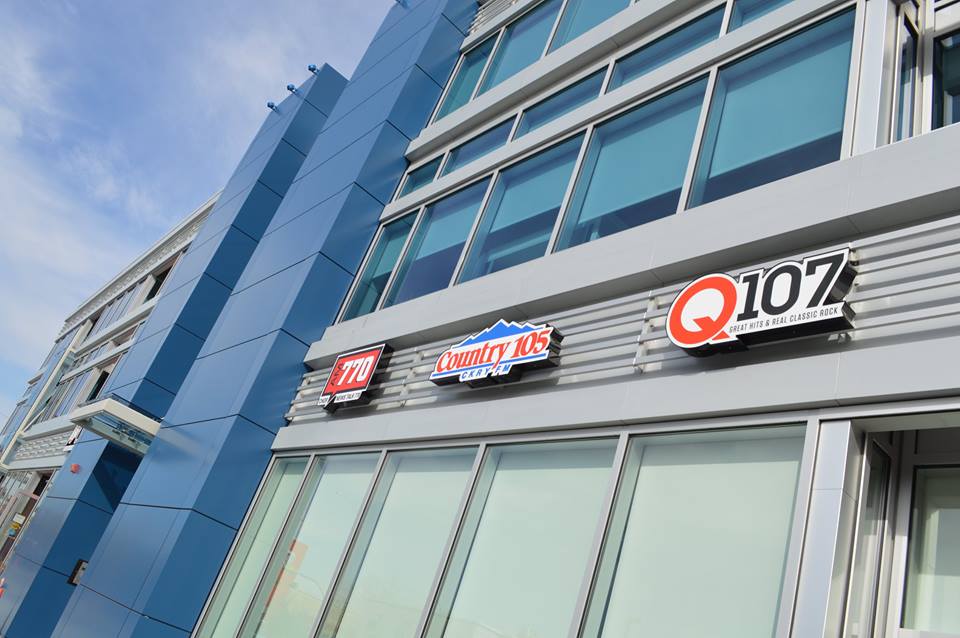 With our heads full of what we needed and what we would like to see in our new digs, we engaged KARo Group Inc. as our Designer and Architect. To the delight of everyone involved and after months of detail oriented and painstaking design and re-design, a plan was developed for our new home. An important piece of that plan was establishing a name for the building, and with a handful of options on the table "Corus Centre" stood out as the obvious choice.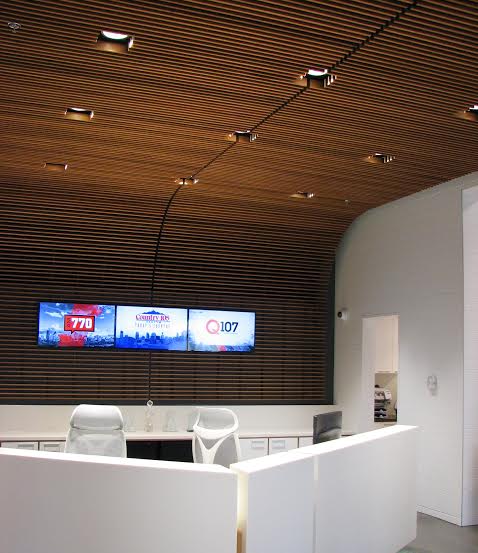 The design of the facility incorporates two levels. There is a main floor (street) level that includes the reception area, a boardroom, a teleconference room and staircase to the second level; it also features a street front studio, bookable by any of the three station brands.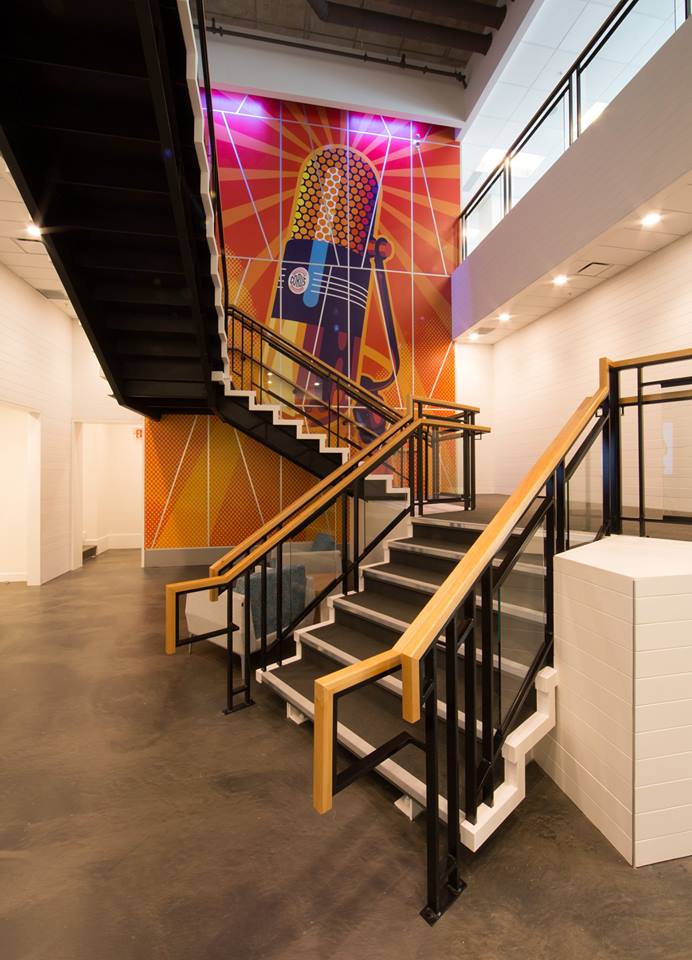 The second level is home to the broadcast technical areas, on-air, production, news, programming and administrative activities.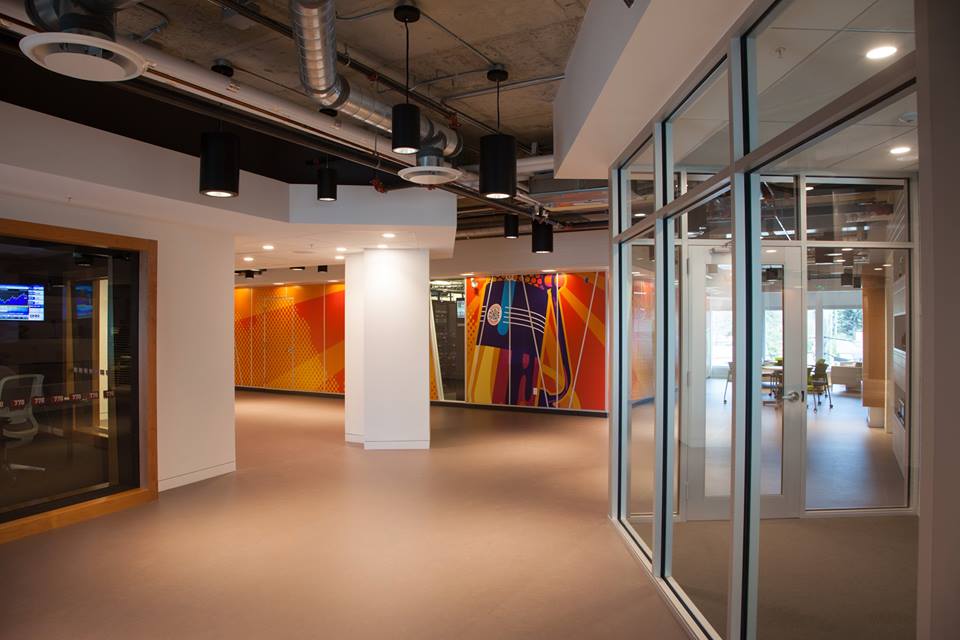 The on-air, production and recording control rooms and studios are traditional room within room design for acoustic isolation. These rooms also incorporate non-parallel wall and angled glass construction, with careful design considerations to provide the desired acoustic properties and performance.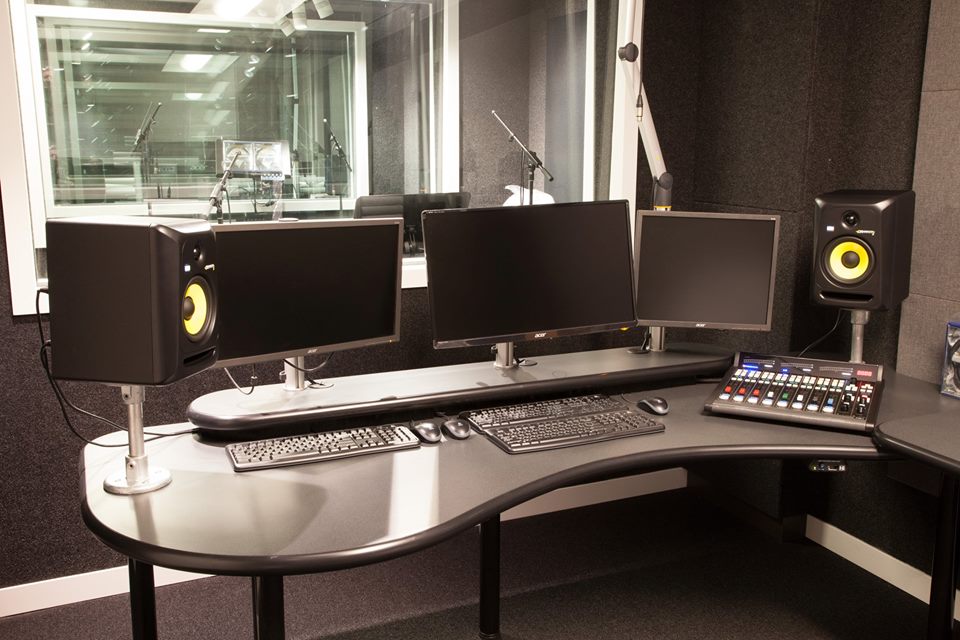 Construction of Corus Radio Calgary's new space commenced on January 15, 2015, with Cougar Contractors Ltd. as the general contractor. We had worked with Cougar in the past (Shaw Court studios and offices) and were impressed with their work and understanding of radio studio design and construction.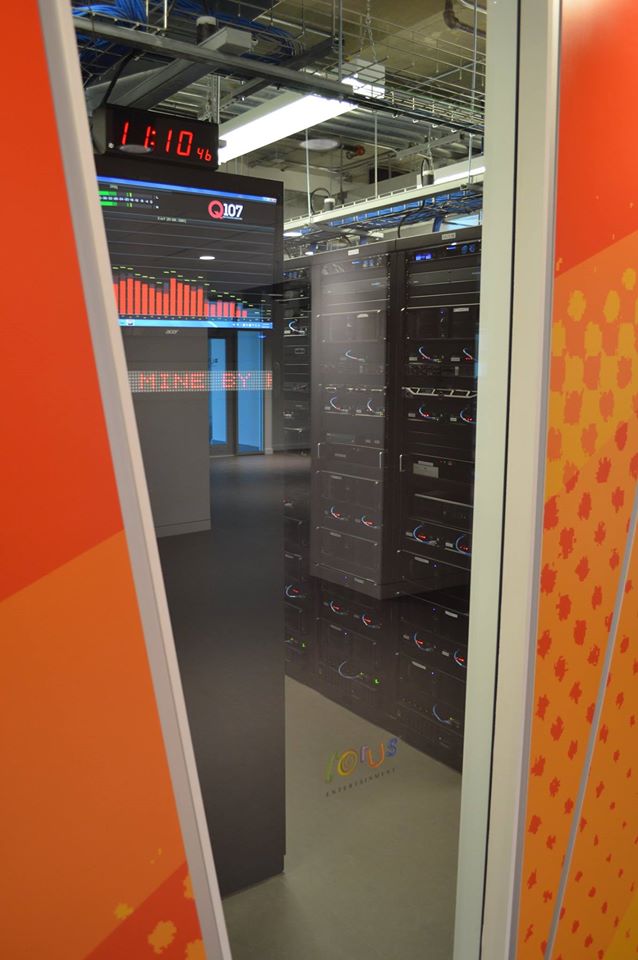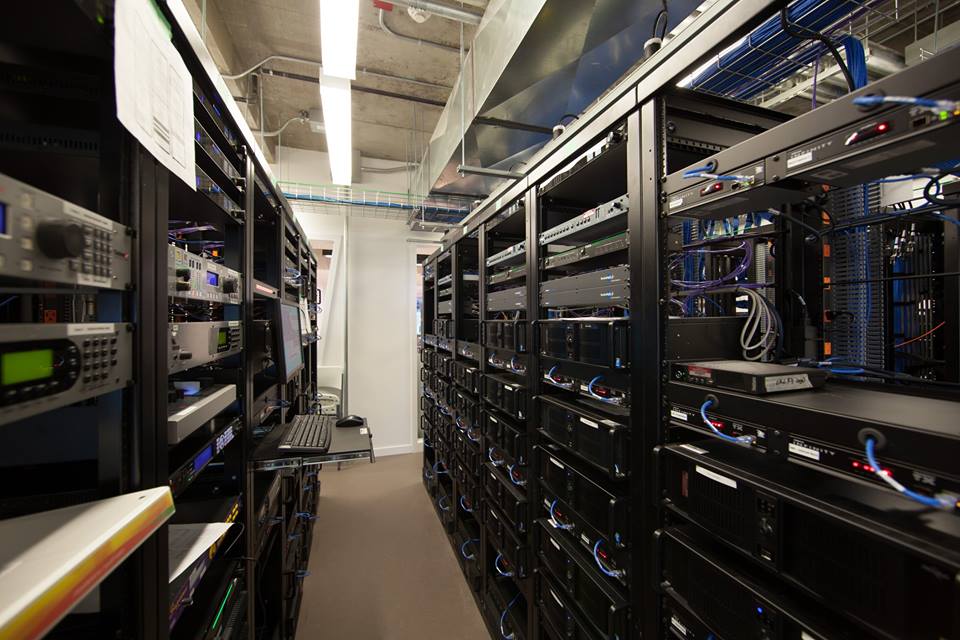 On the technical side of things, Corus Centre is an AoIP (Audio over IP) facility, with a fully digital main air chain and analog backup. The Wheatstone Wheatnet AoIP system was chosen due to its incredible power, redundancy and scalability. Control surfaces in the main MCRs and street front studio are Wheatstone LX series. Production and general purpose studios are either Wheatstone L-12 or L-8 control surfaces, and the newsroom is populated with Wheatstone 4 channel Sideboards, at all workstations. Automation is MediaTouch, phone call editing is VoxPro, news workstations are Burli, production is ProTools and broadcast phones are Telos VX. KVM duties are handled by a large Adder Infinity system, that makes it possible to control any broadcast computer or control surface, from anywhere in the studio block, central rack room or via off site remote control. Feeds to transmitter sites are accomplished with traditional microwave STL systems and are backed by satellite and IP audio redundancy, on all stations. A 230 kW generator is in place to ensure uninterrupted power during electrical utility failures.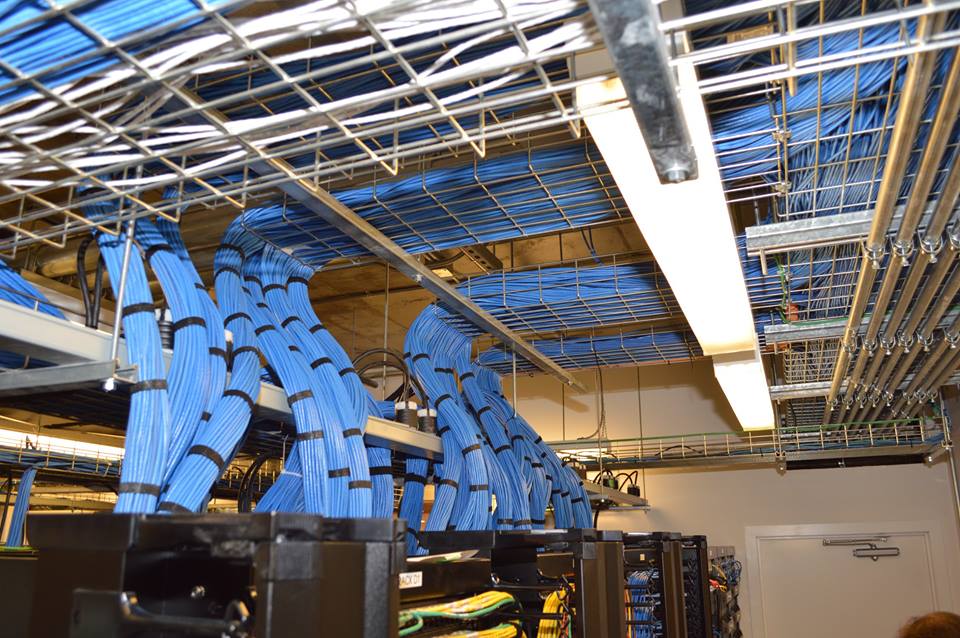 Technical integration services were provided by GS Broadcast Technical Services Ltd. and others involved on the technical side were Ron Paley Broadcast, RVA Canada Ltd., Oakwood Broadcast, Wheatstone Corporation, The Telos Alliance, and TaylorMade Radio.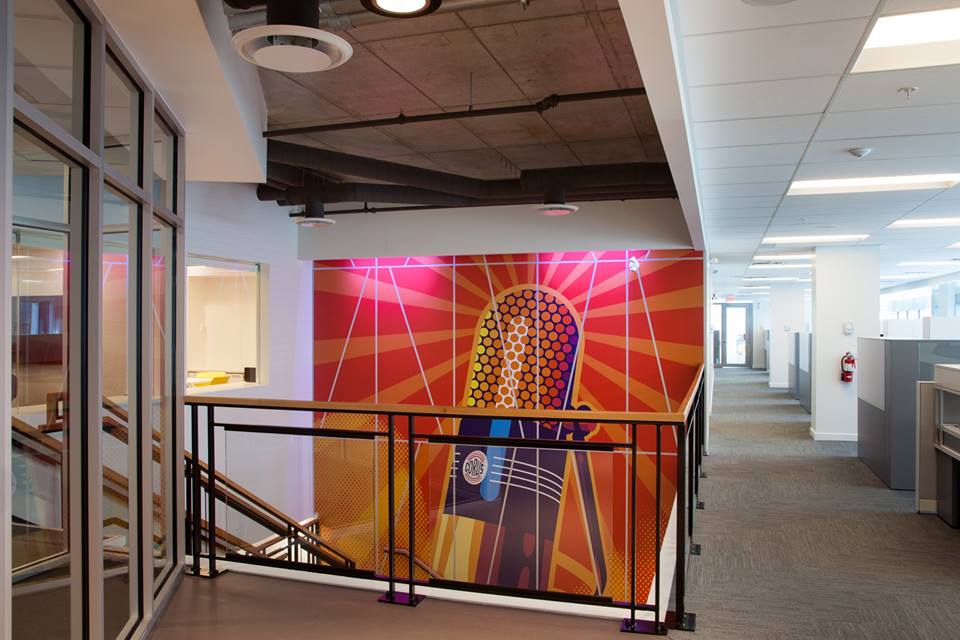 The office side of this floor is configured as an open office concept, and with that in mind a number of meeting and private "phone booth" type rooms were integrated into the design.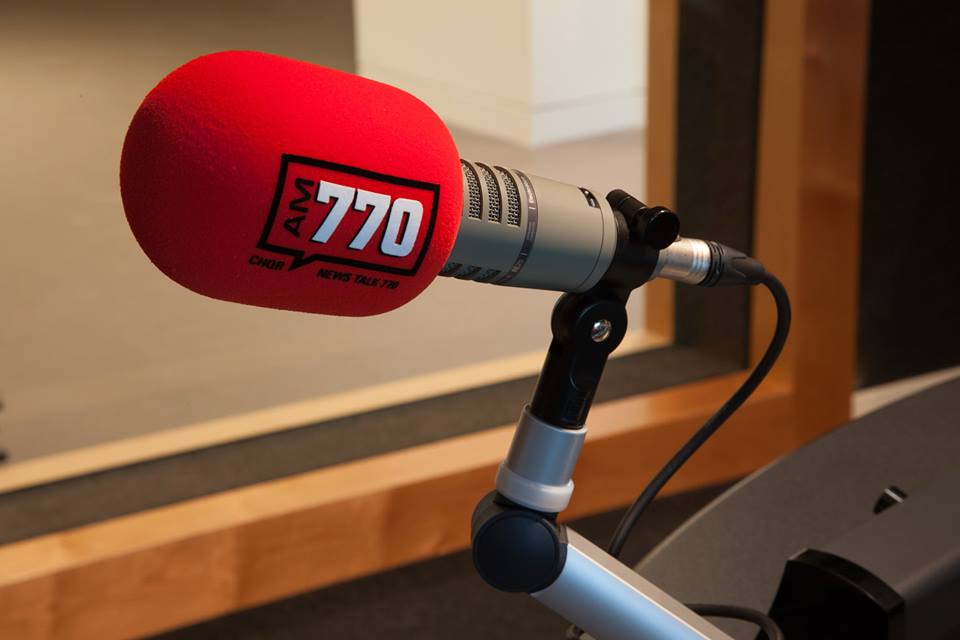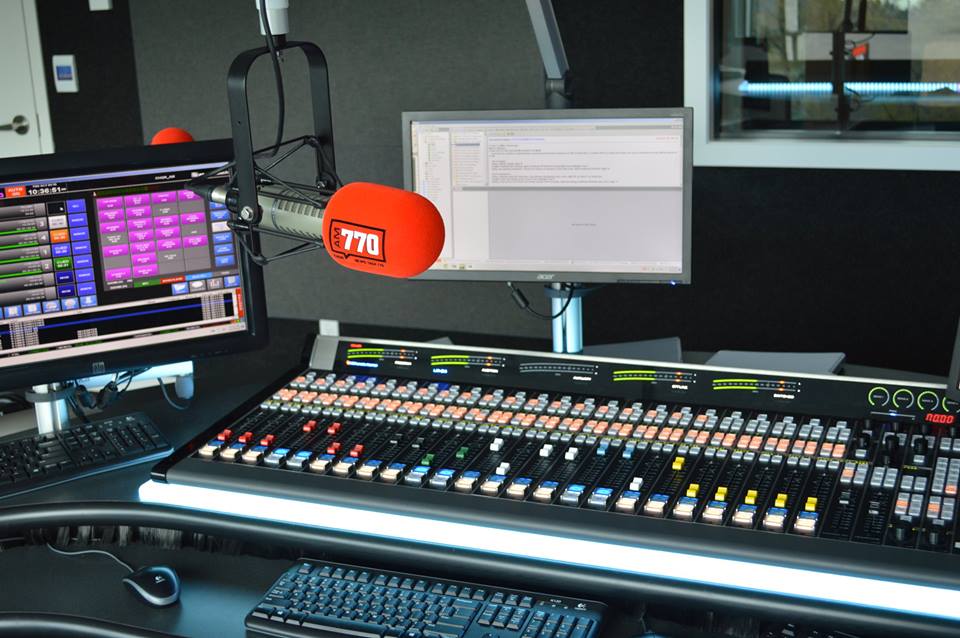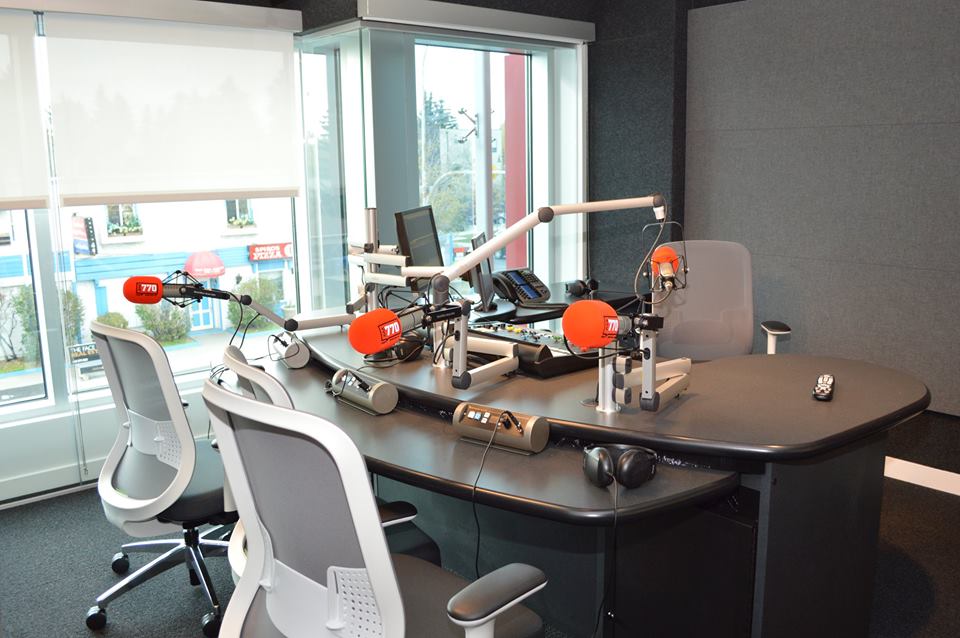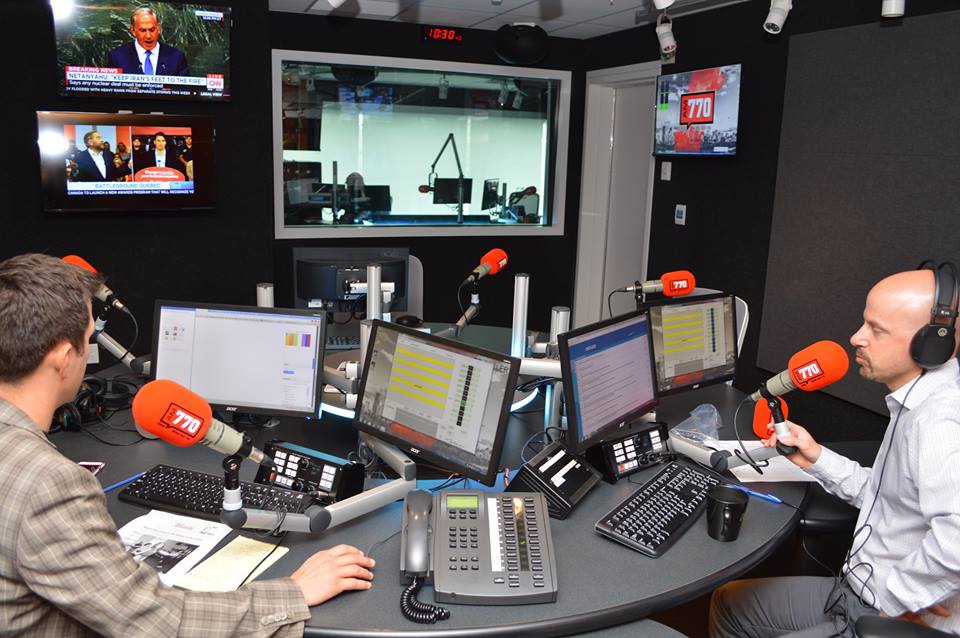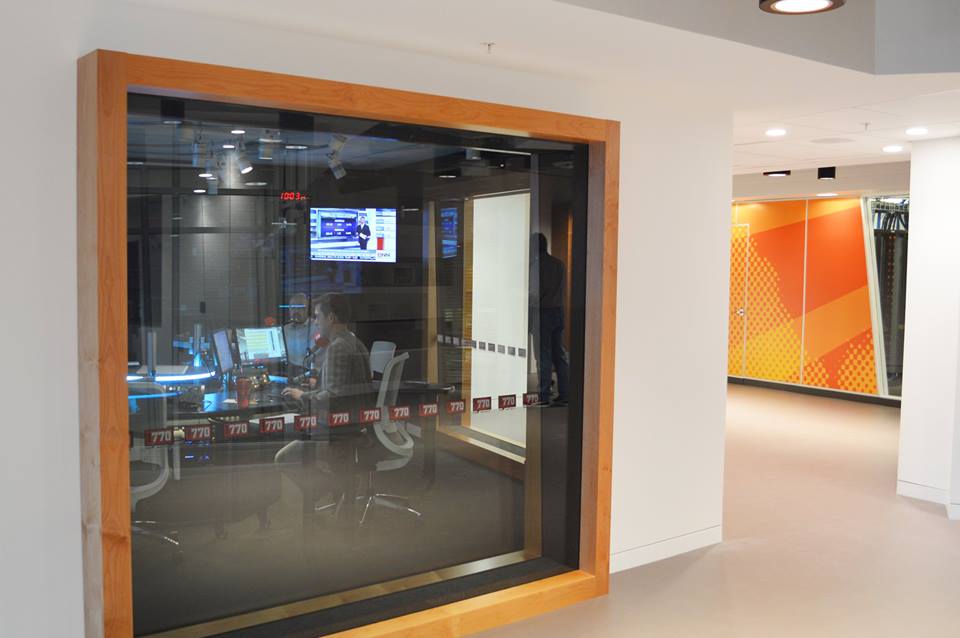 We moved into the new space the weekend of September 12th and 13th, 2015, with all three stations handing off programming from the Eau Claire Market studios to our new Corus Centre studios on Sunday September 13th. The move was seamless, both technically and from an administrative perspective, due to careful planning and attention to detail.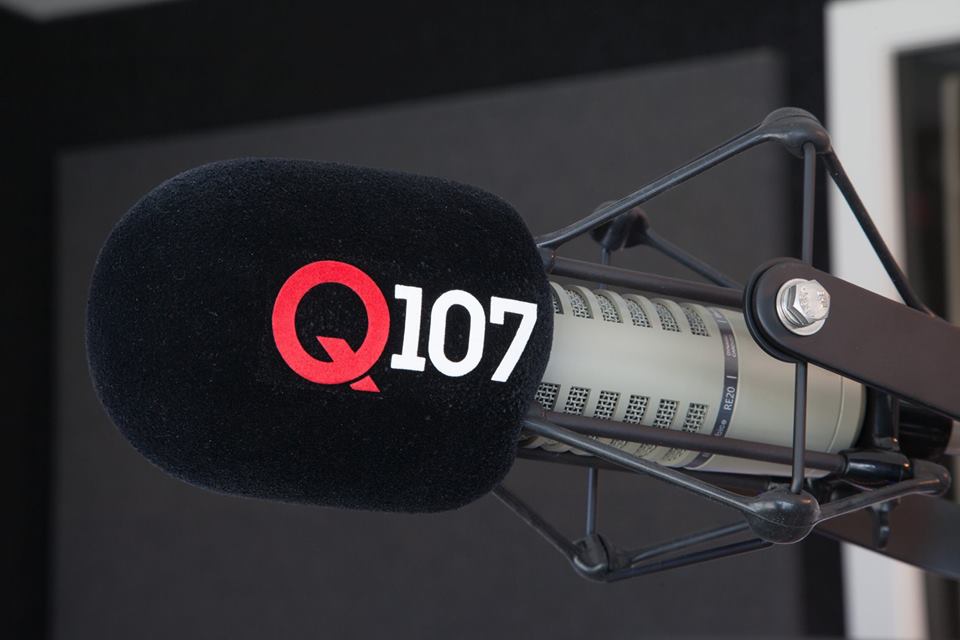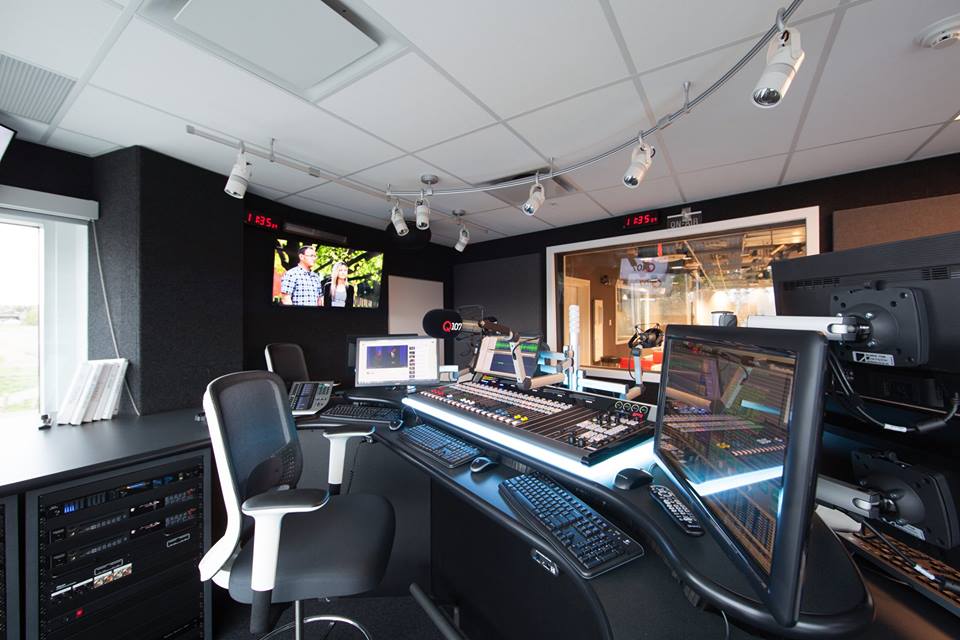 Corus Radio Calgary was open to the public, at Corus Centre, with regular office hours starting at 9:00 am on Monday, September 14, 2015.
new home.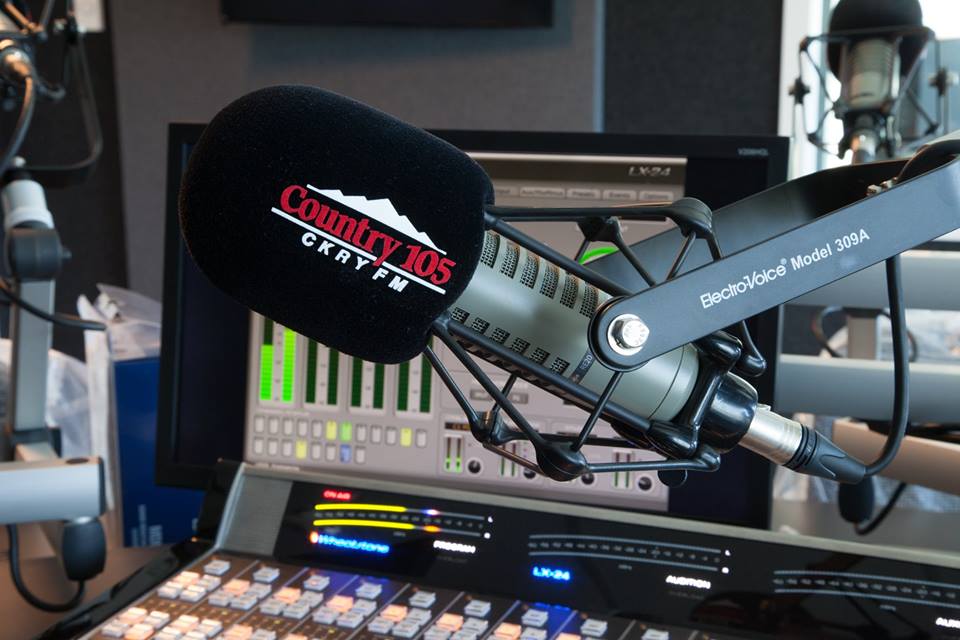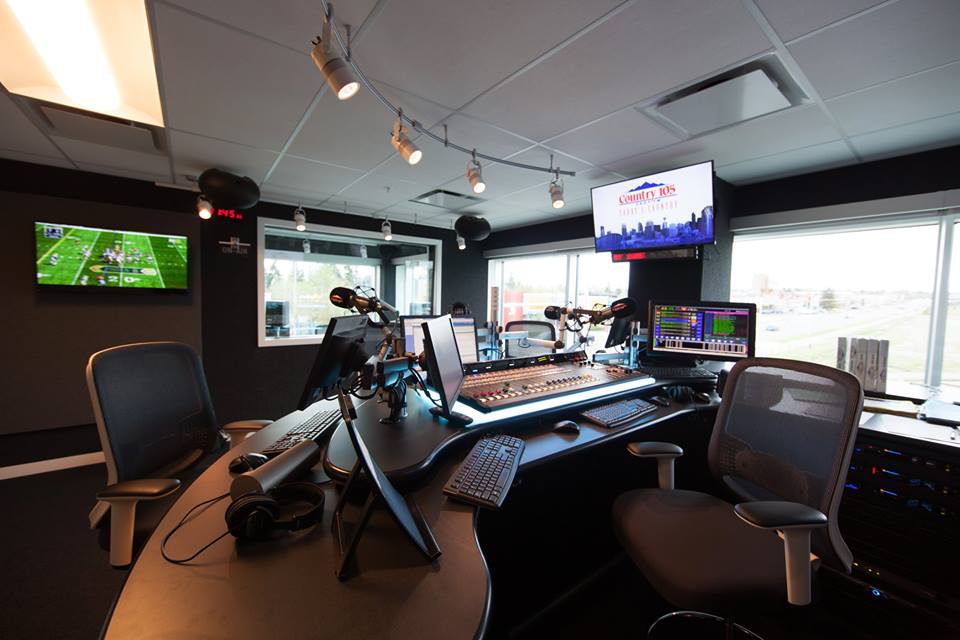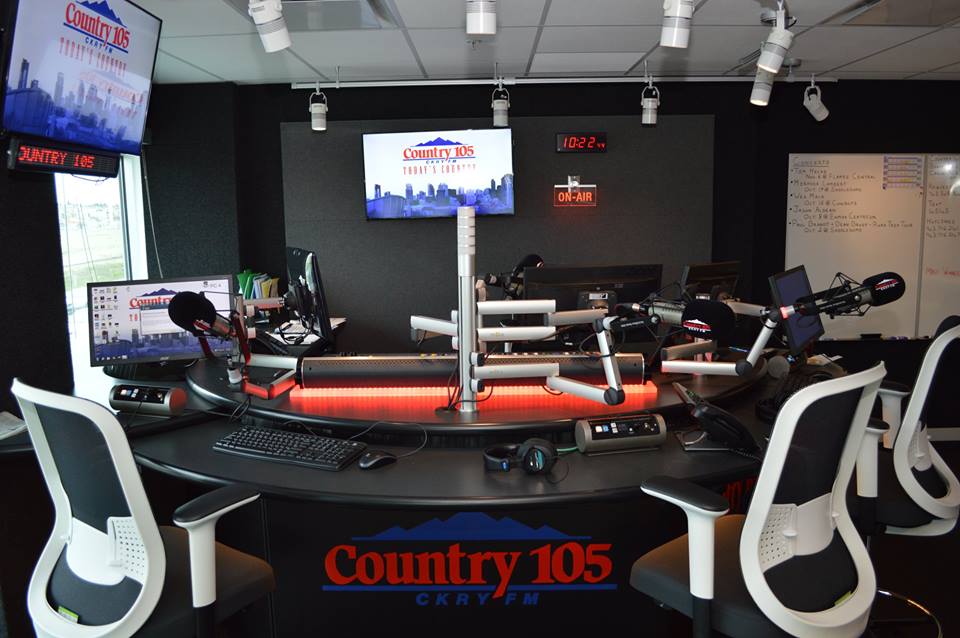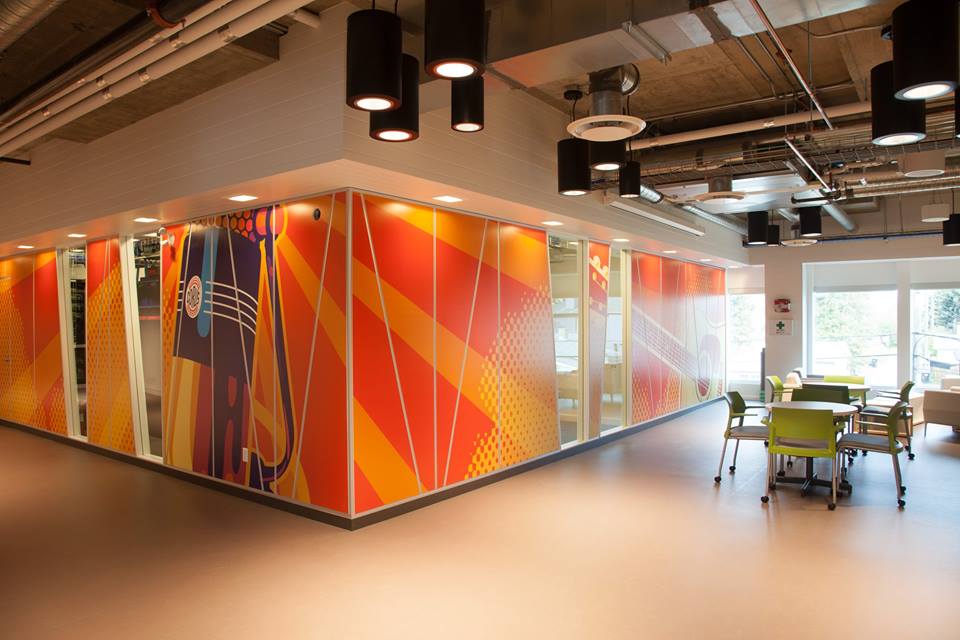 It is great to have a permanent home once again, and it feels fantastic that it turned out so well. I can safely and without hesitation say that the staff of Corus Radio Calgary feels excited and inspired to be in this tremendous new home.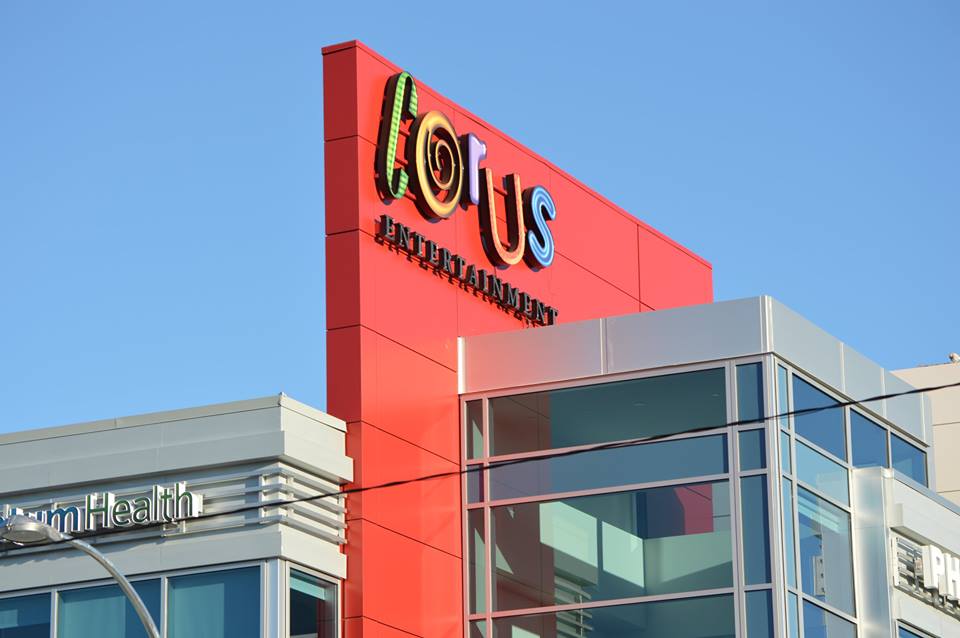 The New Calgary Corus Centre
article by Greg Landgraf
Photos by:
Andrew Harte
Project Manager
New Media – Corus Radio
Based in Calgary
and Interloq and Karo