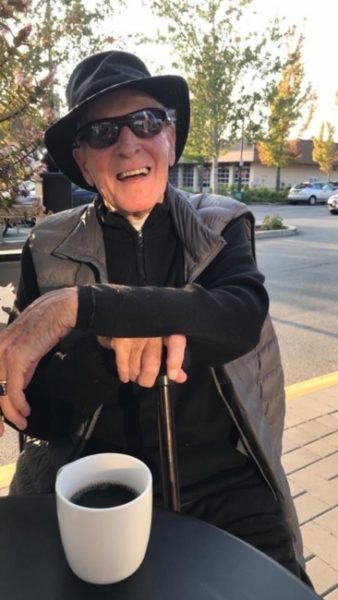 Sorry to have to pass along the news that Walter Cownden passed away on Friday, Dec 20 at age 99.  He was one of the few broadcasters to have spent his entire career in radio in Victoria BC, having spent his formative years at CJVI AM 900, then moving into program management with C-FAX AM 1070, followed by at least two stretches in programming at CKDA AM 1200 and its sister station CFMS 98.5, where he rose to be Vice President.
Walter was physically active and quite independent until very late in life.  He was aged 98 when some six years after losing his wife Mavis (in 2013), he was forced into using a wheelchair to get around, and receiving assistance from a daughter.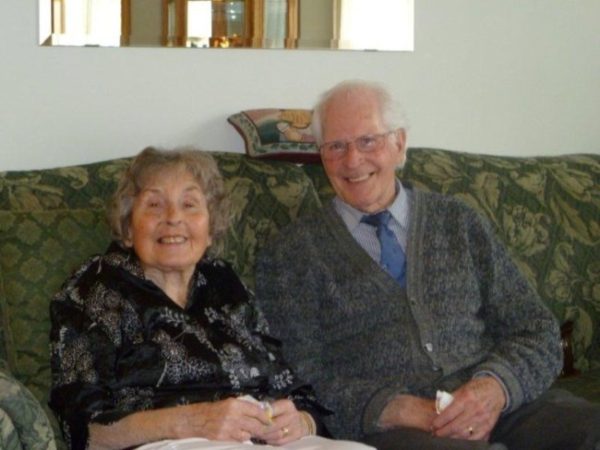 Walter pictured with his late wife and erstwhile radio partner, Mavis
Funeral arrangements have yet to be finalized.  Memories and other comments are welcome  HERE  at the First Memorial website.
                       Walter Charles Cownden
                                                  NOVEMBER 28, 1920 – DECEMBER 20, 2019