Radio host Mark Sutcliffe announced he's cutting down his show to focus more on business. (Twitter)
courtesy OttawaStart.com         Dec 6 2019
At least three people are leaving CTV Ottawa, while 1310 News has hired former CFRA host Rob Snow to allow Mark Sutcliffe to cut the length of his show.
Sutcliffe announced on Twitter Friday morning that he wants to spend more time being involved in the local business community, as an entrepeneur and coach for small businesses. (Sutcliffe is also chair of Great River Media, which publishes the Ottawa Business Journal and other things.) To do this, Sutcliffe says his daily radio show will go from four hours to one hour in January. Rob Snow (pictured below), who was recently let go from 580 CFRA, will host a new show for 1310 News.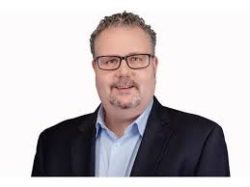 Three staff are also leaving CTV Ottawa.
Terry Marcotte
, sports director for the station, announced last week he will be departing
w
ithin a few weeks. Following Marcotte in announcing departures were reporters
Catherine Lathem
and
Joanne Schnurr
.
As of Friday afternoon, none had said what they planned to do next.
.
MUCH MORE OTTAWA NEWS IS AVAILABLE 
HERE
AT OTTAWASTART.com