…"REMEMBER PEARL HARBOR" DAY  (1941) "A DATE THAT WILL LIVE IN INFAMY!"
ON THIS DAY in 1907
writer Arch Oboler was born in Chicago. His most noteworthy career achievement was his frightening radio scripts for the NBC horror series Lights Out, for which he also acted as host.   Praised as one of broadcasting's top talents, he is regarded today as a key innovator of radio drama. He died March 19 1987 at age 79.
On this day in 1909, actress Virginia Payne,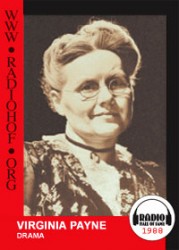 for 27 years the star of the radio soap opera Ma Perkins was born in Cincinnati.  For much of the 1933 to 1960 run she was paid more than any other daytime radio actress at $50,000 annually, a lot of money in those days.  From 1942 to '49 Ma Perkins was heard daily on both NBC & CBS radio.  Ms. Payne succumbed to cancer Feb. 9 1977 at age 67.
On this day in 1910, actor Rod Cameron was born Nathan Roderick Cox in Calgary.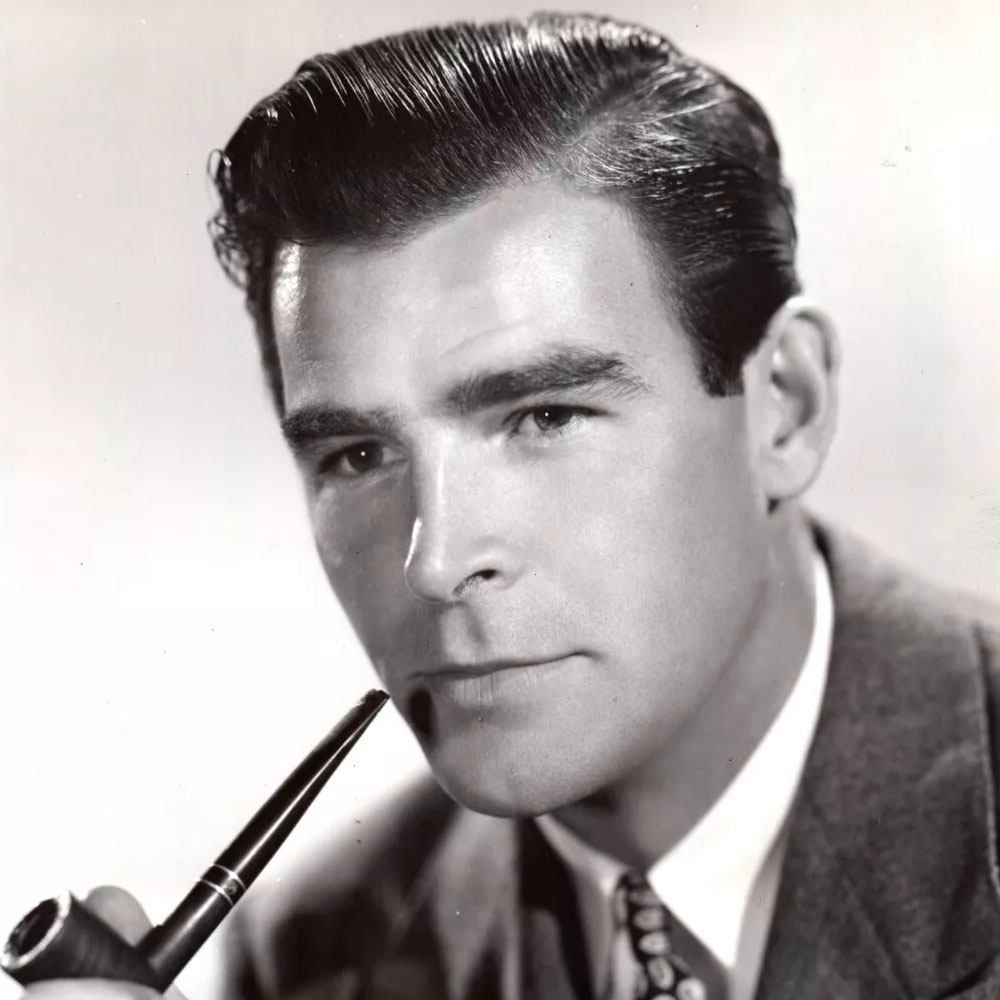 He played in over 75 B films from the 1940s, and starred on TV in City Detective, Coronado 9, and as State Trooper's Trooper Rod Blake (1957).  He died Dec. 21, 1983 at age 73.
On this day in 1911, bandleader/entertainer/songwriter Louis Prima was born in New Orleans.  He rode the musical trends, starting with his seven-piece New Orleans style jazz band in the 1920s, then successively leading a Swing combo in the 1930s, a Big Band in the 1940s, a hot Vegas lounge act in the 1950s, and a pop-Rock go-go band in the 1960s, in all cases projecting his exuberant personality. Best remembered for his duets with wife Keely Smith. (Just a Gigolo, That Old Black Magic, I Ain't Got Nobody.) He died Aug 24, 1978 at age 66, after a three-year coma following brain surgery.
On this day in 1923, 
 Ted Knight (Tadeus Wladyslaw Konopka) was born in Connecticut. He was an Emmy Award-winning Actor for his hilarious portrayal of newscaster Ted Baxter on The Mary Tyler Moore Show.  He also was featured in the series Too Close for Comfort and The Ted Knight Show.  He died from colon cancer Aug 26, 1986 at age 62.
On this day in 1926, the guy who "liked it so much he bought the company" Victor Kiam II was born in New Orleans.  The item in question was the Remington razor, and the commercials he did for it turned him into a TV star. He died of heart failure May 27, 2001 at age 74.
On this day in 1930, experimental Boston TV station W1XAV broadcast a video portion of CBS radio's "The Fox Trappers" orchestra program.
On this day in 1938, the St. Louis Post-Dispatch began a two-year experiment to deliver newspapers by facsimile on radio station W9XZY.
This day, Dec. 7 in 1941 is remembered as "a date which will live in infamy": Pearl Harbor Day, named after the site of the sneak attack which finally dragged the US into WWII.  And radio became the prime source of breaking news from both the war front and the homefront.  Canada was the first Western Nation to declare war on Japan, a full day ahead of the US, the UK & the rest of the Allies.
On this day in 1942, singer/songwriter Harry Chapin was born in New York City.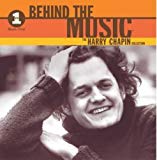 Originally planning to be a documentary film maker, he turned to music at 29, and had his biggest success three years later with Cat's in the Cradle,  He was killed aged just 38 when his car was struck by a truck on the Long Island Expressway July 16, 1981.
On this day in 1947, NBC Radio presented the "Horace Heidt Youth Opportunity Program" for the first time. The talent show earned Dick Contino, an accordionist, the $5,000 prize as the program's first national winner. Over the years Heidt gave some big stars their big starts: Art Carney, Frankie Carle, Gordon MacRae, the King Sisters, Alvino Rey, Ken Berry, Frank DeVol, Al Hirt and many others.
On this day in 1952, the sitcom "My Little Margie", starring Gale Storm and Charles Farrell, made its debut on CBS radio. The TV version of the popular show had begun six months earlier.


"My Little Margie" stayed on radio for three years. Miss Storm later got a TV show of her own called "The Gale Storm Show," and between 1955 & '57 recorded several hit songs, including "I Hear You Knocking" and "Ivory Tower."

On this day in 1954, KCTS TV channel 9 in Seattle (PBS) began broadcasting from the University of Washington, using equipment donated by KING-TV owner Dorothy Bullitt.  During the 50s and 60s, KCTS primarily supplied classroom instructional programs, plus National Educational Television shows. Initially the signal only covered Greater Seattle. 
Also in 1954, singer Marty Robbins was in the Columbia Records' Nashville studios to wax "That's All Right," thus becoming the first major artist to cover an Elvis Presley song.  Robbins' version became a Top Ten hit on Billboard's Country chart.
On this day in 1955, Robert Sarnoff was elected president/CEO of NBC. Sarnoff, the eldest son of network founder David Sarnoff, was promoted to put NBC on the road to economic self-sufficiency, replacing the rather flamboyant (and big spending) president/CEO Pat Weaver.
On this day in 1956, big band singer Helen O'Connell 
 joined the NBC Today Show panel as hostess/interviewer (one of the first of the "Today Girls.")
On this day in 1957, singer Pat Boone was at the top of the pop charts for the first of six weeks with "April Love". His other number one hits included "Ain't That a Shame", "I Almost Lost My Mind", "Don't Forbid Me" and "Love Letters in the Sand".
On this day in 1959, Montreal's later-to-become legendary "Top 40" radio station, CKGM, signed on for the first time, at 980 KHz with 10,000 watts.  Today it is all-sports TEAM 990 with 50,000 watts.
On this day in 1960, radio station WABC AM 770 in New York debuted its "Top 40" format.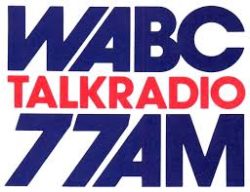 Like many other early rock blockbuster AM's it is now talk 24/7.
On this day in 1961, in Dallas Texas Johnny Cash and June Carter appeared onstage together for the first time, after he hired her to sing in his show.
On this day in 1962, bassist Bill Wyman successfully auditioned for the Rolling Stones. He played his first gig with the band the following week.
On this day in 1963, Instant Replay was used for the first time during the telecast of the Army-Navy football game. CBS-TV used the new video technique over and over and over and over and over again.
Also in 1963, "The CBS Evening News with Walter Cronkite" ran a story on the rising popularity of The Beatles in England. There was footage of The Beatles performing and their fans' reaction. It was the group's first appearance on U.S. network television.

Still in 1963, The Singing Nun started a four week run at No.1 on the US singles chart with 'Dominique.'  The song sold over 1.5 million copies, winning a Grammy Award for the year's best Gospel song.
Still this day in 1963, the Beatles appeared as the judging panel on the popular BBC television show "Jukebox Jury." They rejected Bobby Vinton's "There, I've Said It Again," currently reigning as number one in the U.S., and gave thumbs up to Elvis Presley's latest single, "Kiss Me Quick."
On this day in 1964, Brian Wilson, of the Beach Boys, suffered a nervous breakdown on a flight from L.A. to Houston. The event led Wilson to stop touring with the group.
On this day in 1966, 
 singing daughter Nancy Sinatra appeared on the special "Frank Sinatra: A Man & His Music Part II" on CBS-TV. She sang her hit "Bang Bang, He Shot Me Down" and two duets with her dad.
On this day in 1967, Otis Redding went into the studio to record '(Sittin' On) The Dock Of The Bay'. The song went on to be his biggest hit. Redding didn't live to see its success; he was killed three days later in a plane crash.
On this day in 1968, Eric Burdon announced he would break-up the Animals after a December 22 concert at Newcastle City Hall.  His intention was to go to California and start an acting career.. but he ended up fronting 'War.'

On this day in 1969, the Christmas cartoon special "Frosty the Snowman" first aired on CBS-TV.
Also in 1969, CBS-TV's Ed Sullivan Show was headlined by The 5th Dimension singing "Wedding Bell Blues" and twin pianists Ferrante & Teicher playing the theme from "Midnight Cowboy."  Tony Sandler & Ralph Young sang "Put On A Happy Face," while Imogene Coca and stand-up comedian Ron Carey supplied the laughs.

On this day in 1970, newsman Harry Reasoner (right, above), who had left CBS News just weeks earlier, joined another CBS alumnus for "The ABC Evening News with Howard K. Smith and Harry Reasoner". The Smith-Reasoner anchor team lasted almost five years.
On this day in 1971, Paul & Linda McCartney's new group Wings released their first album "Wild Life," only in the UK, to lukewarm critical reviews.  It contained just 8 tracks, seven of them penned by Linda & Paul.
On this day in 1973, radio station CHPQ AM1370 Parksville signed on. For much of the schedule in the early years it was a repeater for CHUB Nanaimo. It is now at FM 99.9 operating as The Lounge. The Lounge was launched in 2005 by Paul Larsen, now of Clear Sky Radio, CJOC Lethbridge                                                                                        .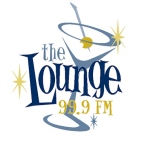 Also this day in 1973, Washington Post writer Sally Quinn, after just three months of "moonlighting," resigned her TV job as co-host of the CBS Morning News.
On this day in 1974, "Kung Fu Fighting", by Carl Douglas started a two week run at No.1 on the Billboard singles chart. The song was recorded in 10 minutes, had started out as a B-side and went on to sell over 10 million.
On this day in 1977, Peter Goldmark, developer of the LP (long playing) 33 1/3 rpm record and the first commercial color television system, was killed in a car accident in upstate New York at the age of 71.
On this day in 1983, the Kenny Rogers-Dolly Parton duet "Islands in the Stream" was certified Platinum — one-million singles sold — in the U-S.
On this day in 1984, actress Jeanne Cagney 
 (younger sister of actor James Cagney) succumbed to lung cancer at age 65. Her slim resume included a lengthy stint as fashion commentator on radio/TV's Queen for a Day.
Also this day in 1984, Michael Jackson was in Chicago to testify that the song, "The Girl is Mine", was exclusively his and he didn't steal any of it from "Please Love Me Now". It was a copyright infringement case worth five million dollars. He won.
On this day in 1985, the 200th episode of "Saturday Night Live" was  broadcast on NBC.
Also this day in 1985, the song "Broken Wings" by Mr. Mister topped the charts and stayed there for 2 weeks.
On this day in 1986, Huey Lewis and the News sang the national anthem a cappella


before a San Francisco 49ers-New York Jets football game at Candlestick Park in San Francisco.
On this day in 1987, Toronto radio star, Don Daynard (aka "Dazzlin Don") broadcast his first morning show at CHFI-FM.  He would remain there for 12 years.
Also this day in 1987, Bruce Springsteen, Paul Simon, and Judy Collins, among others, appeared onstage at Carnegie Hall to pay tribute to the late Harry Chapin, who would have been celebrating his 45th birthday. That same day, Chapin received a posthumous Congressional Gold Medal for his extensive philanthropic work in fighting hunger.
Also in 1987, R&B singer Richard 'Ricky' Taylor, formerly of the Manhattans, died at age 47.
On this day in 1988, the 100th episode of "Highway to Heaven" aired on NBC.
On this day in 1990, soul singer Delecta "Dee" Clark, whose big hit was 1961's 'Raindrops', suffered a fatal heart attack aged just 52.
Also in 1990, actress Joan Bennett died after a heart attack at age 80.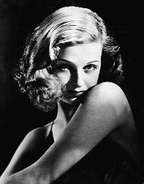 Member of a longtime theatrical family, her film career began in the silent era & culminated with 277 episodes of the 60's TV serial Dark Shadows.
On this day in 1991, "Achtung Baby" by U2 debuted at No. 1 on Billboard's pop albums chart.
Also this day in 1991, "Black or White" by Michael Jackson topped the charts and stayed there for 7 weeks.
On this day in 1992, Mariah Carey's MTV Unplugged EP became the first Sony Minidisc to be released in North America.

On this day in 1993, Edmonton-raised singer/actor Robert Goulet underwent prostate cancer surgery.  He was back on stage within three weeks, touring in the Broadway show 'Camelot.'
On this day in 1994, while on the air, radio shock-jock Howard Stern talked a man out of trying to kill himself.
On this day in 1996, Bush went to No. 1 on the Billboard pop album chart with 'Razorblade Suitcase'.
Also in 1996, Toni Braxton's "Unbreak My Heart" was #1 on the Billboard Hot 100. The hit, from her "Secrets" album, stayed at the top of the charts for more than two months.
On this day in 1998, 
 Garth Brooks was named country artist of the year at the Billboard Music Awards.
On this day in 1999, the Recording Industry Association of America launched a suit against  Napster, the online, peer-to-peer file sharing service that was allowing millions of computer users to score free, copyright music.  For each song copied the lawsuit demanded $100,000(!!) in damages.
On this day in 2000, the CRTC approved Bell's acquisition of CTV.
On this day in 2003, Britney Spears was at No.1 on the Billboard album chart with 'In The Zone' the singer's fourth No.1 album. The singer broke her own record from being the first female artist to have three albums enter the US chart at No.1 to being the first female artist to have 4 albums enter at No.1 consecutively.
On this day in 2005, the MBE medal that John Lennon returned to the Queen in 1969 was found in a royal vault at St James' Palace. Lennon returned his medal with a letter accompanying saying, "Your Majesty, I am returning my MBE as a protest against Britain's involvement in the Nigeria-Biafra thing, against our support of America in Vietnam and against Cold Turky slipping down the charts. With Love, John Lennon."
On this day in 2006, guitars autographed by Slash, Scott Weiland, Dave Navarro and The Edge were among the items up for bid in the online Grammy Charity Holiday Auction.

On this day in 2007, Ray Charles Plaza was opened in Albany, Georgia, with a revolving, bronze sculpture of Charles seated at a piano.
Also in 2007, Rosanne Cash, the 52-year-old daughter of the late country music icon Johnny Cash, returned home after undergoing brain surgery for a benign tumor November 27th.
On this day in 2008, singer Dennis Yost, lead vocalist of the 1960's group theClassics IV, died of respiratory failure at age 65. Since 2005 he had been living in nursing homes after suffering a brain injury in a fall.
Also in 2008, Port Angeles Washington's sister city Sequim on the Olympic Peninsula got its own community radio station, KSQM-FM, 91.5 MHz, playing music of the 1930's through the '60's.  And it's still going strong today, a decade later, with a completely volunteer air staff!
Still in 2008, The Who's Roger Daltrey and Pete Townshend were among those saluted at the 31st annual Kennedy Center Honors gala in Washington, D.C.  Other honorees included Barbra Streisand, Morgan Freeman andGeorge Jones.

On this day in 2009, Bette Midler sang for Britain's Queen Elizabeth at the Royal Variety Performance in Blackburn, England.  Her two song offerings were the Beatles classic 'My Life' and Midler's own hugely popular 'Wind Beneath my Wings.'
On this day in 2010, The Beatles' "Penny Lane," the Box Tops' "The Letter," theAnimals' "We Gotta Get Out Of This Place" and Hank Williams' "Lovesick Blues" were inducted into the Grammy Hall of Fame. The Hall honors recordings at least 25 years old that had a lasting impact on society.
On this day in 2011, actor Harry Morgan, who had the distinction of co-starring in four hit TV shows, December Bride, Pete & Gladys, Dragnet 1967 and M*A*S*H, died at age 96.
Also in 2011, singer Rob Burnett of the early 60's folk band The Highwaymen (Michael, Cotton Fields, Whiskey in the Jar) lost his battle with brain cancer at age 71.

On this day in 2012, former UK pirate radio deejay Mick Luvzit (Radio Caroline) died at New Westminster's Royal Columbian Hospital, after spending reitrement years in Abbotsford.  He was aged 70, and also had spent time at CKLG Vancouver and KWPZ 'Praise FM,' in Lynden, Wash.
On this day in 2013, Alice Cooper's 13th Annual Christmas Pudding concert in Phoenix featured KISS, Rob Zombie and Vince Neil of Motley Crue. Proceeds benefitted Solid Rock Teen Center, which reaches out to teens through free music, dance, and voice lessons.
On this day in 2014, former child actor Ken Weatherwax, who played the original Pugsley Addams on "The Addams Family" TV show, died of an apparent heart attack at age 59.
Also in 2014, New York radio/TV personality John Bartholomew Tucker died at age 84.  Along with Big Wilson, Tucker was one of the last two "communicators" (hosts) of the long-running NBC Radio feature Monitor. On TV in the early 70's he hosted a morning show on WABC-TV called A.M. New York, which served as the genesis for what is now Good Morning America,  He was also the host of the short-lived unique lagoon game show Treasure Isle on ABC from 1967 to 1968.
Still in 2014,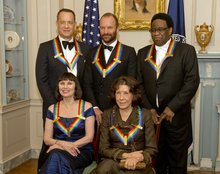 the 37th Kennedy Center Honorees were singer Al Green, actor and filmmaker Tom Hanks, ballerina Patricia McBride, singer-songwriter Sting, and comedienne Lily Tomlin.  The festivities were telecast on CBS Dec. 30th.
On this day in 2015, Martin E. Brooks, actor, singer, director and writer most widely known for playing the bionic scientist Dr. Rudy Wells in the ABC-TV series "The Six Million Dollar Man" and its spinoff "The Bionic Woman," died in Los Angeles at age 90.
On this day in 2016, Greg Lake, a UK singer and multi-instrumentalist who helped propel progressive rock into the mainstream as a member of Emerson, Lake and Palmer and King Crimson, died after a long battle with cancer at age 65.
On this day in 2017, James 'Sunny' Murray, one of the pioneers of the free jazz style of drumming, died from unspecified causes at age 81.
On this day in 2018, analysts revealed that the sale of major assets of 21st Century Fox Inc. would result in two juggernauts of programming, Walt Disney Co. and Comcast Corp., that would tower over a rapidly consolidating media and entertainment landscape, controlling nearly 40% of all programming spending in the U.S., and outspending Netflix.
Also in 2018, comedian Kevin Hart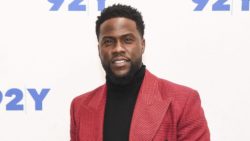 stepped down as host of the 2019 Oscars telecast after his history of homophobic statements was revealed.
Still in 2018, Greta Van Fleet set a Canadian Airplay chart record for the most weeks (27) at #1 in a calendar-year with three chart toppers – "When The Curtain Falls," "Highway Tune" and "Safari Song."
Today's Birthdays:
Danish pianist Bent Fabric (Alley Cat) is 95.
Bluegrass singer Bobby Osborne of the Osborne Brothers is 88.
Actress Ellen Burstyn (House of Cards, Big Love, Book of Daniel, That's Life) is 87.
Former broadcast journalist Carole Simpson (ABC News) is 79.
Actress Sue Johnston (Coronation Street, Downton Abbey) is 76.
Actor/director James Keach (Dr. Quinn Medicine Woman) is 72.
Country singer Gary Morris is 71.
Singer-songwriter Tom Waits is 70.
Irish rocker Mike Nolan (Bucks Fizz) is 65.
Actress Julie Halston (The Class) is 65.
Actress Priscilla Barnes (Three's Company, The American Girls) is 65.
Actor Mark Rolston (Young Justice, Profiler, The Legend of Calamity Jane) is 63.
Former "Tonight Show" announcer for Jay Leno Edd Hall is 61.
Rock bassist Tim Butler (The Psychedelic Furs) is 61.
Ontario-born actress Jennifer Calvert (Spatz, Brookside) is 56.
Singer Barbara Weathers (Atlantic Starr) is 56.
Actor Patrick Fabian (Better Call Saul, Joan of Arcadia, General Hospital) is 55.
Actor Jeffrey Wright (Westworld, Angels in America, Lackawanna Blues) is 54.
Actor C. Thomas Howell (24, Amazon, Two Families) is 53.
Actor Bryan Johnson (Comic Book Men) is 52.
Hamilton-born pop singer Nicole Appleton (All Saints) is 45.
Rapper Kon Artis of D12 is 45.
Singer Nicole Appleton of All Saints is 44.
Actor Mark Duplass (The Mindy Project, The League) is 43.
Singer Frankie J (Kumbia Kings) is 43.
Country singer Sunny Sweeney is 43.
Toronto-born TV personality Arisa Cox (Big Brother Canada, E! News Weekend) is 41.
Actor Kristofer Hivju (Game of Thrones) is 41.
Actress Shiri Appleby (UnREAL, ER, Six Degrees, Roswell) is 41.
Actress Jennifer Carpenter (Limitless, Dexter) is 40.
Singer/songwriter Sara Bareilles is 40.
Actor Jack Huston (Boardwalk Empire) is 37.
Singer/actor Aaron Carter (Dancing with the Stars 2009, House of Carters, 7th Heaven) is 32.
Toronto-born model/actress Ashley Diana Morris (The Best Years, The Unauthorized Full House Story) is 31.
Actor Nicholas Hoult (Skins) is 30.
Actor Caleb Landry Jones (Friday Night Lights) is 30.
Actress Bethany Whitmore (The Starter Wife) is 20.
Actress Summer Fontana (The Originals) is 11.
Chart Toppers – Dec. 7
1951
Sin (It's No) – Eddy Howard
Because of You – Tony Bennett
Down Yonder – Del Wood
Slow Poke – Pee Wee King
1960
Are You Lonesome To-night? – Elvis Presley
Last Date – Floyd Cramer
Poetry in Motion – Johnny Tillotson
Wings of a Dove – Ferlin Husky
1969
Wedding Bell Blues – The 5th Dimension
Take a Letter Maria – R.B. Greaves
And When I Die – Blood, Sweat & Tears
Okie from Muskogee – Merle Haggard
1978
You Don't Bring Me Flowers – Barbra Streisand & Neil Diamond
Le Freak – Chic
I Just Wanna Stop – Gino Vanelli
I Just Want to Love You – Eddie Rabbitt
1987
Heaven is a Place on Earth – Belinda Carlisle
Faith – George Michael
Should've Known Better – Richard Marx
Somebody Lied – Ricky Van Shelton
1996
Un-Break My Heart – Toni Braxton
Nobody – Keith Sweat featuring Athena Cage
Don't Let Go (Love) – En Vogue
Little Bitty – Alan Jackson
2005
Run It – Chris Brown
Photograph – Nickelback
Because of You – Kelly Clarkson
Come a Little Closer – Dierks Bentley