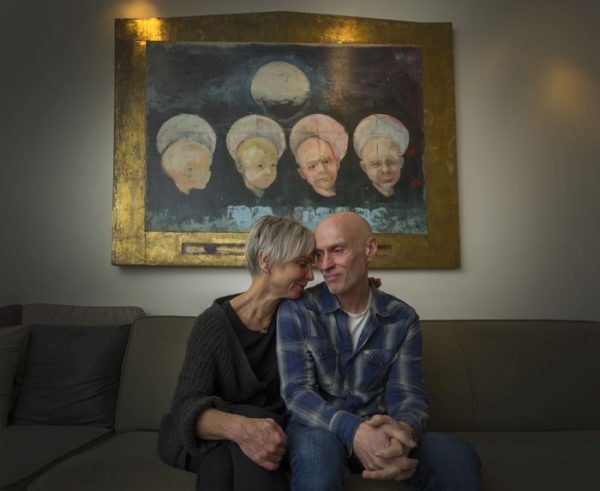 .
Spirit of the West made some great records. But the band's real forte was live, where singer/guitarist John Mann would careen about the stage like a man possessed.
"Somehow he learned to keep his guitar playing reasonably steady while he was whipping around like a whirling dervish," marvels bandmate Geoffrey Kelly. "Which is not easy, I couldn't do it."
Mann's energy would ignite the audience, which would go completely nuts.
"We actually broke two floors in Canada," recounts drummer Vince Dietrich. "One was in Bala, Ont., in cottage country. We had the people going up and down so much that they had to stop the show and reinforce the floor with wood.
"The other one they made us stop. We were in Quebec City. They were certain that the floor was going to fall right through this 450-year-old building and (the building would) just collapse."
Mann could do gigs like this because he was in tip-top shape, the fittest guy to come out of Vancouver's music scene in the 80s and 90s.
"You'd see him whizzin' around town on his roller board," said Paul Hyde of the Paylola$. You'd think: "What, does he think, he's 15 still?"
But Mann spent most of the last decade battling serious health problems. In 2009, he was diagnosed with colorectal cancer. But after treatment, he said in 2011 he'd made a full recovery.
Sadly, in 2014, he announced he had early-onset Alzheimer's disease. He died Wednesday afternoon at the Yaletown House care home, where he'd lived the past couple of years. He was 57.
"He died how he lived, surrounded by family, friends and music," said his daughter Hattie.
Read more HERE.