Darrin Harvey and I met in late 1989 when he was going to fill in on some Christmas shifts on Magic 97 in Kentville, Nova Scotia. From the get go, I knew we would be friends. And while we never lived in the same time zone after I left in 1992, I never lost touch with Darrin. He ascended to mornings, was later fired in the early 2000's, only to return the when region got a new FM in 89.3 K-Rock. Once again, he ascended to mornings and he is the quintessential morning man for the region. Darrin has the playbook for connecting with listeners and yes it involves being involved. In this day and age when the practices are "Move all the small stuff to Facebook and promote it there so we can get another record in", Darrin not only puts it to air but then hosts the event outright.
Sometimes the best marketing is just getting really involved.
What is success in radio? After speaking to Darrin in this episode, I realized that it's about the number of people you touch, and the number of smiles you leave behind.
Darrin made mention of my blog post from a few years ago called "The History of the Death of Radio" which you can feel free to read.
.
…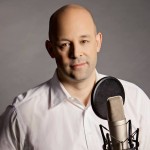 .
Matt Cundill works with radio groups on digital strategies and talent coaching. He recently started the Sound Off Podcast: The Podcast about Broadcast"
E-mail Matt: [email protected]
Twitter: @mattcundill
" The Sound Off Podcast is committed to helping broadcasters find their way through the digital revolution. "