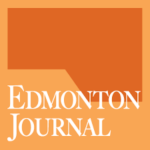 November 6, 2019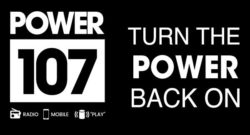 Corus Radio Inc. claims Harvard Broadcasting's Power 107 station, left, is ripping off its former Power 92 FM branding. In a lawsuit filed in Calgary, Corus alleges Harvard is making Power 107 out to be "either a revival of, or … a radio station somehow related to, the former Power 92."
The company that owns Edmonton's Power 107 pop hits radio station is firing back at broadcasting giant Corus, saying it in no way infringed its copyrights.
Corus sued Power 107 parent company Harvard Broadcasting in September, claiming Power 107 ripped off its popular Power 92 brand. The case is expected to head to court this Friday.
Corus claimed Calgary-based Harvard appropriated branding from the former radio station, which rebranded in the early 2000s and now broadcasts as 92.5 The Chuck. It says Harvard did so to cash in on nostalgia for the Power 92 brand.
"Not only does the Power 107 logo reflect the look and feel of the Power 92 logo, but Harvard states in some materials, and implies in others, that Power 107 is either a revival of, or is a radio station somehow related to, the former Power 92," Corus's statement of claim says.
The company is seeking a court injunction ordering Harvard to turn over or destroy its Power 107 signage, marketing materials and even its internet domain name.
Read More HERE