Justin Dove is really good at radio imaging. (He also admits he is an audio nerd) He started in his home province of Newfoundland and worked his way across Canada for companies both big and small. Then he started his own company, Core Image Studios. We may have used the term "radio imaging" to describe his work, but it goes a lot further than that; as Justin calls it Sound design. In this episode I asked him to define it and share some of his secrets in imaging that have landed him some top notch imaging contracts at radio stations like WEEI in Boston and Sirius XM. (We may have provided some examples too)
Core Image Studios has been a supporter of the show for the last few years and we had the chance to meet for the first time at Canadian Music Week last May. Justin will be making a few appearances over the next few months including at the Ontario Association of Broadcasters this month, and the Barrett Sports Media summit in New York in February.
This episode is powered by NLogic and their new Services division.
…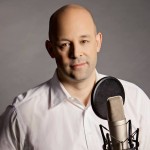 Matt Cundill works with radio groups on digital strategies and talent coaching. He recently started the Sound Off Podcast: The Podcast about Broadcast"
E-mail Matt: [email protected]
Twitter: @mattcundill
" The Sound Off Podcast is committed to helping broadcasters find their way through the digital revolution. "