Over-the-top entertainer made thousands of TV appearances, famously showered audiences with confetti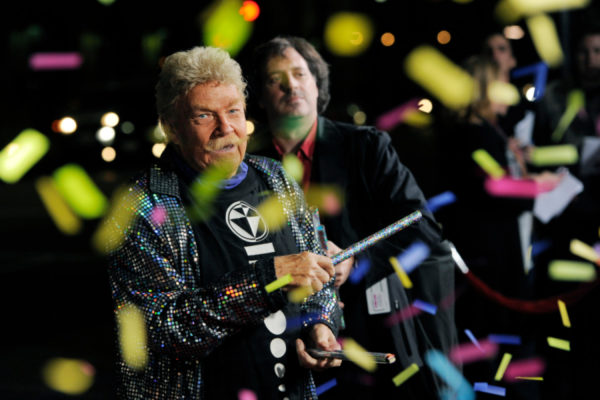 Rip Taylor, the animated comedian who always left behind a trail of confetti, died Sunday, The New York Times reports. He was 84.
Taylor's publicist, Harlan Böll, confirmed Taylor's death, saying the comedian suffered a seizure before he died at a Los Angeles hospital. An exact cause of death, however, was not given.
Taylor built a long, eclectic career with a mixture of over-the-top and self-deprecating humor. He was a frequent TV guest — Böll estimated he made more than 2,000 appearances during his 50-year career — as well as a hard-working stand-up comedian and entertainer. He earned his nickname, "The King of Confetti," for the way he left his audiences covered in scraps of tiny, colorful paper.
On Twitter, an array of comedians and performers paid tribute to Taylor. Billy Eichner wrote, "RIP, Rip. I can't imagine how much bullshit you had to deal with in an industry that decided it was finally cool to be a gay man in comedy, like, a year ago. Nevertheless you ignored all that and delighted people for decades."
READ MORE  HERE.