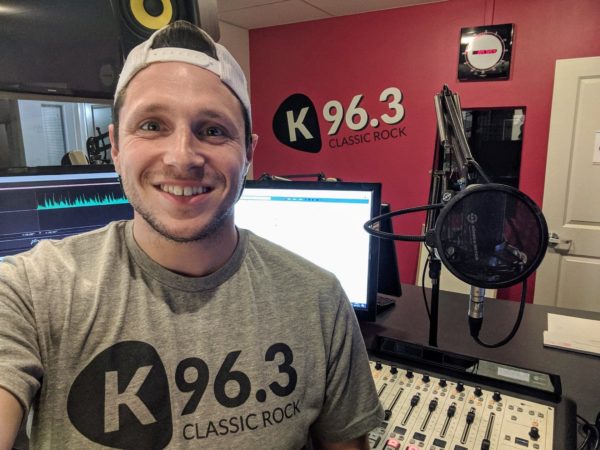 from Brad Karp's facebook page
NEW SHOW STARTS TOMORROW A.M.:
I've quietly spent the last month here in Kelowna getting things ready for the launch of my new morning show on K96.3 – Kelowna's Classic Rock!
If you've got friends or family in K-Town please share this news and tell them they should not listen under any circumstances otherwise they will be offended by my lack of talent.
5:30-9 a.m. PST on 96.3 FM or online at www.player.k963.ca
GONNA GO CALL PEOPLE SELLING STUFF ON KIJIJI AND TELL THEM I'M NOT INTERESTED.
PROBS NOT GONNA SLEEP TONIGHT.
** toss our FB page a like – every new one gets me a "Get out of Suspension Free" card from the boss
…
Brad Karp was the winner of the 2019 Alan Waters Young Broadcaster of the year award in memory of Steve Young. Born and raised on Montreal's West Island, Brad grew up with a steady dose of Terry Dimonte and Ted Bird on CHOM. After Algonquin College, Brad found himself working in Thompson, Manitoba and later Fort McMurray, Alberta where he did the morning show at Country 93.3, before moving to his new gig in Kelowna.